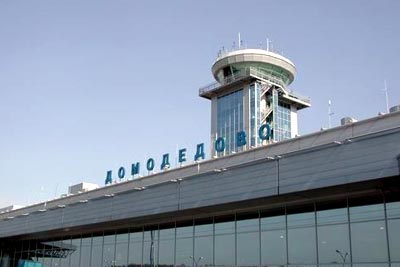 Domodedovo Airport
An act of terrorism affected Russia today:
By Amie Ferris-Rotman

MOSCOW | Mon Jan 24, 2011 10:23am EST

MOSCOW (Reuters) – At least 31 people were killed and more than 100 injured on Monday in a suicide bombing at Russia's biggest airport, Russian news agencies reported.

Russia's ruble-dominated stock market MICEX fell by nearly two percent following the blast, which ripped through the baggage claim area at Moscow's Domodedovo airport at 1332 GMT…

The Kremlin is struggling to contain an Islamist insurgency in the mainly Muslim North Caucasus, and rebels have repeatedly vowed they will take their battle to the Russian heartland.  http://www.reuters.com/article/idUSTRE70N2TQ20110124
Even though the Gentile nations are rising up, not even Russia is being spared from some of the troubles of this age (see also Russia's Wheat Production Down 33%).
Jesus, of course, warned about a time with such issues that Russia is facing:
8 … And there will be…troubles. These are the beginnings of sorrows. (Mark 13:8)
We may be at this prophetic point as all the food shortages, weather problems, terrorism, and other problems that have happened in the past year could be considered as "troubles".
Some articles of possibly related interest may include:
Can the Great Tribulation Begin in 2011, 2012, or 2013? Can the Great Tribulation begin today? What is the "beginning of sorrows"? When is the earliest that the Great Tribulation can begin? What is the Day of the Lord?
Russia: Its Origins and Prophesied Future Russia in prophecy. Where do the Russians come from? What about those in the Ukraine? What is prophesied for Russia and its allies? What will they do to the Europeans that supported the Beast in the end?
Is Russia the King of the North? Some claim it is. But what does the Bible teach?
Physical Preparation Scriptures for Christians. We all know the Bible prophecies famines. Should we do something?