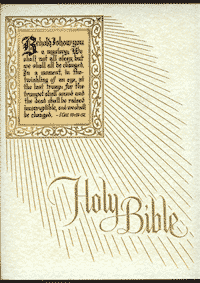 Got an email this morning from an LCG prayer request site that contained the following:
Jack R. Elliott died peacefully Sunday evening, July 24 with his wife Anne and his family at his side. Mr. Elliott's life's work included assisting Mr. Herbert W. Armstrong in the developing the Ambassador College Campus at Pasadena, California, founding Spokesman's Club, and afterwards serving as an elder in Texas. His legacy includes a fine example of faithfulness to God and striving to do His will in everything.
As his family, we celebrate his physical life and rejoice in Christ's promise of eternal life to all of God's faithful children. Thank you for all the love and prayers that have been offered on his and the family's behalf.
A memorial service will be held at 11 AM on Wednesday, July 27 at the United Church of God hall located at 1007 N Tyler Street (Hwy 55) in Big Sandy, Texas.
Cards of encouragement for Anne Elliott may be sent to 2727 E. Lake Drive; Gladewater, TX 75647
I did not know Jack Elliot, but as far as I can tell he was with the United Church of God in East Texas.  He may be the same Jack Elliot listed at the United Church of God, IA-East Texas/Ruston/Texarkana website.