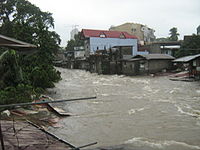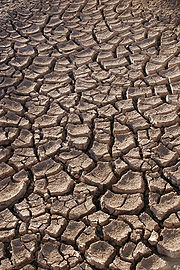 The US drought remains in the news:
The nation's worst drought in decades consumed a larger portion of the lower 48 states last week with the Midwest corn harvest in full swing, according to the latest update by a drought-tracking consortium released Thursday.The U.S. Drought Monitor's new map shows 65.5 percent of the contiguous U.S. experiencing some form of drought as of Tuesday, creeping up from 64.8 percent a week earlier. The portion of the U.S. in extreme or exceptional drought — the two worst classifications — rose three-quarters of a percentage point to 21.5 percent…About 51 percent of the U.S. corn crop is classified as being in poor or very poor shape, essentially unchanged from a week earlier, the USDA said. A year ago, 20 percent of corn in the fields was listed that way.  http://www.fdlreporter.com/viewart/20120929/FON0101/309290034/Stubborn-drought-maintains-grip-lower-48-states?odyssey=nav|head
In our local paper the past week was a report that San Luis Obispo had not received any measurable rain in 150 days.
Notice what is happening in Spain:
29 September 2012

BARCELONA, Spain (AP) — A tornado swept through a fair ground in a Spanish town, knocking down a Ferris wheel and injuring 35 people, while the death toll from flooding in the same southern part of the country rose to nine, authorities said Saturday…A spokeswoman for the regional government of Andalucia told The Associated Press on Saturday that the heavy downpours and resulting high waters had claimed the lives of five people in the province of Murcia, three in Almeria and one in Malaga.  

http://www.boston.com/news/weather/2012/09/29/tornado-hits-fair-spain-flood-deaths-reach/wCtedX8CBEHDIaVhPHP8eL/story.html
The drought and flash flooding brought to mind the following from scripture:
7 "I also withheld rain from you,
When there were still three months to the harvest.
I made it rain on one city,
I withheld rain from another city.
One part was rained upon,
And where it did not rain the part withered.
8 So two or three cities wandered to another city to drink water,
But they were not satisfied;
Yet you have not returned to Me,"
Says the Lord.  (Amos 4:7-8)
In 2012, weather problems, including flooding, drought, and heat have affected other areas as well (see, for example, Flooding in North Korea, Philippines, Taiwan, and China, TW: Drought USA and Flooding UK; Russia Having Both, Quarter Million Affected by Flooding in Japan, Severely Cold Weather in South Africa and Australia, Drought in Mid-USA Affecting Grain, 2012 Drought Declared USA's Largest Ever Natural Disaster, Drought Affecting India and Its Food Supply; Europe too, Drought Reducing Wheat Yields in US, Australia, Russia, and Ukraine, and Weather Extremes in Australia, Canada, New Zealand, and the UK).
Flood, droughts, and weather problems contribute to food shortages, higher food prices (Heat Affecting USA Wheat Crop and USDA Slashes Corn and Soy Production Estimates Due to Drought; Canadian Farmers Expecting to Benefit), and sometimes famines.
Jesus taught:
7…And there will be famines, pestilences, and earthquakes in various places. 8 All these are the beginning of sorrows. (Matthew 24:7-8).

8 For nation will rise against nation, and kingdom against kingdom. And there will be earthquakes in various places, and there will be famines and troubles. These are the beginnings of sorrows. (Mark 13:8)
The sorrows and troubles are just beginning and will get much worse.
Severe weather is consistent with the troubles that Jesus spoke of.
Some articles of possibly related interest may include:
Can the Great Tribulation Begin in 2012, 2013, or 2014? Can the Great Tribulation begin today? What happens before in the "beginning of sorrows"? What happens in the Great Tribulation and the Day of the Lord? When is the earliest that the Great Tribulation can begin? What is the Day of the Lord?
Physical Preparation Scriptures for Christians. We all know the Bible prophecies famines. Should we do something?
Anglo – America in Prophecy & the Lost Tribes of Israel Are the Americans, Canadians, English, Scottish, Welsh, Australians, Anglo (non-Dutch) Southern Africans, and New Zealanders descendants of Joseph? Where are the lost ten-tribes of Israel? Who are the lost tribes of Israel? What will happen to Jerusalem and the Jews in Israel? Will God punish the U.S.A., Canada, United Kingdom, and other Anglo nations? Why might God allow them to be punished first?
Europa, the Beast, and Revelation Where did Europe get its name? What might Europe have to do with the Book of Revelation? What about "the Beast"? Is an emerging European power "the daughter of Babylon"? What is ahead for Europe?