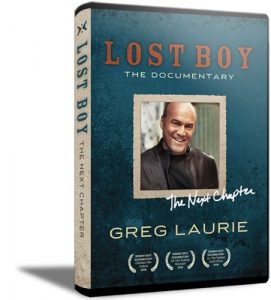 A reader tipped me off to the following:
End of the world prophecy: Pastor says Bible HINTS at devastating US-North Korea nuke war

Express, UK – May 16, 2017

Pastor Greg Laurie of Harvest Christian Fellowship in Riverside, California says analysis of the escalating tensions between North Korea and the US suggests a nuclear war between the two superpowers fits into the End Times prophecy in the Bible.

The pastor says the US and North Korea are absent from the Book of Revelation implying the two nations will be decimated before the apocalypse strikes.

Pastor Laurie said: "Here is what concerns me. We do not find the reigning superpower on the face of the Earth anywhere in the Last Days scenario. Other nations emerge.

"So where is America? I pray we are not out of the picture, because we have been in some kind of nuclear conflict." The pastor adds Iran, which is mentioned in the End Times, could acquire nuclear weapons from North Korea.

He said: "In the Last Days there is no mention of any nation that would resemble North Korea however the Bible does speak of Iran in the End Times scenario.

"You might be surprised to know there is an alignment of sorts between North Korea and Iran.

"In fact, former ambassador the United Nations John Bolton recently said if North Korea developed a delivery system for nuclear weapon Iran would have it the next day simply by writing a cheque." http://www.express.co.uk/news/weird/805461/north-korea-united-states-nuclear-ww3-donald-trump-bible-prophecy-end-times-apocalypse
Greg Laurie runs a megachurch in California with about 15,000 members.
While I agree that the USA will have problems, I disagree with the view that North Korea is fully absent from the Book of Revelation or the "In the Last Days there is no mention of any nation that would resemble North Korea." Certain end-time prophecies seem to include North Korea:
50:41 "Behold, a people shall come from the north,
And a great nation and many kings
Shall be raised up from the ends of the earth.
42 They shall hold the bow and the lance;
They are cruel and shall not show mercy.
Their voice shall roar like the sea;
They shall ride on horses,
Set in array, like a man for the battle,
Against you, O daughter of Babylon. (Jeremiah 50:41-42).

12 Then the sixth angel poured out his bowl on the great river Euphrates, and its water was dried up, so that the way of the kings from the east might be prepared. (Revelation 16:12)
North Korea is on the eastern 'end of the earth." Apparently, Greg Laurie does not consider these scriptures could possibly include North Korean–COGwriter disagrees (see also Korea in Prophecy, Any Witness?). While we could possibly see a nuclear conflict between the USA and North Korea, this would not eliminate the USA.
As far as the USA goes, this is not the first time Greg Laurie has made some comments about it and the Bible:
Bible prophecy related to the end times mentions many nations, including Libya, Iran, Iraq Ethiopia, and possibly even China and Russia, but not the United States of America. In an article on his blog, Pastor Greg Laurie gives three plausible reasons for the nation's exclusion.

"Where is the United States? Why are we not in the last-days scenario?" asks Laurie, pastor of Harvest Church in Riverside, Calif.

One reason why the United States is not mentioned in Scripture is perhaps because the nation "might be devastated by a nuclear war," the pastor writes. "It is a horrible scenario and one that none of us would want to see, but we cannot rule it out as a possibility."…

A second possible reason could be that the U.S. might decline as a world power, Laurie says, quoting Proverbs 14:34, which reads, "Godliness makes a nation great, but sin is a disgrace to any people."

"As our country becomes more and more secular, systematically eliminating God and the Bible from our education system, courts, and the arts, we will begin to reap the inevitable results of sin. We will begin to rot from the inside," the pastor warns…

A third possibility could be that the U.S. will witness a revival, "which I find a lot more hopeful," Laurie goes on to say. "That is not to say a revival would eliminate us as a world power…" http://www.christianpost.com/news/greg-laurie-on-why-bible-prophecy-makes-no-mention-of-america-100050/#zBIt5upyd2ZV3vBB.99
Let us first understand, the USA is mentioned in last days' biblical prophecy, but the words describing it are not as direct as say Egypt (Daniel 11:40-43; Ezekiel 30:1-9). The USA is more described, but not named as such, in various places.
In the 21 st century, the USA currently has the strongest military fortresses in the world and if we consider the start of the Great Tribulation to be part of the last days (and I do), then the USA is mentioned. Here are a couple of passages:
39 Thus he shall act against the strongest fortresses with a foreign god, which he shall acknowledge, and advance its glory; and he shall cause them to rule over many, and divide the land for gain. (Daniel 11:39)

23 "And in the latter time of their kingdom,
When the transgressors have reached their fullness,
A king shall arise,
Having fierce features,
Who understands sinister schemes.
24 His power shall be mighty, but not by his own power;
He shall destroy fearfully,
And shall prosper and thrive;
He shall destroy the mighty, and also the holy people.

25 "Through his cunning
He shall cause deceit to prosper under his rule;
And he shall exalt himself in his heart.
He shall destroy many in their prosperity. (Daniel 8:23-25)
The "he" above is the European King of the North (who has not yet arisen), also known as the Beast of the sea in Revelation 13–this is not a reference to North Korea. Those now with the strongest fortresses are the USA and its Anglo-allies, and they will be destroyed in their seeming prosperity (see also USA in Prophecy: The Strongest Fortresses).
Interestingly, getting back to Greg Laurie, his view that the USA would be nuked or similar is consistent with what the late Herbert W. Armstrong wrote back in 1979:
What is this abomination? This refers to Daniel 11:31 and Matthew 24:15…That will be a time when the UNITED Europe shall appear–the revival of the medieval "Holy Roman Empire." We shall then be warned, and readied to be taken to a place of refuge and safety from the Great Tribulation. Forty-five days later "the beasts armies" will surround Jerusalem. Thirty days later the Great Tribulation will probably start with a nuclear attack on London and Britain–and possibly the same day or immediately after, on the United States and Canadian cities. The GREAT TRIBULATION, we shall fully then realize, is the time of "Jacob's Trouble," spoken of in Jeremiah 30:7. And Jacob's name was named on Joseph's sons, Ephraim and Manasseh (Gen. 48:16). At that time a third of the people in our nations will die, or shall have died, by famine and disease epidemics; another third will dies of the war–our cities being destroyed (Ezek. 6:6), and the remaining third will be carried to the land of our enemies as slaves (Ezek. 5:12). Armstrong HW. The Time We Are In, Now. Pastor General's Report-Vol 1, No. 15, November 20, 1979, Page 2).
Yet, unlike Greg Laurie, Herbert Armstrong correctly tied this devastation in with the end time event of the start of the Great Tribulation (part of the reason is that most outside the COG do not understand the biblical tie to Jacob for the USA–see also Anglo – America in Prophecy). Devastation, possibly including nuclear weapons or something worse, is what will be a major sign that the Great Tribulation will begin.
Secondly, there is no doubt about the moral decline in the USA. From sexual immorality to abortion to exporting pornography to massive surveillance the USA is not doing right.
Without national repentance, which seems unlikely, the USA is doomed. The USA, and the rest of the world, needs the return of Jesus Christ and the establishment of the Kingdom of God.
As far as the USA goes, also the following from a theologian who commented about Greg Laurie's USA/North Korea comments:
Dr Samuel Lamerson, professor of the New Testament and president of Florida's Knox Theological Seminary told The Christian Post Pastor Laurie has no reason to panic.

He said: "I don't see any reason to despair because one cannot find the US in the book of Revelation.

"Biblical prophecy is often very difficult to understand. In many cases one needs the fulfilment in order to understand the prophecy.

"One should never think that biblical prophecy is a sort of 'fortune telling machine' to let us know about specific political or social issues." http://www.express.co.uk/news/weird/805461/north-korea-united-states-nuclear-ww3-donald-trump-bible-prophecy-end-times-apocalypse
While it is true that biblical prophecy is not a sort of "fortune telling machine" that some act like they want it to be, this does not mean that certain political or social issues are not covered by it. Notice a prophecy from the Apostle Paul:
1 But know this, that in the last days perilous times will come: 2 For men will be lovers of themselves, lovers of money, boasters, proud, blasphemers, disobedient to parents, unthankful, unholy, 3 unloving, unforgiving, slanderers, without self-control, brutal, despisers of good, 4 traitors, headstrong, haughty, lovers of pleasure rather than lovers of God, 5 having a form of godliness but denying its power. And from such people turn away! (2 Timothy 3:1-6)
We certainly see the above in various political leaders today. And their actions and inactions will partially lead to the fulfillment of other prophecies.
Although most do not properly understand and/or overlook biblical prophecy and/or do not really believe it, they are missing an important key of knowledge. Christians need to realize:
10 For the testimony of Jesus is the spirit of prophecy. (Revelation 19:10)
We in the Continuing Church of God "have also a more sure word of prophecy; whereunto ye do well that ye take heed, as unto a light that shineth in a dark place, until the day dawn, and the day star arise in your hearts" (2 Peter 1:19, KJV).
The USA itself is mentioned in Bible prophecy around the time of the end, and much of what is warned about show that it (along with its Anglo-Saxon descended allies) will essentially be eliminated and many of its people made slaves. So, while I agree with Greg Laurie that the USA has moral decline and may be subject to nuclear devastation (or something similar or worse), I do believe that this is foretold in scripture.
Some items of possibly related interest may include:
Syria, North Korea, and Prophecy On April 7, 2017, 59 US Tomahawk missiles hit a military installation in Syria. While praised by NATO nations, Israel, and Saudi Arabia, this was denounced by Syria, Russia, and North Korea. Is this the start of World War III? Will the Bashar al-Assad regime remain as it is? What about North Korea? What will happen to North Korea? What does the Bible show will happen? Dr. Thiel answers these questions and more. This is a video.
USA in Prophecy: The Strongest Fortresses Can you point to scriptures, like Daniel 11:39, that point to the USA in the 21st century? This article does. A related sermon is titled: Do these 7 prophesies point to the end of the USA?
Korea in Prophecy, Any Witness? Where did the Korean people come from? Does God have a plan for the Koreans? Is Korea mentioned in any prophecies? Will Koreans be among the first in the Kingdom of God? Here is a machine-translated link to that article in Korean: 한국의 언어로 : 한국 예언, 모든 증인에?; here is a link to that article in Mandarin Chinese: 在预言中的韩国:有任何证人吗?.
What is the Gospel? True religion should be based upon the true gospel. What are some of the different gospels and where did they come from? Do you believe the true or a false gospel? Who is preaching the gospel? Here is a version in Korean 복음이란 무엇인가?.
China, Its Biblical Past and Future, Part 1: Genesis and Chinese Characters Where did the Chinese people come from? This article provides information showing that the Chinese peoples must have known about various accounts in the Book of Genesis up until their dispersion after the Tower of Babel. Here is a link to a version of this article in Spanish: ¿Prueban los caracteres chinos la exactitud de la Biblia?
China, Its Biblical Past and Future, Part 2: The Sabbath and Some of God's Witness in China When did Christianity first come to China? And is there early evidence that they observed the seventh day sabbath?
Japan, Its Biblical Past and Future, Part 1: Any Witness? Where did the Japanese people come from? Have they had any witness?
Japan, Its Biblical Past and Future, Part 2: Prophecy Japan in prophecy. What is prophesied for Japan? Will God save the Japanese?
Asia in Prophecy What is Ahead for Asia? Who are the "Kings of the East"? What will happen to nearly all the Chinese, Russians, Indians, and others of Asia? China in prophecy, where? Who has the 200,000,000 man army related to Armageddon? A YouTube video of interest may be Is China THE Threat to the United States of America?
World War III: Steps in Progress Are there surprising actions going on now that are leading to WWIII? Might a nuclear attack be expected? Does the Bible promise protection to all or only some Christians? How can you be part of those that will be protected? A related video would be Is World War III About to Begin? Can You Escape?
Russia and Ukraine: Their Origins and Prophesied Future Russia in prophecy. Where do the Russians come from? What about those in the Ukraine? What is prophesied for Russia and its allies? What will they do to the Europeans that supported the Beast in the end? There is also a video sermon available: Russia in the Bible and in Prophecy and a video sermonette available: Ukraine in Prophecy?
Is Russia the King of the North? Some claim it is. But what does the Bible teach? Here is a link to a video, also titled Is Russia the King of the North?
Ezekiel 38: For Russia & Iran in Our Day? Is Ezekiel 38 about to be fulfilled? A related video is available titled Ezekiel 38: For Russia, Ukraine, & Iran Now? Another could be Russia, Iran, Syria, & the Bible (Code).
When Will the Great Tribulation Begin? 2017, 2018, or 2019? Can the Great Tribulation begin today? What happens before the Great Tribulation in the "beginning of sorrows"? What happens in the Great Tribulation and the Day of the Lord? Is this the time of the Gentiles? When is the earliest that the Great Tribulation can begin? What is the Day of the Lord? Who are the 144,000? Here is a version of the article in the Spanish language: ¿Puede comenzar la Gran Tribulación en 2016 o 2017? ¿Es el Tiempo de los Gentiles? You can also see the English language sermon videos: The Great Tribulation from the Mount of Olives and Can the Great Tribulation begin before 2020? A shorter video is: Will the Great Tribulation Start in 2017?
Donald Trump in Prophecy Prophecy, Donald Trump? Are there prophecies that Donald Trump may fulfill? Are there any prophecies that he has already helped fulfill? Could a Donald Trump presidency be apocalyptic? A related video is titled: Donald: 'Trump of God' or Apocalyptic?
Trump Presidency Magic 8 Ball or Bible Prophecy? BBC reported that one might as well use a 'Magic Eight-Ball' to try to predict what will happen in the remaining time of Donald Trump's presidency. What is a 'Magic Eight-Ball'? Dr. Thiel not only explains that, but also briefly goes over 10 biblically-based warnings he wrote would happen if Donald Trump were elected that have already began to come to pass. He also goes over something he wrote back in 2008 that the Trump presidency is also helping lead to fulfillment. Should you trust Bible prophecy or not? Dr. Thiel says that Bible prophecy can be trusted, despite the view of skeptics and others that either overlook or despise the Bible. This is a video.
Donald Trump and America's Apocalypse This 188 page book is for people truly interested in prophecies related to Donald Trump and the United States, including learning about several that have already been fulfilled and those that will be fulfilled in the future. The physical book can be purchased at Amazon for $12.99 from the following link: Donald Trump and America's Apocalypse.
Donald Trump and America's Apocalypse-Kindle Edition This electronic version of the 188 page print edition is available for only US$3.99. And you do not need an actual Kindle device to read it. Why? Amazon will allow you to download it to almost any device: Please click HERE to download one of Amazon s Free Reader Apps. After you go to for your free Kindle reader and then go to Donald Trump and America's Apocalypse-Kindle Edition.
Anglo – America in Prophecy & the Lost Tribes of Israel Are the Americans, Canadians, English, Scottish, Welsh, Australians, Anglo-Saxon (non-Dutch) Southern Africans, and New Zealanders descendants of Joseph? Where are the lost ten-tribes of Israel? Who are the lost tribes of Israel? What will happen to Jerusalem and the Jews in Israel? Will God punish the U.S.A., Canada, United Kingdom, and other Anglo-Saxon nations? Why might God allow them to be punished first? Here is a link to the Spanish version of this article: Anglo-América & las Tribus Perdidas de Israel. Information is also in the YouTube sermons titled Where are the Ten Lost Tribes? Why does it matter? and British are the Covenant People. A short YouTube of prophetic interest may be Barack Obama and the State of the Apocalypse.
Will the Anglo-Saxon Nations be Divided and Have People Taken as Slaves? Will the lands of the United States, United Kingdom, Canada, Australia, and New Zealand be divided? What about Jerusalem? What does Bible prophecy teach? Are there non-biblical prophecies that support this idea? Who will divide those lands? Who will end up with the lands and the people? Here is a link to a video titled Will the USA and other Anglo-nations be Divided and Their People Made Slaves? Here is a related item in the Spanish language ¿Serán divididas las naciones anglosajonas?
Canada in Prophecy: What Does Bible Prophecy, Catholic Prophecy, and other Predictions Suggest About the Future of Canada? There are prophecies that suggest involvement with Canada. And many are not positive about its future.
Who is the King of the West? Why is there no End-Time King of the West in Bible Prophecy? Is the United States the King of the West?
Jesus: The Son of God and Saviour Who was Jesus? Why did He come to earth? What message did He bring? Is there evidence outside the Bible that He existed? Here is a YouTube sermon titled Jesus: Son of God and Saviour.
What is the Gospel? True religion should be based upon the true gospel. What are some of the different gospels and where did they come from? Do you believe the true or a false gospel? Who is preaching the gospel? Here is a version in Korean ¼õÇLÇt·€ »4ÅÇÇx¬?
The Gospel of the Kingdom of God This free online pdf booklet has answers many questions people have about the Gospel of the Kingdom of God and explains why it is the solution to the issues the world is facing. Here are links to three related sermons: The World's False Gospel, The Gospel of the Kingdom: From the New and Old Testaments, and The Kingdom of God is the Solution.
Just What Do You Mean — Repentance? Do you know what repentance is? Have you truly repented? Repented of what? Herbert W. Armstrong wrote this as a booklet on this important subject.
Abortion, the Bible, and a Woman's Right to Choose Do you know what the Bible teaches on this? Has the Roman Catholic Church allowed abortions? What about the real Church of God? Some may also, or instead, wish to view the YouTube video Abortion, the Bible, and US Debt.
The Bible Condemns Homosexuality "Same-sex marriage" for "gays" and lesbians is becoming more acceptable to many. What does the Bible teach about homosexuality? Can homosexuals change? A related video sermon is titled What Does the Bible Really Teach about Homosexuality?
Cross-dressing and other assaults against your children. What should you do? Is there an agenda to turn your children and/or grandchildren away from biblical morality and towards practices promoted by homosexuals? What does the Bible teach about cross-dressing? What should parents do? If there is an agenda, what has been going on? There is also a YouTube video on this, titled Cross dressing and Other Assaults Against Your Children.
British and American Moral Decay Public nudity is becoming more prevalent in the Anglo-lands. What are some of the consequences?
Pornography: A scourge on society Is pornography harmless fun? Does the Bible teach anything about it? What are the views of some involved with it?
Are You Being Called by God? Norman Shoaf wrote various points to consider.
Is God Calling You? Alfred E Carrozzo wrote this.
What Did Christ Mean Many Are Called, But Few Are Chosen? This article was by Raymond McNair.
Christian Repentance Do you know what repentance is? Is it really necessary for salvation? A related sermon is also available titled: Real Christian Repentance.