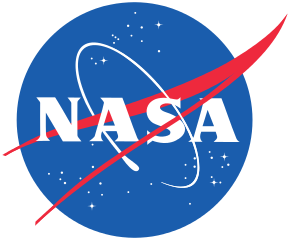 A reader sent me a link to something in which NASA is warning of impending major problems:
NASA: Industrial civilization headed for 'irreversible collapse'

A new study sponsored by NASA's Goddard Space Flight Center has highlighted the prospect that global industrial civilisation could collapse in coming decades due to unsustainable resource exploitation and increasingly unequal wealth distribution.

Noting that warnings of 'collapse' are often seen to be fringe or controversial, the study attempts to make sense of compelling historical data showing that "the process of rise-and-collapse is actually a recurrent cycle found throughout history." Cases of severe civilisational disruption due to "precipitous collapse — often lasting centuries — have been quite common."…

By investigating the human-nature dynamics of these past cases of collapse, the project identifies the most salient interrelated factors which explain civilisational decline, and which may help determine the risk of collapse today: namely, Population, Climate, Water, Agriculture, and Energy.

These factors can lead to collapse when they converge to generate two crucial social features: "the stretching of resources due to the strain placed on the ecological carrying capacity"; and "the economic stratification of society into Elites [rich] and Masses (or "Commoners") [poor]" These social phenomena have played "a central role in the character or in the process of the collapse," in all such cases over "the last five thousand years."…

Although the study is largely theoretical, a number of other more empirically-focused studies – by KPMG and the UK Government Office of Science for instance – have warned that the convergence of food, water and energy crises could create a 'perfect storm' within about fifteen years. But these 'business as usual' forecasts could be very conservative.  http://www.rawstory.com/rs/2014/03/14/nasa-industrial-civilization-headed-for-irreversible-collapse/
It should also be noted that continual increases of debt cannot be sustained.  Even USA President Barack Obama has admitted that, while regularly increasing debt, as well as advocating practices like abortion and the homosexual agenda which are also harmful to civilization.
Notice also something I wrote earlier in one of my books, Barack Obama, Prophecy, and the Destruction of the United States-Second Edition for Second Obama Term:
The debt situation of the USA is putting it at risk of being unable to recover should it be hit by weather problems, terrorist acts, war, riots, solar flares, severe earthquakes, civil unrest, devastation of their genetically-modified food supplies, food shortages, and/or various pestilences–an intensity of "sorrows" such as Jesus discussed in Matthew 24:4-8 leading up to the time of the Great Tribulation. Disasters, especially if there is an ElectroMagnetic Pulse (emp) attack or a severe solar flare storm, could be part of a so-called "perfect storm" of events that could set the USA for destruction…

It seems since many are now questioning the role of the U.S. dollar as the world's reserve currency, more are looking into other currencies as well as gold. Gold will set records in U.S. dollar terms. When the U.S. dollar totally collapses people all around the world will consider that even if the Euro (or something similar) is strong, having a more gold-backed currency would be safer. The collapse of the U.S.A. dollar will shake a lot of the world's confidence in non-gold backed currencies.

Having the European power acquiring a lot more gold to back the Euro (even if the backing is only implied) or possibly other future European currency (that might potentially replace the Euro or even a basket of currencies) may greatly increase European credibility, prosperity, and influence around the globe (and will happen, to a degree, before that King arises).

The financial policies of the Obama Administration (which are a massive acceleration of the previous policies of the Bush Administration) are heading the world into the direction that something other than the U.S. dollar will be valued as its reserve currency. (Thiel B. Barack Obama, Prophecy, and the Destruction of the United States-Second Edition for Second Obama Term. Nazarene Books, 2013, pp. 70, 132-133)
The time is coming that the USA and its Anglo-Saxon allies will be no more.  The end of Anglo-Saxon economic and industrial dominance is coming.
The final time of the Gentiles is almost here.  Those in Asia and Europe are rising up.  And while all industrialized civilization may not be destroyed in fifteen years, the end of the industrial civilizations of the USA and its Anglo-Saxon allies very well could come within the next fifteen years.
Although the USA and its Anglo-Saxon allies are not likely to repent to prevent this nationally, personally you can repent, and hopefully will, well before the collapse of USA and its Anglo-Saxon allies (cf. Zephaniah 2:1-3).
Some items of possibly related interest may include:
Jesus: The Son of God and Saviour Who was Jesus? Why did He come to earth? What message did He bring? Is there evidence outside the Bible that He existed? Here is a YouTube sermon titled Jesus: Son of God and Saviour.
Just What Do You Mean — Repentance? Do you know what repentance is? Have you truly repented? Repented of what? Herbert W. Armstrong wrote this as a booklet on this important subject.
When You Sin: Do You Really Repent? This is an article by Charles F. Hunting. A related sermon is Confess to God and truly repent.
There is a Place of Safety for the Philadelphians. Why it May Be Petra This article discusses a biblical 'place of safety' and includes quotes from the Bible and Herbert W. Armstrong on this subject–thus, there is a biblically supported alternative to the rapture theory. There is also a video on the subject: Might Petra be the Place of Safety? Here is something related in the Spanish language: Hay un lugar de seguridad para los Filadelfinos. ¿Puede ser Petra?
Just What Do You Mean Conversion? Many think that they are converted Christians. But are they? Would you like to know more about conversion. Herbert W. Armstrong wrote this as a booklet on this important subject.
False Conversion Have you really been converted? Herbert W. Armstrong wrote this article on this important subject.
All About Water Baptism What is baptism? Would you like to know more about it. Herbert W. Armstrong wrote this as a booklet on this important subject. As far as early history, see also Baptism and the Early Church.
God's Grace is For All Is being Jewish a hindrance to salvation? What about not being a descendant of Israel? What does the Bible really teach?
Europa, the Beast, and Revelation Where did Europe get its name? What might Europe have to do with the Book of Revelation? What about "the Beast"? Is an emerging European power "the daughter of Babylon"? What is ahead for Europe? Here is a link to a video titled: Can You Prove that the Beast to Come is European?
Who is the King of the North? Is there one? Do biblical and Roman Catholic prophecies point to the same leader? Should he be followed? Who will be the King of the North discussed in Daniel 11? Is a nuclear attack prophesied to happen to the English-speaking peoples of the United States, Great Britain, Canada, Australia, and New Zealand? When do the 1335 days, 1290 days, and 1260 days (the time, times, and half a time) of Daniel 12 begin? What MUST happen BEFORE the Great Tribulation?
Asia in Prophecy What is Ahead for Asia? Who are the "Kings of the East"? What will happen to nearly all the Chinese, Russians, Indians, and others of Asia? China in prophecy, where? Who has the 200,000,000 man army related to Armageddon? A YouTube video of interest may be Is China THE Threat to the United States of America?
Does God Have a 6,000 Year Plan? What Year Does the 6,000 Years End? Was a 6000 year time allowed for humans to rule followed by a literal thousand year reign of Christ on Earth taught by the early Christians? Does God have 7,000 year plan? What year may the six thousand years of human rule end? When will Jesus return? 2021 or 20xx?
When Will the Great Tribulation Begin? 2014, 2015, or 2016? Can the Great Tribulation begin today? What happens before the Great Tribulation in the "beginning of sorrows"? What happens in the Great Tribulation and the Day of the Lord? Is this the time of the Gentiles? When is the earliest that the Great Tribulation can begin? What is the Day of the Lord? Who are the 144,000? Here is a version of the article in the Spanish language: ¿Puede comenzar la Gran Tribulación en 2013 o 2014? ¿Es el Tiempo de los Gentiles? You can also see the English language video The Great Tribulation Will Not Begin Before 2017.
Blood Moons and Prophecy There are four 'blood moons' expected in 2014 and 2015. Do they signal the Day of the Lord or the return of Jesus Christ? A related YouTube video is also available: Blood Moons, Prophecy, 2014, and 2015.
Barack Obama, Prophecy, and the Destruction of the United States-Second Edition for Second Obama Term This is a 160 page book for people truly interested in prophecies related to Barack Obama and the United States, including learning about many that have already been fulfilled (which the book documents in detail) and those that will be fulfilled in the future. It also has a chapter about a Republican choice. This book is available to order at www.barackobamaprophecy.com. The physical book can also be purchased at Amazon from the following link: Barack Obama, Prophecy, and the Destruction of the United States: Is Barack Obama Fulfilling Biblical, Islamic Catholic, Kenyan, and other America-Related Prophecies? What About Republican Leaders? Second Edition for Second Obama Term.
Barack Obama, Prophecy, and the Destruction of the United States-Second Term-Amazon Kindle edition. This electronic version is available for only US$2.99. And you do not need an actual Kindle device to read it. Why? Amazon will allow you to download it to almost any device: Please click HERE to download one of Amazon s Free Reader Apps. After you go to for your free Kindle reader and then go to Barack Obama, Prophecy, and the Destruction of the United States-Second Term-Amazon Kindle edition.