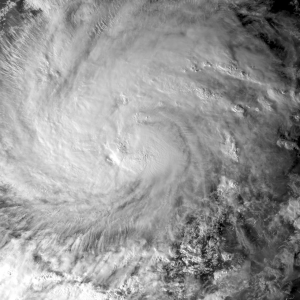 Tropical Storm Tembin
The Philippines has been hard hit by a storm called Tembin:
More than 120 people are dead in the southern Philippines after a tropical storm caused massive flash flooding. At least another 160 people are still missing, according to the Associated Press.

Mudslides and landslides resulting from Tropical Storm Tembin's heavy rainfall carried people and houses away.

Officials from the Department of Interior and Local Government told the AP, that the Lanao del Norte and Zamboanga del Norte provinces reported the highest death tolls. Officials in Lanao del Norte reported 64 deaths, while those in Zamboanga del Norte reported 29. The province of Lanao del Sur, where at least 21 deaths were recorded, was also hit hard by the storm.

Tembin, also known as Vinta to the locals, strengthened into a typhoon Saturday night, and sustained maximum winds of 75 mph and gusts of 90 mph.

By Sunday morning, the Philippine Atmospheric, Geophysical and Astronomical Services Administration, announced that the typhoon had "moved outside the Philippine area of responsibility."

The service still warned of heavy rains and potential flooding and landslides for residents in the Palawan province, and cautioned against sea travel.

The Philippine Inquirer reports that at least 57,000 people, who evacuated because of the storm, were still being cared for by the Department of Social Welfare and Development in more than 200 evacuation centers. https://www.npr.org/sections/thetwo-way/2017/12/24/573265219/at-least-120-dead-160-missing-after-tropical-storm-hits-philippines
Those affected are in my prayers.
As are those affected by the hurricane seasons this year in the Western Hemisphere.
Notice a headline from the New York Times about Puerto Rico:
In the 21st century, not having electrical power for months is a burden for those affected.
Jesus taught:
8 For nation will rise against nation, and kingdom against kingdom. And there will be earthquakes in various places, and there will be famines and troubles. These are the beginnings of sorrows. (Mark 13:8)
We have had some "troubles," but the situation will ultimately get much worse.
Devastation is coming to the world in the Great Tribulation and the Day of the Lord (see When Will the Great Tribulation Begin? 2017, 2018, or 2019?).
The Bible teaches:
3 A prudent man foresees evil and hides himself, But the simple pass on and are punished. (Proverbs 22:3)

18 Poverty and shame will come to him who disdains correction, But he who regards a rebuke will be honored. (Proverbs 13:18)
Not enough steps were taken before Hurricane Maria hit. Sins were multiplied by looting after Hurricane Maria hit. In the Philippines, they expect typhoons, but still have not been able to strengthen infrastructure enough to prevent massive deaths.
As regular readers of this page are aware, I have repeatedly warned of weather problems coming as well as chaos and food shortages. Back in 2009, in my book, 2012 and the Rise of the Secret Sect, I warned of:
Odd weather patterns result in food shortages and natural disasters. Matthew 24:7 …

The world is actually in a berserk transition … It may be a period of chaos. It is the beginning of sorrows. Matthew 24:8 (Thiel B. 2012 and the Rise of the Secret Sect. Nazarene Books, 2009, p. 240)
Since that was published, we have had record smashing heat, stronger hurricanes, and odd weather problems. There was a severe food shortage in St. Martin this month because of Hurricane Irma. There has been chaotic looting in the Caribbean and Florida. These issues should serve as a wake-up call (for information about Bible prophecy and hurricanes, here is a link to the video: Hurricanes and Prophecy).
The Bible is full of warnings, but many do not understand them and will not heed them.
Notice the following:
1 There were present at that season some who told Him about the Galileans whose blood Pilate had mingled with their sacrifices. 2 And Jesus answered and said to them, "Do you suppose that these Galileans were worse sinners than all other Galileans, because they suffered such things? 3 I tell you, no; but unless you repent you will all likewise perish. 4 Or those eighteen on whom the tower in Siloam fell and killed them, do you think that they were worse sinners than all other men who dwelt in Jerusalem? 5 I tell you, no; but unless you repent you will all likewise perish." (Luke 13:1-5)
Do not think that those in the Caribbean are more sinful than others. Devastation will hit other places (see also Four Horsemen of the Apocalypse).
While most feel that prophesied dangers will not affect them, the biblical reality is that almost all humanity will fail to heed the warnings (see When Will the Great Tribulation Begin? 2017, 2018, or 2019?).
Will you?
Some items of possibly related interest may include:
Physical Preparation Scriptures for Christians. We all know the Bible prophecies famines. Should we do something?
When Will the Great Tribulation Begin? 2018, 2019, or 2020? Can the Great Tribulation begin today? What happens before the Great Tribulation in the "beginning of sorrows"? What happens in the Great Tribulation and the Day of the Lord? Is this the time of the Gentiles? When is the earliest that the Great Tribulation can begin? What is the Day of the Lord? Who are the 144,000? Here is a version of the article in the Spanish language: ¿Puede comenzar la Gran Tribulación en 2018 o 2019? ¿Es el Tiempo de los Gentiles? You can also see the English language sermon videos: The Great Tribulation from the Mount of Olives and Can the Great Tribulation begin before 2020? A shorter video is: Can the Great Tribulation begin in 2018?
Four Horsemen of the Apocalypse What do each of the four horseman of the Apocalypse represent? Have they began their ride? Did Jesus discuss the any of this? Might their rides coincide with the "beginning of sorrows? Do they start their ride prior to the Great Tribulation? Did Nostradamus or any other 'private prophets' write predictions that may mislead people so that they may not understand the truth of one or more of the four horseman? There is also a related YouTube video titled The Four Horsemen of the Apocalypse.
There is a Place of Safety for the Philadelphians. Why it May Be Near Petra This article discusses a biblical 'place of safety' and includes quotes from the Bible and Herbert W. Armstrong on this subject–thus, there is a biblically supported alternative to the rapture theory. There is also a video on the subject: Might Petra be the Place of Safety? Here is something related in the Spanish language: Hay un lugar de seguridad para los Filadelfinos. ¿Puede ser Petra?
Are You Being Called by God? Norman Shoaf wrote various points to consider.
Is God Calling You? Alfred E Carrozzo wrote this.
What Did Christ Mean Many Are Called, But Few Are Chosen? This article was by Raymond McNair.
Christian Repentance Do you know what repentance is? Is it really necessary for salvation? A related sermon is also available titled: Real Christian Repentance.
Just What Do You Mean — Repentance? Do you know what repentance is? Have you truly repented? Repented of what? Herbert W. Armstrong wrote this as a booklet on this important subject.
Earthquakes Today and Bible Prophecy Contains a cool up-to-the-hour update of earthquakes around the world from USGS. It also explains what did Jesus teach about earthquakes and how the Bible describes "the big one" (as well as when it is expected).
Islands and Bible Prophecy What's ahead for islands? What does the Bible prophesy about them?
Hurricanes and Prophecy Hurricane Harvey dropped the greatest amount of rainfall in any USA storm. Hurricane Irma was the strongest hurricane ever in the Atlantic. Hurricane Irma wiped out most of the island of Barbuda, caused a million to lose power in Puerto Rico, devastated St. Martin's, hit Cuba, and hit Florida. A news headline stated " 'Nature's gone crazy': Winds, fire, floods and quakes plague North America." Is there any tie to prophecy? Are heavy winds and rains discussed in the Bible? Any ties to homosexuality and other forms of immorality? What about Donald Trump and Jennifer Lawrence? Does God control the weather? What does God want people to do? Dr. Thiel addresses these issues and more. This is a video.
Weather Blessings and Sorrows Are weather problems a warning? What should be done? What does the Bible teach about weather? What about floods, droughts, heat, earthquakes, tornadoes, and solar storms? Here is a related YouTube video Does God Use Weather? A related item in the Spanish language would be Bendiciones y maldiciones del clima.
The 'Unpardonable Sin' and 'Climate Change'? On September 7, 2016, Olav Fykse Tveit, Church of Norway Pastor, and the General Secretary of the World Council of Churches, essentially declared that those who ignore 'climate change' are committing the 'unpardonable sin' against the Holy Spirit. Are those two even related? In this video, Dr. Thiel answers that and explains from the Bible what the 'unpardonable sin' is and how you can avoid it. He also discusses aspects of Christianity and the environment.
The Bible, Christians, and the Environment How should Christians view the environment? Does the Bible give any clues? What are some of the effects of air, water, and land pollution? Is environmental pollution a factor in autism and death? Do pollutants seem to double the autism risk? What will Jesus do? A YouTube video is available titled Air Pollution, Autism, and Prophecy.
Mexico, Central America, South America, Brazil, and the Caribbean in Prophecy [Español: México, América central, Suramérica, Brasil y el Caribe en la profecía] [Português: México, América Central, Ámérica do Sul, e Brasil na profecia] What will happen to those of Latin America? Will they have prosperity? Will they cooperate with Europe? Will they suffer in the future? What role might the various Caribbean nations/territories play?
Christian Repentance Do you know what repentance is? Is it really necessary for salvation? A related sermon is also available titled: Real Christian Repentance.
Anglo – America in Prophecy & the Lost Tribes of Israel Are the Americans, Canadians, English, Scottish, Welsh, Australians, Anglo-Saxon (non-Dutch) Southern Africans, and New Zealanders descendants of Joseph? Where are the lost ten-tribes of Israel? Who are the lost tribes of Israel? What will happen to Jerusalem and the Jews in Israel? Will God punish the U.S.A., Canada, United Kingdom, and other Anglo-Saxon nations? Why might God allow them to be punished first? Here is a link to the Spanish version of this article: Anglo-América & las Tribus Perdidas de Israel. Information is also in the YouTube sermons titled Where are the Ten Lost Tribes? Why does it matter? and British are the Covenant People. A short YouTube of prophetic interest may be Barack Obama and the State of the Apocalypse.
Will the Anglo-Saxon Nations be Divided and Have People Taken as Slaves? Will the lands of the United States, United Kingdom, Canada, Australia, and New Zealand be divided? What about Jerusalem? What does Bible prophecy teach? Are there non-biblical prophecies that support this idea? Who will divide those lands? Who will end up with the lands and the people? Here is a link to a video titled Will the USA and other Anglo-nations be Divided and Their People Made Slaves? Here is a related item in the Spanish language ¿Serán divididas las naciones anglosajonas?
The Gospel of the Kingdom of God This free online pdf booklet has answers many questions people have about the Gospel of the Kingdom of God and explains why it is the solution to the issues the world is facing. Here are links to three related sermons: The World's False Gospel, The Gospel of the Kingdom: From the New and Old Testaments, and The Kingdom of God is the Solution.