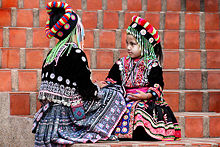 Leon Sexton's Thailand Legacy Institute was in the news:
MSU grad's on a mission

The Commercial Dispatch, Columbus Mississippi – May 11, 2009

STARKVILLE — The city of Chiang Mai is a sprawling metropolitan area in the northern mountains of Thailand. The climate is hot and humid, the food is spicy and fresh, and for much of the past year, a former Mississippi State University student has called the region home.

Nathan Kimmons, 23, graduated from Mississippi State with a degree in marketing, but instead of going into a related field, Kimmons decided to move to Thailand, where he teaches and preaches in a town right outside of Chiang Mai.

Kimmons is originally from Brookhaven and has been back in the U.S. for the past two months while his students are on break, but he will be leaving for Thailand again before the end of May to prepare for the upcoming school year. He spent some of his time in the U.S. this spring visiting Starkville, where he still has friends who attend Mississippi State.

How did you end up in Thailand?

I went to MSU for four years and got a degree in marketing, which has nothing to do with teaching, obviously. But I had offers to go to Thailand probably three years ago for a church out of Big Sandy, Texas. So last year they asked me and I was like, "Yeah. Why not? I'll go to Thailand." I didn't know a whole lot about what the program was. It's called Legacy Foundation. It's a Christian outreach thing where we teach English and we teach the Bible and we teach leadership, several different things. It's a three-year school, so the students are about the junior college level. We require a high school equivalent or so. It's kind of different over in that part of the world. It's all free to them and they come and live at the compound for about three years and they cook, they do all the laundry, they work on the farm, stuff like that.

How big is this place?

It's pretty small. It's only like 20 students or so. We only have three teachers...

How is the local food?

That's all I eat and I never got sick one time in nine months. It's really spicy for the most part. They like to laugh at foreigners who come in and think they can eat spicy food. I mean, I really like spicy food so I don't mind. It's also a lot of rice and noodles and stuff. There's not much cheese or milk. They have it, but it's really expensive because they don't really eat cheese on any of their foods. They know the people who are going to buy it are foreigners and they can afford it.

Have you tried anything exotic or something you had never heard of before?

I don't eat pork or any kind of seafood, pretty much, except for fish, so I didn't try a whole lot. I had some fried grasshoppers and I did have some bee eggs that I didn't know about until after I ate them, or bee larva.

What religion are you affiliated with?

It's no particular organization. It's just like the Church of God where people accept the Sabbath and all the holy days and stuff. The guy who runs it used to be with the Worldwide Church of God long ago. It's pretty much his brainchild. It's called Legacy and him and his wife have been running the show for seven years. http://www.cdispatch.com/news/article.asp?aid=1391
Leon Sexton runs Legacy, but he has a couple of unusual ideas regarding the mission of the Church.
Three articles of possibly related interest may include:
Teachings and Practices of Legacy Institute Works mainly in Asia and is led by Leon Sexton. It has various misunderstandings.
The New Testament Church and Unclean Meats Are foods considered to have been unclean in the Old Testament considered to be food in the New Testament? This article discusses this from the perspective of the New Testament. It also has a list of clean and unclean animals. It also answers the question, is pork healthy or is pork dangerous?
Asia in Prophecy What is Ahead for Asia? Are the Asians the "Kings of the East"? What will happen to nearly all in Asia? China in prophecy, where? Who has the 200,000,000 man army related to Armageddon?