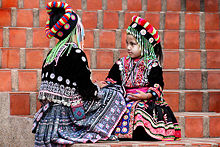 Last night, the latest newsletter from Legacy Institute's Leon Sexton (who is based in northern Thailand) arrived.  Here is some of what he reported about his health:
Gloria has had to pick up a lot of the school administration duties since I left the hospital. It is a lot of work.
I still get easily fatigued and continue to have high blood pressure and blood sugar problems…
I remain in the saddle.
Gloria is Leon Sexton's wife.  I have reported about his health before (see Leon Sexton's Health Problems) and while it seems like he is recovering, it is possible that eventually he will need to leave Thailand.
Leon Sexton used to accompany the late Herbert W. Armstrong to places like Thailand.