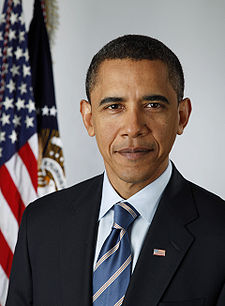 The fact that the USA is bankrupt is finally starting to be realized by more and more, though most still do not see it.
Bloomberg reported today:
The U.S. is bankrupt. Neither spending more nor taxing less will help the country pay its bills. (http://www.bloomberg.com/news/2010-08-11/u-s-is-bankrupt-and-we-don-t-even-know-commentary-by-laurence-kotlikoff.html)
Here is another report from today from CNBC:
America is a "Mickey Mouse economy" that is technically bankrupt, according to Jochen Wermuth, the Chief Investment Officer (CIO) and managing partner at Wermuth Asset Management.(http://www.cnbc.com/id/38654017)
The Bloomberg reporter mentioned that according to an IMF report the USA essentially needs to double income and social security taxes to remain solvent.  And of course, if the USA did that, the economy would basically stop as people would have much less money to spend if they paid double the amount of payroll and corporate income taxes.
For more information, please check out the following:
Prophecies of Barack Obama? Are there biblical and non-biblical prophecies about Barack Obama. Did Nostradamus predict Barack Obama dealing with the Antichrist?  This is a lengthy article with many prophecies that Barack Obama may end up fulfilling.
Barack Obama, Prophecy, and the Destruction of the United States Some claim that Barack Obama is the prophesied "son of Kenya". Might Bible prophecy be fulfilled by him?
Barack Obama in Islamic Prophecy? There is actually a 17th century Shiite prophecy that some believe that Barack Obama will fulfill that will lead to a rising up of Islam.
Anglo – America in Prophecy & the Lost Tribes of Israel Are the Americans, Canadians, British, Scottish, Welsh, Australians, Anglo-Southern Africans, and New Zealanders descendants of Joseph? Where are the lost ten-tribes of Israel? Who are the lost tribes of Israel? Will God punish the U.S.A., Canada, United Kingdom, and other Anglo nations? Why might God allow them to be punished first?
End of Mayan Calendar 2012–Might 2012 Mean Something? Are there Mayan calendar predictions for change in 2012? Changes were centuries ago predicted by the Hopi Native Americans. Do Mayan/Hindu/Hopi/Buddhist/New Age/Nostradamus prophecies have any value here? Why might Satan have inspired this date? Does the Dresden codex show destruction of the earth by flood? Can the great tribulation start before 2012? How might Barack Obama be involved in 2012?
2012 and the Rise of the Secret Sect This is a link related to a book by Bob Thiel (COGwriter). This also has YouTube videos. This book documents and explains hundreds of prophecies. Chapter 8 is titled Barack Obama, Islam, and the End of America.  Since this book was published, many of its predictions have already started to come to pass.