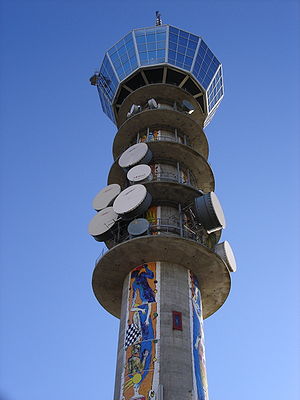 Later today, I am scheduled to be on radio in New Jersey.  Here is my current guest schedule for radio:
Tim Sexton and Curtis Jenkins. The Tim Sexton Show, WNJC 1360am in the Philadelphia/South Jersey area, April 29, 2010  7:00pm EDT/4:00pm PDT (I should be on about one hour).
Dr. Bill and Michelle Deagle.  The Nutrimedical Report. Genesis Communications Network, also including WCER 900am Canton, Ohio and WBGR am.  May 11, 2010—3:00pm EDT/Noon PDT (perhaps one hour).
Jonathan Downey. The Late Start, KKSM 1320 AM, simulcasting on Cox Digital Cable Channel 957, and worldwide at http://www.palomar.edu/kksm/live.html. San Marcos, California.  May 17, 2010 3:15 pm EDT/12:15 pm PDT until about 2:00pm PDT.
Some of you have asked for an advanced schedule, and the above is the current one.
The interviews so far have been related to 2012, prophecy, and my book 2012 and the Rise of the Secret Sect. In the book, I basically explain how certain predictions line up with (or are opposed to) biblical prophecies. The book provides a sequence of events which readers can check out for themselves to see if future events are coming to pass.
And, many world events have aligned themselves up with what my biblically-based book shows.
Two links of essentially related interest could include:
End of Mayan Calendar 2012–Might 2012 Mean Something? Are there Mayan calendar predictions for change in 2012? Changes were centuries ago predicted by the Hopi Native Americans. Do Mayan/Hindu/Hopi/Buddhist/New Age/Nostradamus prophecies have any value here? Why might Satan have inspired this date? Does the Dresden codex show destruction of the earth by flood? Can the great tribulation start before 2012? How might Barack Obama be involved in 2012?
2012 and the Rise of the Secret Sect This is a link related to a book by Bob Thiel (COGwriter). This also has YouTube videos related to 2012. The book is for those truly interested in understanding how prophecies inter-relate and who want to see a real sequence of end time events.