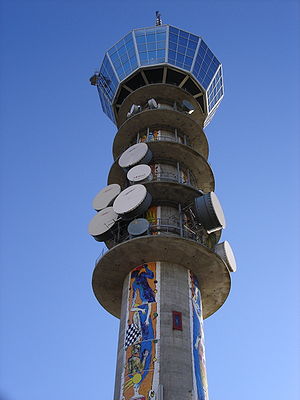 Here is a link to an MP3 file for a radio interview I did on KKZZ 1400am radio in Ventura, California yesterday:
KKZZ Interview with Bob Thiel, author of 2012 and the Rise of the Secret Sect
The above link will be there for about 5 more days.  It takes several minutes to download.  I do not come on until about eight-twelve minutes after it starts, and am on until the end of the first hour of the show.  This is essentially news radio show, which starts with news, includes a variety of questions to me, commercials, and local traffic and weather reports.
Since mid-September 2009, I have done twelve radio interviews.  Some on scattered local stations throughout the USA, and at least three that were syndicated into multiple markets.  This is only the second one I have done on a California station.
One problem with doing radio via the telephone line is that it is sometimes difficult to keep the radio show hosts from veering off course and sometimes I cannot get in all the clarifying statements that I want to.  But overall, I have been able to get some of the message out about things that are predicted to come to pass.
All of the interviews so far have been related to 2012, Sony's 2012 movie, and my book 2012 and the Rise of the Secret Sect.  In the book, I basically explain how certain predictions line up with (or are opposed to) biblical prophecies.  The book provides a sequence of events which readers can check out for themselves to see if the events are coming to pass.
Two links of essentially related interest could include:
End of Mayan Calendar 2012–Might 2012 Mean Something? Are there Mayan calendar predictions for change in 2012? Changes were centuries ago predicted by the Hopi Native Americans. Do Mayan/Hindu/Hopi/Buddhist/New Age/Nostradamus prophecies have any value here? Why might Satan have inspired this date? Does the Dresden codex show destruction of the earth by flood? Can the great tribulation start before 2012? How might Barack Obama be involved in 2012?
2012 and the Rise of the Secret Sect This is a link related to a book by Bob Thiel (COGwriter). This also has YouTube videos related to 2012. The book is for those truly interested in understanding how prophecies inter-relate and who want to see a real sequence of end time events.