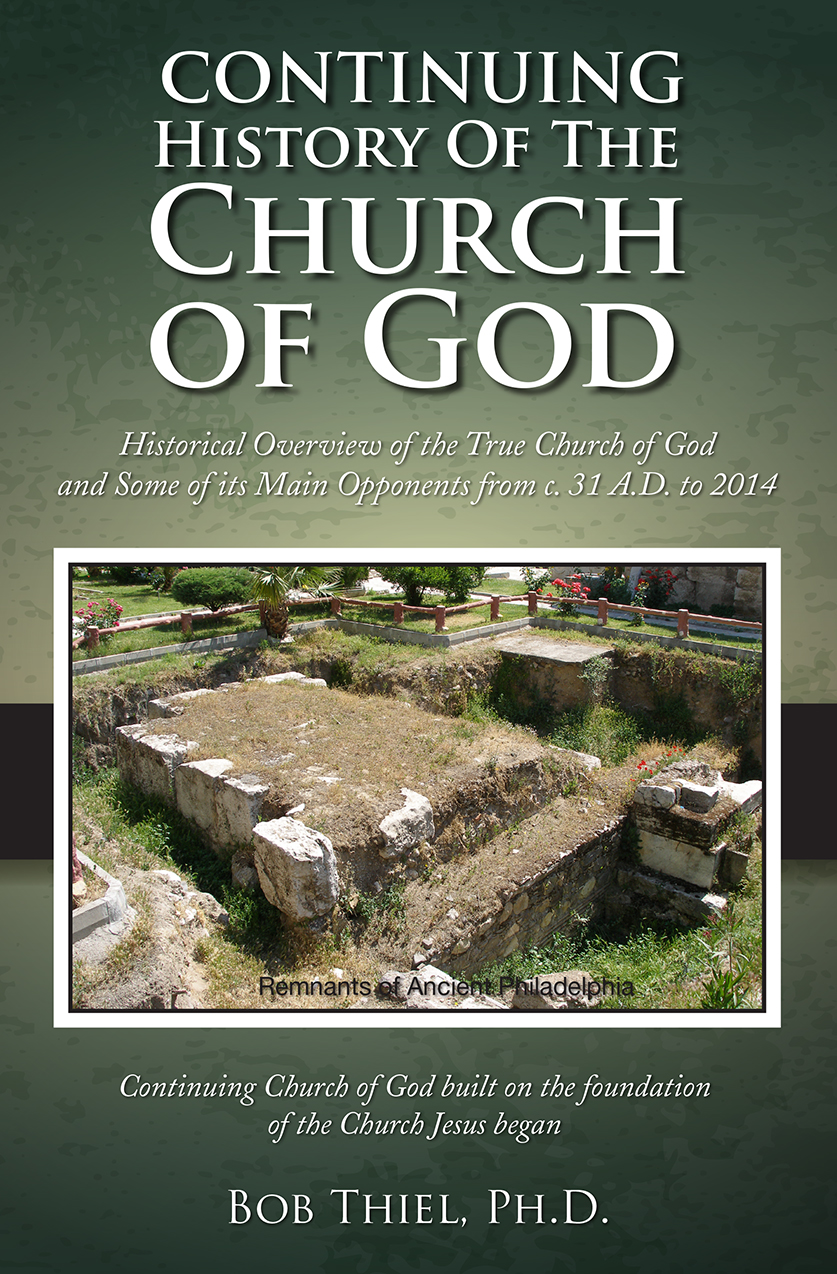 The Continuing Church of God is pleased to announce our latest video on our Bible New Prophecy YouTube channel:
Many people who claim to be Christian do not know the truth about early Church history.  Because of that, they often hold to doctrines that the early Christians, who understood the language that the New Testament was written in, did not hold.  This will lead to both personal and prophetic problems.
Here is a link to a free and documented book on church history titled  Continuing History of the Church of God.
Here is a link to the video: Problems of Not Understanding Church History.
Some items of possibly related interest may include:
Continuing History of the Church of God This pdf booklet is a historical overview of the true Church of God and some of its main opponents from c. 31 A.D. to 2014. A related sermon link would be Continuing History of the Church of God: c. 31 to c. 300 A.D.
The History of Early Christianity Are you aware that what most people believe is not what truly happened to the true Christian church? Do you know where the early church was based? Do you know what were the doctrines of the early church? Is your faith really based upon the truth or compromise?
News Articles Related to Church History This link is to articles on Church history that were once published on the COG News Page.
ChurchHistoryBook.com This is a URL with some information on Church History.
The Churches of Revelation 2 & 3 Do they matter? Most say they must, but act like they do not. This article contains some history about the Church of God (sometimes referred to as the continuation of Primitive Christianity) over the past 2000 years. It also discusses the concept of church eras. There is also a YouTube video: The Seven Church Eras of Revelation.
What Do Roman Catholic Scholars Actually Teach About Early Church History? Although most believe that the Roman Catholic Church history teaches an unbroken line of succession of bishops beginning with Peter, with stories about most of them, Roman Catholic scholars know the truth of this matter. Is telling the truth about the early church citing Catholic accepted sources anti-Catholic? This eye-opening article is a must-read for any who really wants to know what Roman Catholic history actually admits about the early church. There is also a YouTube sermon on the subject titled Church of God or Church of Rome: What Do Catholic Scholars Admit About Early Church History?
Nazarene Christianity: Were the Original Christians Nazarenes? Who were the Nazarene Christians? What did they believe? Should 21st century Christians be modern Nazarenes? Is there a group that exists now that traces its history through the Nazarenes and holds the same beliefs today? Here is a link to a related video sermon Nazarene Christians: Were the early Christians "Nazarenes"?
Location of the Early Church: Another Look at Ephesus, Smyrna, and Rome What actually happened to the primitive Church? And did the Bible tell about this in advance?
Hope of Salvation: How the Continuing Church of God differ from most Protestants How the real Church of God differs from mainstream/traditional Protestants, is perhaps the question I am asked most by those without a Church of God background. As far as some changes affecting Protestantism, watch the video Charismatic Kenneth Copeland and Anglican Tony Palmer: Protestants Beware! [Português: Esperança do salvação: Como a igreja do deus difere da maioria de protestantes]
Beware: Protestants Going Towards Ecumenical Destruction! What is going on in the Protestant world? Are Protestants turning back to their 'mother church' in Rome? Does the Bible warn about this? What are Catholic plans and prophecies related to this? Is Protestantism doomed?
Bible News Prophecy channel. Dr. Thiel has produced many YouTube videos for the BibleNewsProphecy channel. And you can find them at that channel.