As many who are readers of this page at this time are not at the Feast of Tabernacles now (and it is going on now), I thought a series on the sites we attended might be of interest. This is part two of two
In 1990, our family went on the Mediterranean cruise for the Feast of Tabernacles. Over one thousand attended. This cruise began in Venice, Italy, went to Greece, and to several of the churches of Revelation 2 & 3. This was the first time we had visited any of those Churches, and since my wife and I have visited them all.
Here are photos of Venice, the cruise ship, many there, and the isthmus of Corinth: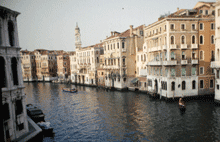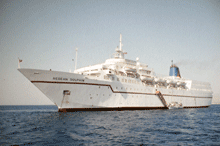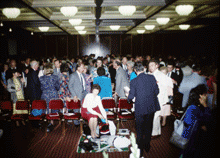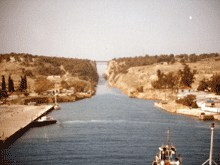 Additional photos at or related to that 1990 Feast are included in Joyce's Photos of Corinth, Joyce's Photos of Ephesus, Joyce's Photos of Pergamos, and Joyce's Photos of Smyrna.
In 1991, we went to Victoria, British Columbia (Canada). Over 1,000 (perhaps 2,000 or more) attended. Below is a picture of Victoria Harbor and the children's choir at the Feast: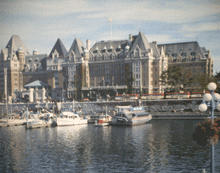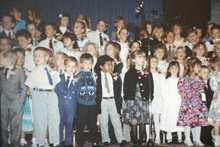 In 1992 was our first trip to the Caribbean and we went to the Bahamas. Over 500 attended. Below is the children's choir, as well as the view from our hotel room of the tip of Paradise Island: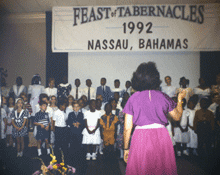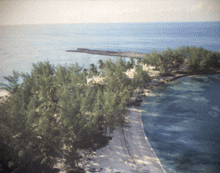 In 1993, we went to Eastbourne, England for the Feast of Tabernacles. Around 1500 attended that year. Below is a picture of Eastbourne, as well as a castle not too far from the city: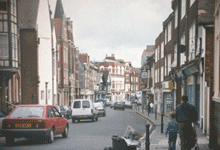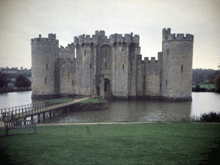 In 1994, we went to Eugene, Oregon for the Feast of Tabernacles. Over 1000 seemed to be in attendance. While there we visited 3-4 places of historical interest to the old Worldwide Church of God (some photos of two of those are included in the articles 6. The Philadelphia Church Era and The Feast of Tabernacles: A Time for Christians?)–what struck me was that no one other than us was ever at any of those places. This was our last year at a Worldwide Church of God feast site. The first picture is a welcome to Oregon, while the second is near Florence Oregon: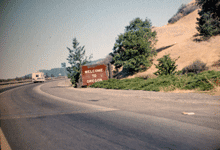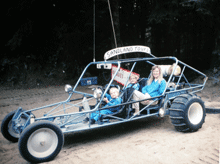 In 1995, we attended our first Feast of Tabernacles site outside the Worldwide Church of God. The Global Church of God site we attended was in Del Mar, California. Around 700 were in attendance. It is near San Diego. The first picture is in Del Mar, while the second is of San Diego: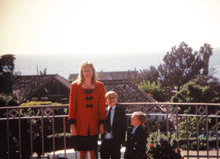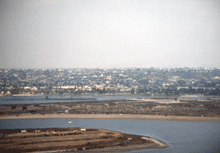 In 1996, we attended the Feast of Tabernacles in Penang, Malaysia. About 70 attended. We were one of only 2 American families there. This was the first feast site I spoke at (I gave two sermonettes).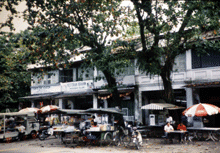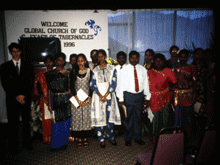 In 1997, we attended the feast in Hengelhoef, Belgium. Several hundred were in attendance.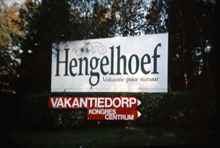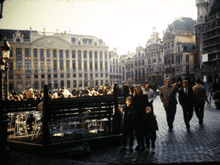 In 1998, we attended the feast in Branson, Missouri. At this site, Dr. Meredith and I became better acquainted, which helped when the Global Church of God crisis erupted the next month. The second picture is from a place called "the Holy Land" and is a short drive away in Arkansas: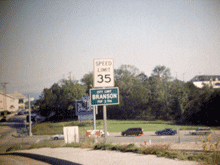 In 1999, we attended the feast in Anchorage, Alaska. This was the first time my wife or I ever attended the same feast site more than once. However, it was different than the previous time (1982) and there was a significant reduction in the sizes of the glaciers I remembered from the prior visit.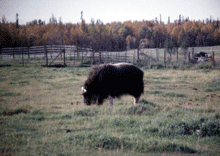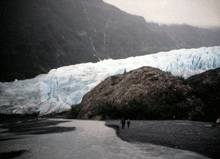 Up until the late the 1990s, the old WCG had over 100 feast sites pretty much every year, and thus we tended to have a lot of choices about where to attend.
It might be of interest to remind people that leaders that Christians consider to be saints such as the Apostle Paul and Polycarp of Smyrna kept the Feast of Tabernacles.
If you did not get to an actual site this year, perhaps you can view Feast of Tabernacles' related sermons which are at the following link: CCOG 2013 Sermons
Three articles of possibly related interest may include:
Did Early Christians Observe the Fall Holy Days? Did they? Did Jesus? Should you?
The Feast of Tabernacles: A Time for Christians? Is this pilgrimage holy day still valid? Does it teach anything relevant for today's Christians?
Holy Day Calendar This is a listing of the biblical holy days through 2017, with their Roman calendar dates. They are really hard to observe if you do not know when they occur 🙂  In the Spanish/Español/Castellano language: Calendario de los Días Santos.