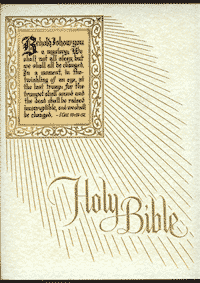 In its announcement dated 02/09/12, COGWA has the following from its President Jim Franks:
On Jan. 1, 2011, we had only a week of existence and approximately $135,000 in the bank. On Jan. 1, 2012, after the completion of our first fiscal year, we showed an unrestricted cash balance of $1.3 million. Yes, indeed, it was a remarkable year!…

In addition to the good news on the financial front, we have now concluded the lengthy process of locating an office. I am happy to announce the location of our new headquarters office in the Dallas/Fort Worth area. We will be leasing an office suite consisting of 5,590 square feet of space on the first floor of the building located at 1301 Central Expressway South, Allen, Texas. Allen is a suburb of Dallas and is located just a few miles north of the city along the Central Expressway (also U.S. Highway 75). The name of the building complex is "The Office Campus at Allen," and it is in a beautiful setting with easy access to the freeway…

While the location decision was left to the administration, I wanted to make sure everyone agreed with the final selection. Joel Meeker, Leon Walker, Larry Salyer, David Baker, Fort Worth pastor Britton Taylor and I were involved in this review. Jason Lovelady and Clyde Kilough were not present for this final review, but both had seen the properties on a previous trip. Dallas pastor Doug Horchak was out of the country but had also seen the properties at an earlier time. At the end of the day, all present agreed that the Allen property was superior to the others and offered everything we desired at an affordable price (below our budget)…

I hope you are as encouraged as I am by our progress
Officially, COGWA formed in December 2010. Its main three accomplishments since that time seem to have been:
Getting much of the paid US based ministry of the United Church of God to leave and support it.
Accumulating over one million dollars.
Not falling into the type of apostasy that happened in the Tkach WCG/GCI.
Although COGWA has claimed that public gospel proclamation was to be its top priority, it still has not been particularly effective with that. And since the internet is the vehicle it said it would use, I will again comment that its internet effectiveness according to independent assessments like Alexa this morning, is substantially less than the member website known as COGwriter.com, though it has made some progress in that area. I do not believe that COGWA has displayed the type of Philadelphia-era fruits that a Philadelphian Church of God would have demonstrated by this time.
Jim Franks, though alluding to the internet, did not mention the term "gospel" nor using any of the $1.3 million of unrestricted use money for public proclamation–though I believe that COGWA will spend some money in that area.
Those in COGWA who hope to be Philadelphian should consider its fruits and real priorities.
Some articles of possibly related interest may include:
Polycarp, Herbert W. Armstrong, and Roderick C. Meredith on Church Government What form of governance did the early church have? Was it hierarchical? Which form of governance would one expect to have in the Philadelphia remnant? The people decide and/or committee forms, odd dictatorships, or the same type that the Philadelphia era itself had?
Unity: Which COG for You? Why so many groups? Why is there lack of unity in the Churches of God? Has it always been this way? What can/should be done about it?
Differences between the Living Church of God and United Church of God This article provides quotes information from the two largest groups which had their origins in WCG as well as commentary.
There are Many COGs: Why Support the Living Church of God? This is an article for those who wish to more easily sort out the different COGs. It really should be a MUST READ for current and former WCG/GCI members or any interested in supporting the faithful church. It also explains a lot of what the COGs are all about.
Concerns about Church of God, a Worldwide Association This seems to be the largest group that came out of the United Church of God. Here is some history and concerns about it.
Should the Church Still Try to Place its Top Priority on Proclaiming the Gospel or Did Herbert W. Armstrong Change that Priority for the Work? Some say the Church should mainly feed the flock now as that is what Herbert W. Armstrong reportedly said. Is that what he said? Is that what the Bible says? What did Paul and Herbert W. Armstrong expect from evangelists?
The Laodicean Church Era has been predominant circa 1986 A.D. to present. These are non-Philadelphians who mainly descended from the old WCG.