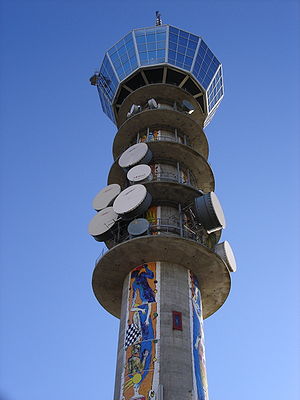 This morning I am scheduled to be on radio at 7:15 PDT, 10:15 EDT with Paul Moore on his Let's Talk show on WVVI in St. Croix, Virgin Islands.
Tonight, I am scheduled to do an interview with Michael Ray Dresser on his Dresser After Dark show, www.DresserAfterDark.com, blogtalkradio out of Mequon, Wisconsin. It is not yet clear if it will be live tonight or if I will be on tomorrow evening. The Show Hours are: 7:00 pm – 10:00 pm Eastern, 6:00 pm – 9:00 pm Central, 4:00 pm – 7:00 pm Pacific.  But this will likely be a short interview for me as the show tends to have many, many guests.
On March 31, 2010, I did a two-hour radio show with Brett Holland syndicated across Canada from CKLU, Lawrence, Ontario.
I am supposed to do a one hour interview Wednesday, April 21st in Canada on Rob McConnell's The 'X' Zone Radio Show which is broadcast internationally and syndicated by  The 'X' Zone Broadcast Network (www.xzbn.net) and the TalkStar Radio Network (www.talkstarradio.com), Monday – Friday from 10 pm – 2 am Eastern / 7 pm – 11 pm Pacific and then the show is repeated in its entirety from 2 am – 6 am Eastern / 11 pm – 3 pm Pacific.  I believe I will be on for about an hour.
On Thursday morning, April 22, I am scheduled to be on a radio show in Minnesota with  Jason Manning and Frank Befera, called the KD Morning Show, 95 KQ 101.7 fm, Duluth, MN, April 22, 2010.  This will be a fairly short interview.
I have done close to 30 radio interviews since July 2009. I like radio because I can do the interviews via telephone and hence, I do not have to travel anywhere for them.
The interviews so far have been related to 2012, Sony's 2012 movie, prophecy, and my book 2012 and the Rise of the Secret Sect. In the book, I basically explain how certain predictions line up with (or are opposed to) biblical prophecies. The book provides a sequence of events which readers can check out for themselves to see if future events are coming to pass.
And, many world events have aligned themselves up with what my biblically-based book shows.
Two links of essentially related interest could include:
End of Mayan Calendar 2012–Might 2012 Mean Something? Are there Mayan calendar predictions for change in 2012? Changes were centuries ago predicted by the Hopi Native Americans. Do Mayan/Hindu/Hopi/Buddhist/New Age/Nostradamus prophecies have any value here? Why might Satan have inspired this date? Does the Dresden codex show destruction of the earth by flood? Can the great tribulation start before 2012? How might Barack Obama be involved in 2012?
2012 and the Rise of the Secret Sect This is a link related to a book by Bob Thiel (COGwriter). This also has YouTube videos related to 2012. The book is for those truly interested in understanding how prophecies inter-relate and who want to see a real sequence of end time events.