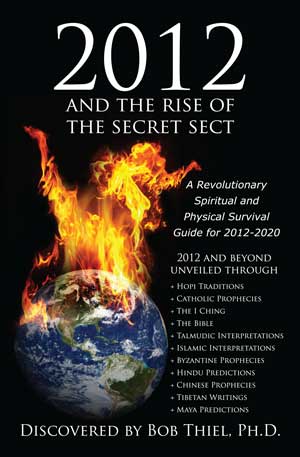 Because of my book, 2012 and the Rise of the Secret Sect, Sony Pictures invited me to attend the press screening of its 2012 disaster movie.
So, I drove down to Century City (near Hollywood) last night to watch it.
This was the first time I had ever attended a press screening of a movie.
The movie itself is about 2 1/2 hours long .  It stars John Cusack and Chiwetel Ejiofor.  The Sony/Columbia Pictures movie is Roland Emmerich's take on 2012 and has certain accuracies as far as the Mayan predictions are concerned.  As the attendees of the press screening not supposed to report previously undisclosed details on it before Friday, I will wait until then as I expect to post more about it.
The movie, though Hollywood exciting, does not take a biblical nor Church of God perspective on 2012.
Here is a link to this month's cover story from Tomorrow's World magazine on 2012 by Wally Smith: The Truth About 2012: Hollywood vs. Humanity.
Those who wish to learn more about 2012 and what really will and will not happen may wish to get my book 2012 and the Rise of the Secret Sect as it goes beyond what the Mayan writings show (though it explains several of them) and explains how certain non-biblical predictions line up with biblical ones so that those interested in the truth can take proper steps.