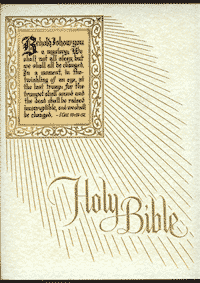 Although it is not, as of the last time I checked today, at the Inside United Real Time website, I was just able to verify with the UCG office in Cincinnati that Melvin Rhodes, Chairman of the Council of Elders of the United Church of God (UCG) has resigned.
The following, according to a UCG leader I verified it with (who is a different person from the other UCG employee I checked with), is the official announcement:
November 1, 2012

 Dear Fellow Elders and Employees,

 It is with deep regret that we must make the following announcement to you.

 Dennis Luker, president, received a letter on Friday, October 26, that made a charge of unchristian behavior against Melvin Rhodes. Immediately an investigation was initiated according to established Church policy and a meeting was set up with Mr. Rhodes regarding the matter.

 After meeting with senior Church administrators, Mr. Rhodes admitted that unchristian behavior had taken place a number of years ago, and voluntarily resigned from the Council of Elders. The Council was immediately informed by the administration, and directed that Church administrators request Mr. Rhodes also submit his resignation as an elder and employee of the Church. Mr. Rhodes voluntarily agreed to do this and is presently in full cooperation with the Council's directive.

 The Council and administration will continue to examine all information in relation to Mr. Rhodes' past conduct. If further action is warranted, the Council and administration will take whatever steps are needed.

Roc Corbett was next in line for the Council and has been seated. A new Council chairman will be selected as soon as possible.

 We ask your prayers for Melvin, his family and all concerned.

 Sincerely,

Dennis Luker
UCG is historically known for governmental issues, but this is different and disappointing.
Later today, UCG's Dennis Luker posted a letter to the UCG membership that contained the following:
This is painful, but it is necessary to be transparent and honest. Simply put, a number of years ago Mr. Rhodes engaged in unchristian behavior that was unbecoming an ordained minister and in violation of both biblical standards and our established policies.

This occurred a number of years ago, but it only came to my personal attention a week ago. In conformance with established Church policy and biblical standards, Victor Kubik, operation manager of Ministerial and Member Services (who also was without any previous knowledge this matter), and I immediately set about to investigate the serious claim against Mr. Rhodes. He was overseas at the time, but he quickly came to Cincinnati at our request on his return.

In meeting with Mr. Kubik and me earlier this week, Mr. Rhodes admitted this unchristian behavior and offered to resign from the Council, even though he had privately repented years ago. We accepted his resignation, and based on our responsibilities and scope of authority, relieved him of ministerial duties pending notification of the Council of Elders. Mr. Rhodes also offered to resign as an employee and elder if so requested by the Council. Since the behavior in question is prohibited by scriptural standards, the Church's code of conduct and other policies, the Council promptly and rightly directed us to request the resignation of Mr. Rhodes from the ministry and as an employee of the United Church of God, an International Association. He did and is fully cooperating with the Council's directive and the investigation.

As I noted in an earlier correspondence to our elders and employees, if additional information comes to light the Council and administration will take further action as needed.

It is obviously extraordinarily painful for all, and Mr. Kubik and I—together with the entire Council of Elders—request your prayers for the healing and forgiveness of everyone involved in this situation. We also request your prayers for the protection and shielding of the Church from "the fiery darts of the wicked one" (Ephesians:6:16Above all, taking the shield of faith, wherewith ye shall be able to quench all the fiery darts of the wicked.) who doubtless would like to use this situation to harm the Church.
This is unfortunate, but at least UCG is trying to properly resolve this.
Some articles of possibly related interest may include:
Polycarp, Herbert W. Armstrong, and Roderick C. Meredith on Church Government What form of governance did the early church have? Was it hierarchical? Which form of governance would one expect to have in the Philadelphia remnant? The people decide and/or committee forms, odd dictatorships, or the same type that the Philadelphia era itself had?
Unity: Which COG for You? Why so many groups? Why is there lack of unity in the Churches of God? Has it always been this way? What can/should be done about it?
Differences between the Living Church of God and United Church of God This article provides quotes information from the two largest groups which had their origins in WCG as well as commentary.
Concerns about Church of God, a Worldwide Association This seems to be the largest group that came out of the United Church of God. Here is some history and concerns about it.
Should the Church Still Try to Place its Top Priority on Proclaiming the Gospel or Did Herbert W. Armstrong Change that Priority for the Work? Some say the Church should mainly feed the flock now as that is what Herbert W. Armstrong reportedly said. Is that what he said? Is that what the Bible says? What did Paul and Herbert W. Armstrong expect from evangelists?
The Laodicean Church Era has been predominant circa 1986 A.D. to present. These are non-Philadelphians who mainly descended from the old WCG.