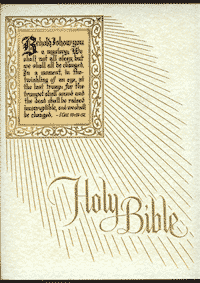 UCG's Victor Kubik reported the following today:
On Friday, January 14th, I  slipped and fell on a wet floor in a Lusaka, Zambia hotel room breaking two ribs.  I was on my way to the airport for my flight to Johannesburg, South Africa.  At that point I was unaware of the fractures, knowing only that it was  painful…

Dr. Steyn released me from ICU to the general ward on Tuesday afternoon…

I am convalescing at the home of Jason and Monique Webster in Pretoria who have graciously let me and Bev use an attached guest house to their home.
I had been praying for Victor Kubik as I had heard he was injured last week.
On other UCG-related matters, the Abigail Cartwright (AC) site listed more losses of ministers/elders from UCG:
Mr. Morgen Kriedemann (Senior Pastor, Kempton Park, Johannesburg, SA), January 16, 2011, resigned from UCG ministry
Mr. Tony Levy (Local Elder, Kempton Park, Johannesburg, SA), January 16, 2011, resigned from UCG ministry
Mr. Neil Becker(Pastor, East London and Cape Town, SA), January 16, 2011, resigned from UCG ministry
Mr. Neville Smith(Pastor, Durban, SA), January 16, 2011, resigned from UCG ministry
Mr. Behrman Doucet (Local Elder, Huston North, TX), January 6, 2011, resigned from UCG ministry
Mr. Jim Chapman (retired pastor, Red Bluff, CA), January 9, 2011, resigned from UCG ministry
The AC site now lists that  155 ministers/elders left UCG in the past year.  Some were put out, most resigned.
The largest group to form from the UCG crisis has been COGWA, which amongst others, has former UCG president Clyde Kilough as one of its leaders.  I noticed yesterday that COGWA posted a French translation of one of its updates, which suggests that perhaps some French-speakers are associated with it.
This crisis has been a real struggle for those in or once part of UCG as parties on both sides seem to be offended by the actions of those on the other side.
If you are or were part of UCG and are confused about what to do, please pray, fast, and study the Bible about this.
Ask yourself what are the true priorities that the Bible indicates that the church most faithful to the words of Jesus would do and act appropriately.
Some articles of possibly related interest may include:
Polycarp, Herbert W. Armstrong, and Roderick C. Meredith on Church Government What form of governance did the early church have? Was it hierarchical? Which form of governance would one expect to have in the Philadelphia remnant? The people decide and/or committee forms, odd dictatorships, or the same type that the Philadelphia era itself had?
Unity: Which COG for You? Why so many groups? Why is there lack of unity in the Churches of God? Has it always been this way? What can/should be done about it?
Differences between the Living Church of God and United Church of God This article provides quotes information from the two largest groups which had their origins in WCG as well as commentary.
There are Many COGs: Why Support the Living Church of God? This is an article for those who wish to more easily sort out the different COGs. It really should be a MUST READ for current and former WCG/GCI members or any interested in supporting the faithful church. It also explains a lot of what the COGs are all about.
Concerns about Church of God, a Worldwide Association This seems to be the largest group that came out of the United Church of God. Here is some history and concerns about it.
Should the Church Still Try to Place its Top Priority on Proclaiming the Gospel or Did Herbert W. Armstrong Change that Priority for the Work? Some say the Church should mainly feed the flock now as that is what Herbert W. Armstrong reportedly said. Is that what he said? Is that what the Bible says? What did Paul and Herbert W. Armstrong expect from evangelists?
The Laodicean Church Era has been predominant circa 1986 A.D. to present. These are non-Philadelphians who mainly descended from the old WCG.
Can the Great Tribulation Begin in 2011, 2012, or 2013? Can the Great Tribulation begin today? What happens before the Great Tribulation in the "beginning of sorrows"? What happens in the Great Tribulation and the Day of the Lord? When is the earliest that the Great Tribulation can begin? What is the Day of the Lord?
Will the Anglo-Nations be Divided and Have People Taken as Slaves? Will the lands of the United States, United Kingdom, Canada, Australia, and New Zealand be divided? What does Bible prophecy teach? Are there non-biblical prophecies that support this idea? Who will divide those lands? Who will end up with the lands and the people? Those Laodiceans in the USA, UK, Canada, Australia, and New Zealand will likely be affected sooner by the coming Great Tribulation than the Laodiceans in other lands.