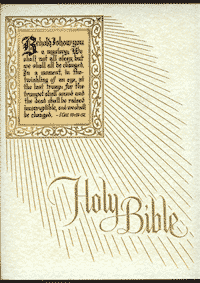 Late today, the United Church of God (UCG) sent out an email related to the following:
Steve Jobs, co-founder of Apple, Inc. died yesterday, October 5, 2011. Many of the products he oversaw his company produce have been smashing successes…

Steve points you to following your heart. I would point you to following Jesus Christ.  Steve Jobs has left a legacy of the bold pursuit of excellence in consumer electronics.  Let's each of us leave a legacy of boldly serving God every single day.
I here is something I saw about Steve Jobs earlier today:
The spiritual side of Steve Jobs

CNN – Oct 5, 2011 excerpts…

Jobs took a spiritual retreat to India and regularly walked around his neighborhood and the office barefoot. Traversing India sparked Jobs' conversion to Buddhism. Kobun Chino, a monk, presided over his wedding to Laurene Powell, a Stanford University MBA.

Perhaps the most salient of those values is, simply, to make an outsize impact on society. Or, as Jobs put it, "We're here to put a dent in the universe."

Those who worked for Jobs described him as a tyrant they feared meeting in an elevator.
Although I am unaware of the degree of religious beliefs that Steve Jobs held, even though he was not part of the Living Church of God, he, like almost all others outside of the COGs, should still have an opportunity for salvation.  And yes, we believe that all must ultimately repent, believe in Jesus, and profess Christ in order to be saved per Acts 2:38 & 4:10-12, hence Buddhists too need to eventually convert (and I believe that nearly all will after the resurrection in Revelation 20:5,11-13).
There is also a meaning to life that Steve Jobs did not seem to understand.  But you can if you really want to.
Some articles of possibly related interest may include:
What is the Meaning of Life? Who does God say is happy? What is your ultimate destiny? Do you really know? Does God actually have a plan for YOU personally?
Universal Offer of Salvation: There Are Hundreds of Verses in the Bible Supporting the Doctrine of True Apocatastasis Do you believe what the Bible actually teaches on this? Will all good things be restored? Does God's plan of salvation take rebellion and spiritual blindness into account?
Hope of Salvation: How the Living Church of God differ from most Protestants How the Living Church of God differs from mainstream/traditional Protestants, is perhaps the question I am asked most by those without a Church of God background.
India, Its Biblical Past and Future: Any Witness? The Bible discusses the origins of those of Indian heritage and discusses some of the witness to them (including those in Bangladesh, Pakistan, and Sri Lanka).