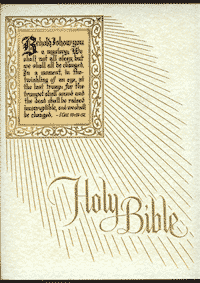 The electronic version of UCG's United News is now out.  It does not say much about the crisis, but here is much of what was reported about it by Randy Stiver:
Even as we in the United Church of God slog through a truly sad time of losing friendships in the faith, we are pressing forward in every quarter of God's work, preaching the gospel and preparing a people to serve the great Messiah at His return for the infinity of eternity in the  Kingdom of God. Lest we lose sight of spiritual progress amidst the current turmoil,
let's look forward toward the great things that God is doing among us.

As Christ's brethren, we're not unfamiliar with turmoil…

With relatively few adjustments, the United Feast sites are operational and will soon be ready for your Festival planning…Your prayers and service help us move forward together—to eternity and beyond!
The focus of the United News seems to be that those who have stayed with UCG believe that they have a renewed focus and commitment to doing the work.  Here are quotes from four different articles:
The invigorating fellowship was evident by the ceaseless buzz of conversation during breaks and meals.

————————————-

Renewed Efforts to Do the Work

————————————-

The Beyond Today crew plays a crucial role in preaching the gospel via television broadcasting and the Internet. Using the various mediums, their goal is to present the gospel message in the most effective way, reaching people in our modern age at their level of understanding.

————————————-

The second part of the conference theme, "Advance the Work," filled the second half of Tuesday. Melvin Rhodes, chairman of the Council of Elders, set the spiritual tone for proclamation  efforts by drawing attention to Matthew 24:14, "And this gospel of the kingdom will be preached in all the world as a witness to all the nations, and then the end wi l l come"— emphasizing our commitment to do whatever it takes to proclaim God's message to the world.
However, as a member of the Living Church of God (LCG), some information that was reported seemed a little odd.  For example, Randy Stiver wrote:
The open door to place the Beyond Today television program on the U.S. nationwide cable station WGN America has been a huge boon to the gospel. In a relatively few months of broadcasting there we have had numerous new donors to the cause plus some already attending the Church!

The Good News magazine has consistently remained the most widespread print periodical proclaiming the gospel of the Kingdom over the last 15 years.
This strikes me as a little odd because for nearly 15 years, UCG was not on WGN and many of its followers were critical of LCG for being on it for all of that time.  Also, the results that UCG has reported from being on WGN remain a fraction of LCG's results.  Furthermore, the production of UCG's Good News magazines has fallen since going on WGN according to its own figures.  UCG produces about the same number of its magazine as LCG does its Tomorrow's World, so to state that the "Good News magazine has consistently remained the most widespread print periodical proclaiming the gospel of the Kingdom over the last 15 years" may be a stretch.   If UCG really has the "commitment to do whatever it takes to proclaim God's message to the world" it likely would have done more sooner.  Now while it is good that UCG is taking some gospel proclamation steps, it remains to be seen if it will ever change its financial priorities in this area.
UCG lost about 1/3 of its eldership and membership since June of 2010, with most of the losses happening in the past three months (with many of them supporting a new group called COGWA).  It will be strained financially and we will all see what its focus really will be.  If history is a guide, it will focus on matters such as keeping the ministry employed and working towards feeding its flock.
Today, UCG posted the following from Victor Kubik:
The focus of the conference was not only on ministerial service in the churches but also continuing the momentum we've achieved in publicly proclaiming the gospel. Our media services department has come through this crisis virtually intact and their personnel made strong presentations on Tuesday afternoon.

The conference also provided important time for social interaction. We were able to meet with many of you to discuss your areas and future plans. We were also able to interview a few of our elders for further service as pastors. We were heartened by the optimistic spirit of moving on. We have come through a serious separation, yet we are optimistic for a strong recovery.

Here is a listing of our most recent hires to the ministry since December, in alphabetical order:

Roc Corbett (pastor): Salt Lake City, Utah and Grand Junction, Colorado
Joe Horchak (associate): Sacramento, California and Reno, Nevada
Mike Joseph (pastor, half-time): Grand Rapids and Kalamazoo, Michigan
Rick Shabi (pastor): Jacksonville, Orlando, Ocala, and Tallahassee, Florida
Greg Thomas (pastor, half-time): Cleveland, Ohio
Braden Veller (associate): St. Petersburg, Tampa, Ft. Myers, Miami and West Palm Beach, Florida
Herb Vierra (associate, half-time): Red Bluff, Eureka, California
Chuck Zimmerman (pastor): St. Petersburg, Tampa, Ft. Myers, Miami and West Palm Beach, Florida

We have also asked associate pastor Brian Shaw who has been working with Bob Fahey in Chicago to move to the Minneapolis/St. Paul, Minnesota, area and become pastor there. We are all happy about this move for him and his wife RaNae and four daughters.

We still have quite a number of critical locations to fill and are working hard to fill the pastoral needs.

For your information, in early 2010, there were 492 credentialed elders in the United Church of God, an International Association. Of that number, 323 (66%) are still with UCG. Of that total, we have retained 62 of 131 salaried field ministers (47%); 15 of 20 elders salaried by the home office (75%); 9 of 14 retired elders (64%); and 237 of 327 non-salaried elders (73%).

In the United States, we have retained 250 of 382 elders (65%). Of that total, we have retained 46 of 100 salaried field ministers and 180 of 248 non-salaried elders (73%).
So, UCG lost most of its paid ministry in the USA.  And some additional people have been ordained into the ministry by UCG to replace some of the 163 paid and unpaid elders/ministers who have left or been put out since June 2010.
This crisis has been a real struggle for those in or once part of UCG as parties on both sides seem to be offended by the actions of those on the other side. This split is also likely causing financial tensions for the two primary groups affected. It is also causing confusion.
If you are or were part of UCG and are confused about what to do, please pray, fast, and study the Bible about this.  Consider what really has happened and what really is likely to happen.
Ask yourself what are the true priorities that the Bible indicates that the church most faithful to the words of Jesus would do and act appropriately.
Some articles of possibly related interest may include:
Polycarp, Herbert W. Armstrong, and Roderick C. Meredith on Church Government What form of governance did the early church have? Was it hierarchical? Which form of governance would one expect to have in the Philadelphia remnant? The people decide and/or committee forms, odd dictatorships, or the same type that the Philadelphia era itself had?
Unity: Which COG for You? Why so many groups? Why is there lack of unity in the Churches of God? Has it always been this way? What can/should be done about it?
Differences between the Living Church of God and United Church of God This article provides quotes information from the two largest groups which had their origins in WCG as well as commentary.
There are Many COGs: Why Support the Living Church of God? This is an article for those who wish to more easily sort out the different COGs. It really should be a MUST READ for current and former WCG/GCI members or any interested in supporting the faithful church. It also explains a lot of what the COGs are all about.
Concerns about Church of God, a Worldwide Association This seems to be the largest group that came out of the United Church of God. Here is some history and concerns about it.
Should the Church Still Try to Place its Top Priority on Proclaiming the Gospel or Did Herbert W. Armstrong Change that Priority for the Work? Some say the Church should mainly feed the flock now as that is what Herbert W. Armstrong reportedly said. Is that what he said? Is that what the Bible says? What did Paul and Herbert W. Armstrong expect from evangelists?
The Laodicean Church Era has been predominant circa 1986 A.D. to present. These are non-Philadelphians who mainly descended from the old WCG.