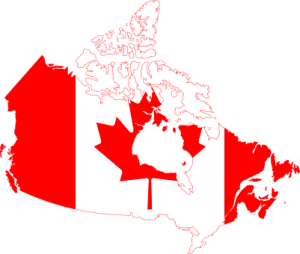 The following caught my attention:
A B.C. human rights tribunal has ruled that a Christian activist discriminated against a man who claims to be "female" by distributing flyers that referred to the man, who was running for political office at the time, as a "biological male."

The court ruled for transgender activist "Morgane" Oger, born Ronan Oger, and against Christian activist Bill Whatcott by declaring it's discriminatory not to accept transgender people as the gender they claim to be.

In a 104-page ruling released Wednesday (read full ruling below), the tribunal further declared there's no room for any public debate in the matter, according to the Vancouver Star.

The tribunal also ordered Whatcott to pay Oger $35,000 in compensation for injury to his "dignity, feelings and self-respect," and an additional $20,000 to Oger for Whatcott's alleged improper conduct during and before the hearings, it reported. 03/28/19 https://www.lifesitenews.com/news/court-orders-christian-to-pay-55000-to-trans-politician-for-calling-him-biological-male

Susanna Allevato Quail, Oger's lawyer.

"This decision is really a landmark decision in establishing the scope of protections under the human-rights code for transgender people," she said.

In defence of the flyers, Whatcott had argued that he was contributing to important public debate about the morality of being transgender. The judgment rejects this argument, Quail explained.
The determination that there is no room for debate is disturbing for two reasons.
The first is that there is no debate that the one born biologically male was in fact born biologically male.
The second is that the court has ruled against being able to tell the truth and essentially ruled that one cannot disagree with them, even when they are factually in error.
Canada does not accept the Bible. Since a court decision in 2002, Canada has restricted freedom to quote and cite the Bible (watch Canadian censoring of the Bible). It also passed a motion limiting giving one's view of Islam (http://www.zerohedge.com/news/2017-03-24/canada-passes-blasphemy-bill-silence-critics-islam).
In 2017, local Canadian officials prohibited a Protestant school from being able to teach certain scriptures from the Bible. Here is an account of this from Canada:
Our Constitution has religion hard-wired into it — the word Catholic is in our Constitution four times, specifically to protect religious education. That's part of the grand bargain of Canada, uniting French Canada and English Canada.

It's shocking, but it's not surprising. Christianity has been driven out of the public square everywhere in Canada. But surely this is a new low — Christianity is actually being banned in a Christian school.

Government bureaucrats would never dream of telling Muslim schools they couldn't teach passages from the Koran — even ones that call for the murder of infidels and apostates. But banning the Bible is now official school board policy.

And, not surprisingly, the media and the political class are silent. Even supposedly Christian or conservative politicians are keeping their heads down — they don't want to be attacked by the leftist mob at the CBC.

The school board is digging in. They're closing ranks around Laurie Skori the chair. They're bullying the school. David Eggen, the NDP education minister, he hates Christian schools, wants to shut them down, has taken steps to shut others down. He's an anti-Christian bigot who doesn't seem upset about this censorship in the slightest. 06/19/17 https://news.google.com/news/section?hl=en&ned=us&q=%22Battle+River+School+board%22
Of course, it is not just Canada that has these type of issues.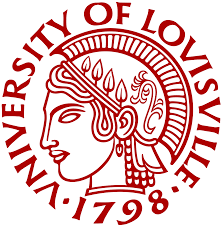 Notice the following:
The University of Louisville is being sued for firing a professor because he held a "different view" from his colleagues and the school administration regarding gender dysphoria.

The complaint was filed by the Alliance Defending Freedom on behalf of Allan Josephson against the university, President Neeli Bendapudi and other school officials.

ADF said the university hired Allan M. Josephson in 2003 to be the chief of the then-struggling Division of Child and Adolescent Psychiatry and Psychology.

"Since then, he turned the division around, building a program that now has a national reputation. In the fall of 2017, Josephson participated in a panel discussion at The Heritage Foundation discussing treatment approaches for youth experiencing gender dysphoria. His remarks angered a few of his colleagues, who then learned he had served as an expert witness addressing similar issues. They then demanded that the university take disciplinary action, and university officials responded by demoting him weeks later to the role of a junior faculty member."

Then he was fired.

"Universities are supposed to be a marketplace of ideas, but the University of Louisville is turning itself into an assembly line of one thought," said ADF Senior Counsel Travis Barham. "Dr. Josephson has had a long and distinguished career at the University of Louisville, leading and rebuilding its child psychiatry program. Public universities have no business demoting or firing professors simply because they hold a different view than their colleagues or the administration, but that's exactly what's happened here."

After being demoted he was given "assignments typically relegated to less experienced faculty and then last month, the school refused to renew his contract," ADF said. 03/28/19 https://www.wnd.com/2019/03/university-fires-professor-for-non-pc-opinion/#SwFS5uhyQssLiKK2.99
Males and females are different.
Biologically, men tend to have more facial hair, more muscles, wider shoulders, and thicker blood than women.
Women have less facial hair, larger breasts, wider hips,  and more watery blood than men.
And while there are various ones that do not wish to accept their biological sex, that does not change their genetics nor the facts of their birth.
27 So God created man in His own image; in the image of God He created him; male and female He created them. (Genesis 1:27)

1 This is the book of the genealogy of Adam. In the day that God created man, He made him in the likeness of God. 2 He created them male and female, and blessed them and called them Mankind in the day they were created. (Genesis 5:1-2)

4 And He answered and said to them, "Have you not read that He who made them at the beginning 'made them male and female, (Matthew 19:4)
And "cross-dressing" itself is condemned as an abomination in the Bible:
5 A woman shall not wear anything that pertains to a man, nor shall a man put on a woman's garment, for all who do so are an abomination to the Lord your God. (Deuteronomy 22:5)
The Apostle Paul wrote:
14 Does not even nature itself teach you that if a man has long hair, it is a dishonor to him?  (1 Corinthians 11:14)
Furthermore, nature itself makes many of the differences between males and females clear with not only genitalia and secondary sexual characteristics, but also reproduction.
By the way, here are quotes from a chapter of the Bible that various public officials do not wish to be quoted/taught:
20 For since the creation of the world His invisible attributes are clearly seen, being understood by the things that are made, even His eternal power and Godhead, so that they are without excuse, 21 because, although they knew God, they did not glorify Him as God, nor were thankful, but became futile in their thoughts, and their foolish hearts were darkened. 22 Professing to be wise, they became fools, 23 and changed the glory of the incorruptible God into an image made like corruptible man — and birds and four-footed animals and creeping things.

24 Therefore God also gave them up to uncleanness, in the lusts of their hearts, to dishonor their bodies among themselves, 25 who exchanged the truth of God for the lie, and worshiped and served the creature rather than the Creator, who is blessed forever. Amen.

26 For this reason God gave them up to vile passions. For even their women exchanged the natural use for what is against nature. 27 Likewise also the men, leaving the natural use of the woman, burned in their lust for one another, men with men committing what is shameful, and receiving in themselves the penalty of their error which was due.

28 And even as they did not like to retain God in their knowledge, God gave them over to a debased mind, to do those things which are not fitting; 29 being filled with all unrighteousness, sexual immorality, wickedness, covetousness, maliciousness; full of envy, murder, strife, deceit, evil-mindedness; they are whisperers, 30 backbiters, haters of God, violent, proud, boasters, inventors of evil things, disobedient to parents, 31 undiscerning, untrustworthy, unloving, unforgiving, unmerciful; 32 who, knowing the righteous judgment of God, that those who practice such things are deserving of death, not only do the same but also approve of those who practice them. (Romans 1:20-32)
As Christians we are not to accept the LGBTQ agenda.
We are getting closer to the end.
Some items of possibly related interest may include:
Canada in Prophecy: What Does Bible Prophecy, Catholic Prophecy, and other Predictions Suggest About the Future of Canada? There are prophecies that suggest involvement with Canada. And many are not positive about its future. A sermon of related interest is also available: Canada in Prophecy.
The Gospel of the Kingdom of God This free online pdf booklet has answers many questions people have about the Gospel of the Kingdom of God and explains why it is the solution to the issues the world is facing. Here are links to three related sermons: The World's False Gospel, The Gospel of the Kingdom: From the New and Old Testaments, and The Kingdom of God is the Solution.
Canadian censoring of the Bible In 2017, Lauri Skori of the Battle River School board told a religious school in Alberta, Canada that it could not teach/read certain portions of the Bible. In 2002, a court in Canada ruled against one who referred to certain scriptures that some homosexuals objected to. In 2017, there was "An Act to Amend the Canadian Human Rights Act and Criminal Code" related to those who wish to be considered transgendered. Government officials in Canada and elsewhere have been ruling against the Bible. Is any of this prophesied? Will this get worse? What was the prophet Amos inspired to write? This is a video.
Preparing for the 'Short Work' and The Famine of the Word What is the 'short work' of Romans 9:28? Who is preparing for it? Here is a link to a related video sermon titled: The Short Work.
Persecutions by Church and State This article documents some that have occurred against those associated with the COGs and some prophesied to occur. Will those with the cross be the persecutors or the persecuted–this article has the shocking answer. There is also a YouTube video sermon you can watch: The Coming Persecution of the Church. Here is information in the Spanish language: Persecuciones de la Iglesia y el Estado.
USA pushing gender confusion On May 13, 2016, the Obama Administration sent notices to school districts around the USA on how it wants them to deal with toilets, lockers, sports, and other issues of interest to the LGBT crowd. The Obama Administration has redefined the word 'sex' as written in the 1964 Civil Rights Act as expanded in 1972. Does the Bible teach transgenderism? Are accommodations for those considering themselves transgendered helpful or evil? What does the Bible teach about cross-dressing and other transgender issues? Does the Bible warn of terrible consequences for those who merely approve the LBGT agenda? This is a video.
Cross-dressing and other assaults against your children. What should you do? Is there an agenda to turn your children and/or grandchildren away from biblical morality and towards practices promoted by homosexuals? What does the Bible teach about cross-dressing? What should parents do? If there is an agenda, what has been going on? There are also two YouTube videos related to this, titled Transgender 'Woe to those who call evil good' and Cross dressing and Other Assaults Against Your Children.
Pornography: A scourge on society Is pornography harmless fun? Does the Bible teach anything about it? What are the views of some involved with it? A related sermons is titled: Pornography, False Comfort, and False Religion. Here a shorter YouTube video Pornography: Harmless Fun or a Scourge on Society?
The Bible Condemns Homosexuality "Same-sex marriage" for "gays" and lesbians is becoming more acceptable to many. What does the Bible teach about homosexuality? Can homosexuals change? A related video sermon is titled: What Does the Bible Really Teach about Homosexuality?
Making Your Marriage Work Marriage is not always easy, but it pictures a divine relationship. How can you make your marriage work? Here is a link to the video sermon: You Can Make YOUR Marriage Work.
Does God Have a 6,000 Year Plan? What Year Does the 6,000 Years End? Was a 6000 year time allowed for humans to rule followed by a literal thousand year reign of Christ on Earth taught by the early Christians? Does God have 7,000 year plan? What year may the six thousand years of human rule end? When will Jesus return? 2027 or 20xx? There is also a video titled 6000 Years: When will God's Kingdom Come? Here is a link to the article in Spanish: ¿Tiene Dios un plan de 6,000 años?
When Will the Great Tribulation Begin? 2019, 2020, or 2021? Can the Great Tribulation begin today? What happens before the Great Tribulation in the "beginning of sorrows"? What happens in the Great Tribulation and the Day of the Lord? Is this the time of the Gentiles? When is the earliest that the Great Tribulation can begin? What is the Day of the Lord? Who are the 144,000? Here is a version of the article in the Spanish language: ¿Puede comenzar la Gran Tribulación en 2018 o 2019? ¿Es el Tiempo de los Gentiles? You can also see the English language sermon videos: The Great Tribulation from the Mount of Olives and Can the Great Tribulation begin before 2020? A shorter and newer video is: Might the Great Tribulation start in 2019?
The Times of the Gentiles Has there been more than one time of the Gentiles? Are we in it now or in the time of Anglo-America? What will the final time of the Gentiles be like? A related sermon is available and is titled: The Times of the Gentiles.