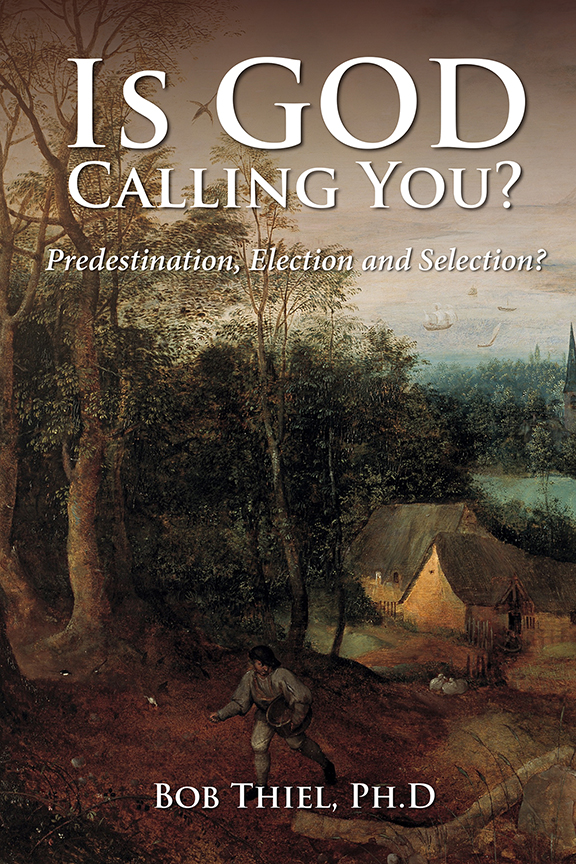 Is God calling you?
What is your destiny? Are you to rule the universe as a deified being with God? Might God's plan include YOU?
A Church of God doctrine that many Protestants seem to indicate labels a group as a "cult" is the teaching that Christians are to become deified. Or worded another way, Christians are to become God.
Although this belief is often considered to be "unorthodox" and outside of "mainstream Christianity," it probably should be pointed out that the Eastern Orthodox Church teaches this doctrine (and there are around 200-300 million of them), so the term "unorthodox" seems not to fit (the Catholics of Rome and certain others also teach versions of it).
The reality is that both the Bible and writings of early professors of Christ demonstrate that the idea that Jesus became human so that humans could become part of the family of God is not new nor "unorthodox." However, since most who claim to be Christian are not familiar with most of the early writings, they simply do not realize that deification is not an "unorthodox" view and it was held by many.
This brief article will attempt to provide documented proof that this deification is both biblical and historical and is the intended destiny for converted Christians (you can also watch the video titled What is Your Destiny?).
Does the Bible Teach That Humans Will Become Part of the Family of God?
Jesus taught deification:
34 Jesus answered them, "Is it not written in your law, 'I said, "You are gods" '? 35 If He called them gods, to whom the word of God came (and the Scripture cannot be broken), 36 do you say of Him whom the Father sanctified and sent into the world, 'You are blaspheming,' because I said, 'I am the Son of God'? (John 10:34-36, NKJV throughout except if otherwise noted).
And this was not only referring to His deification as He quoted from Psalm 82:6 which also is in the plural:
6 I said, "You are gods, And all of you are children of the Most High…" (Psalm 82:6).
God wants godly offspring, and that is why God made humans male and female and created marriage, as the Prophet Malachi was inspired to write:
14…she is your companion And your wife by covenant. 15 But did He not make them one, Having a remnant of the Spirit? And why one? He seeks godly offspring. (Malachi 2:14-15)
Paul also taught that we are God's offspring:
28 for in Him we live and move and have our being, as also some of your own poets have said, 'For we are also His offspring.' 29 Therefore, since we are the offspring of God, we ought not to think that the Divine Nature is like gold or silver or stone, something shaped by art and man's devising. (Acts 17:28-30)
Additionally, about real Christians, the Apostle Paul specifically taught "we have the mind of Christ" (1 Corinthians 2:16)–we do have that mind and strive to have more.
Paul wrote that Jesus was to be the firstborn of many brethren:
29 For whom He foreknew, He also predestined to be conformed to the image of His Son, that He might be the firstborn among many brethren (Romans 8:29).
Notice that there are to be MANY brethren (see also Universal Offer of Salvation: There Are Hundreds of Verses in the Bible Supporting the Doctrine of True Apocatastasis). The offer of salvation and deification are not going to be limited to just to a few (Luke 3:6; though most will not receive their opportunity in this age, cf. Matthew 7:13-14).
As God is our Father, we are to be "conformed to the image of His Son," Jesus is God, Jesus is our brother, are we not to be in the family of God and truly be deified?
Furthermore, the Bible teaches that "God is love" (1 John 4:8,16). Love is what life is all about (see also What is the Meaning of Life?).
Christians are to display the love of God towards their neighbor and strive to be perfect as God is perfect:
43 "You have heard that it was said, 'You shall love your neighbor and hate your enemy.' 44 But I say to you, love your enemies, bless those who curse you, do good to those who hate you, and pray for those who spitefully use you and persecute you, 45 that you may be sons of your Father in heaven; for He makes His sun rise on the evil and on the good, and sends rain on the just and on the unjust. 46 For if you love those who love you, what reward have you? Do not even the tax collectors do the same? 47 And if you greet your brethren only, what do you do more than others? Do not even the tax collectors do so? 48 Therefore you shall be perfect, just as your Father in heaven is perfect. (Matthew 5:43-48)
Christians are to live as God wants them to and to also have the love of God (see also Living as a Christian: How and Why? and here is a YouTube video related to that, also called: Living as a Christian: How and Why?).
God is also holy and His people are to be holy as well:
15 but as He who called you is holy, you also be holy in all your conduct, 16 because it is written, "Be holy, for I am holy." (1 Peter 1:15-16)
Notice, what happened to Jesus is supposed to happen to us:
20 But now Christ is risen from the dead, and has become the firstfruits of those who have fallen asleep. 21 For since by man came death, by Man also came the resurrection of the dead. 22 For as in Adam all die, even so in Christ all shall be made alive. 23 But each one in his own order: Christ the firstfruits, afterward those who are Christ's at His coming (1 Corinthians 15:20-23).

18 Of His own will He brought us forth by the word of truth, that we might be a kind of firstfruits of His creatures (James 1:18).

4 These were redeemed from among men, being firstfruits to God and to the Lamb (Revelation 14:4).

16 For if the firstfruit is holy, the lump is also holy; and if the root is holy, so are the branches (Romans 11:16).
Christians are to be firstfruits like Christ. As a firstfruit, Christ is divine.
Notice something Jesus prayed:
10 And all Mine are Yours, and Yours are Mine, and I am glorified in them. 11 Now I am no longer in the world, but these are in the world, and I come to You. Holy Father, keep through Your name those whom You have given Me, that they may be one as We are. (John 17:10-11)
Since both the Father and Son are divine beings, Jesus prayed for His followers to be one as He and the Father are–which means part of the God family. Lest anyone wish to interpret the above scripture to mean something else, Jesus continued His prayer and also prayed the following:
20 "I do not pray for these alone, but also for those who will believe in Me through their word; 21 that they all may be one, as You, Father, are in Me, and I in You; that they also may be one in Us, that the world may believe that You sent Me. 22 And the glory which You gave Me I have given them, that they may be one just as We are one: 23 I in them, and You in Me; that they may be made perfect in one, and that the world may know that You have sent Me, and have loved them as You have loved Me. 24 "Father, I desire that they also whom You gave Me may be with Me where I am, that they may behold My glory which You have given Me; for You loved Me before the foundation of the world. 25 O righteous Father! The world has not known You, but I have known You; and these have known that You sent Me. 26 And I have declared to them Your name, and will declare it, that the love with which You loved Me may be in them, and I in them." (John 17:20-26)
Jesus prayed that His followers would become one in the same way He and His Father are one. And they are one divine family.
Furthermore, notice that the Bible does teach that there is a whole family which is named after God the Father, and that we are to know the love of Christ so that we can truly have the fullness of God:
14 For this reason I bow my knees to the Father of our Lord Jesus Christ, 15 from whom the whole family in heaven and earth is named, 16 that He would grant you, according to the riches of His glory, to be strengthened with might through His Spirit in the inner man, 17 that Christ may dwell in your hearts through faith; that you, being rooted and grounded in love, 18 may be able to comprehend with all the saints what is the width and length and depth and height — 19 to know the love of Christ which passes knowledge; that you may be filled with all the fullness of God. (Ephesians 3:14-19).
If one is filled with "all the fullness of God" does not that suggest that they will also be God as part of the Family of God?
The Apostle Paul also taught:
16 The Spirit itself beareth witness with our spirit, that we are the children of God: 17 And if children, then heirs; heirs of God, and joint-heirs with Christ; if so be that we suffer with him, that we may be also glorified together (Romans 8:16-17, KJV).

17 Now the Lord is the Spirit; and where the Spirit of the Lord is, there is liberty. 18 But we all, with unveiled face, beholding as in a mirror the glory of the Lord, are being transformed into the same image from glory to glory, just as by the Spirit of the Lord. (2 Corinthians 3:17-18)

18 'I will be a Father to you, And you shall be My sons and daughters, Says the Lord Almighty." (2 Corinthians 6:18)

Do all things without complaining and disputing, that you may become blameless and harmless, children of God without fault in the midst of a crooked and perverse generation, among whom you shine as lights in the world (Philippians 2:14-15).
Notice that "the children of God" are to be "glorified together" with Christ as "joint-heirs" and are to be transformed into the same image as God. And God will be a Father to His sons and daughters.
The Apostle John taught:
12 But as many as received Him, to them He gave the right to become children of God, to those who believe in His name (John 1:12).

1 Behold what manner of love the Father has bestowed on us, that we should be called children of God! 2 Therefore the world does not know us, because it did not know Him. Beloved, now we are children of God (1 John 3:1-2a).
The children of people are people, the children of cows are cows. What are the children of God?
The Apostle Peter taught deification:
3 His divine power has given to us all things that pertain to life and godliness, through the knowledge of Him who called us by glory and virtue, 4 by which have been given to us exceedingly great and precious promises, that through these you may be partakers of the divine nature (2 Peter 1:3-4).
Are not those that are "partakers of the divine nature" somehow deified? And fully partaking of this nature does not happen until after the resurrection (cf. 1 Corinthians 15:50-53).
Ruling the Universe is Part of the Your Destiny
If you respond properly to God (either in this age, or if applicable, the age to come), then ruling the creation, the universe is part of your destiny. Notice:
21…the creation itself also will be delivered from the bondage of corruption into the glorious liberty of the children of God. 22 For we know that the whole creation groans and labors with birth pangs together until now. (Romans 8:21-22)
As joint heirs with Christ, resurrected converted humans are to rule the universe:
5 For He has not put the world to come, of which we speak, in subjection to angels. 6 But one testified in a certain place, saying:

"What is man that You are mindful of him, Or the son of man that You take care of him? 7 You have made him a little lower than the angels; You have crowned him with glory and honor, And set him over the works of Your hands. 8 You have put all things in subjection under his feet."

For in that He put all in subjection under him, He left nothing that is not put under him. But now we do not yet see all things put under him. 9 But we see Jesus, who was made a little lower than the angels, for the suffering of death crowned with glory and honor, that He, by the grace of God, might taste death for everyone.

10 For it was fitting for Him, for whom are all things and by whom are all things, in bringing many sons to glory, to make the captain of their salvation perfect through sufferings. 11 For both He who sanctifies and those who are being sanctified are all of one, for which reason He is not ashamed to call them brethren, 12 saying:

"I will declare Your name to My brethren;In the midst of the assembly I will sing praise to You."

13 And again:

"I will put My trust in Him."

And again:

"Here am I and the children whom God has given Me."

14 Inasmuch then as the children have partaken of flesh and blood, He Himself likewise shared in the same, that through death He might destroy him who had the power of death, that is, the devil, 15 and release those who through fear of death were all their lifetime subject to bondage. 16 For indeed He does not give aid to angels, but He does give aid to the seed of Abraham. 17 Therefore, in all things He had to be made like His brethren, that He might be a merciful and faithful High Priest in things pertaining to God, to make propitiation for the sins of the people. 18 For in that He Himself has suffered, being tempted, He is able to aid those who are tempted.

3:1 Therefore, holy brethren, partakers of the heavenly calling, consider the Apostle and High Priest of our confession, Christ Jesus, 2 who was faithful to Him who appointed Him, as Moses also was faithful in all His house. 3 For this One has been counted worthy of more glory than Moses, inasmuch as He who built the house has more honor than the house. 4 For every house is built by someone, but He who built all things is God. 5 And Moses indeed was faithful in all His house as a servant, for a testimony of those things which would be spoken afterward, 6 but Christ as a Son over His own house, whose house we are if we hold fast the confidence and the rejoicing of the hope firm to the end. (Hebrews 2:5-3:6)
Ruling the universe is part of the destiny that God has in store for the vast bulk of humanity.
Deification and Human Destiny
The Bible makes it clear that God's plan included making humans in the image of God and that ultimately the universe would be put under the control of deified humans. And nearly all humans who lived will ultimately be converted after they have been truly offered salvation (see Universal Offer of Salvation: There Are Hundreds of Verses in the Bible Supporting the Doctrine of True Apocatastasis). Deification and ruling the universe will be the destiny of the bulk of humanity.
But it needs to be pointed out that just as the Son is subject to the Father, Christians will not be above either the Father or the Son. The Father is greater than the Son (John 14:28) and both will always be greater than spirit-born Christians. Jesus also is King of Kings (Revelation 19:16) and High Priest (Hebrews 6:20), thus He will always be above deified humans.
Also, while God is eternal (Deuteronomy 33:27), all humans have had a beginning and thus will always have been around for a finite time. Thus, deification does not mean that Christians will be truly equal to God, but will be His true sons and daughters (without gender issues).
The Bible teaches deification from Genesis through Revelation if one will simply believe what the Bible is actually teaching. And those who professed Christ in the early centuries after His resurrection also taught that. As have certain others since.
And the Continuing Church of God teaches that today. The view that Jesus became human so that humans could be in the family of God and rule in the Kingdom of God is not a cultist view, but is a biblical and historical one.
You may be thinking, "well I have heard some of this before from some religion," what is MY purpose? Who am I? Why me?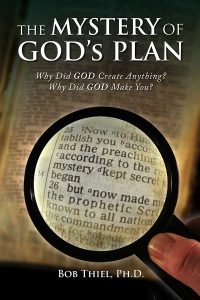 YOU are unique. You are one who can give love in a unique way. Ultimately God has special plans for YOU personally. YOU are not the same as everyone else–YOU can be a deified being that has unique insights and abilities.
God made YOU so that YOU can help make eternity better for everyone who will ultimately turn to God–as well as for yourself!
The Bible makes it clear that we are not all the same and are not to contribute the same way, and it uses the analogy of the body in 1 Corinthians 12:12-23 to do so:
For as the body is one and has many members, but all the members of that one body, being many, are one body, so also is Christ. For by one Spirit we were all baptized into one body–whether Jews or Greeks, whether slaves or free–and have all been made to drink into one Spirit. For in fact the body is not one member but many. If the foot should say, "Because I am not a hand, I am not of the body," is it therefore not of the body? And if the ear should say, "Because I am not an eye, I am not of the body," is it therefore not of the body? If the whole body were an eye, where would be the hearing? If the whole were hearing, where would be the smelling? But now God has set the members, each one of them, in the body just as He pleased. And if they were all one member, where would the body be? But now indeed there are many members, yet one body. And the eye cannot say to the hand, "I have no need of you"; nor again the head to the feet, "I have no need of you." No, much rather, those members of the body which seem to be weaker are necessary.
Yes, YOU, whether strong or weak, are necessary. God's plan includes a plan for YOU! Yes, you. This point is also referred to in Ephesians by the Apostle Paul, and involves love:
15 but, speaking the truth in love, may grow up in all things into Him who is the head–Christ– 16 from whom the whole body, joined and knit together by what every joint supplies, according to the effective working by which every part does its share, causes growth of the body for the edifying of itself in love (Ephesians 4:15-16).
Yes, YOU have a part to do! You are important even if you are not sure what your part is–God's word says it is!
Some items of possibly related interest may include:
The MYSTERY of GOD's PLAN: Why Did God Create Anything? Why Did God Make You? This free online book helps answers some of the biggest questions that human have, including the biblical meaning of life. Here is a link to three related sermons: Mysteries of God's Plan, Mysteries of Truth, Sin, Rest, Suffering, and God's Plan, and The Mystery of YOU.
What is Your Destiny? Deification? Did the Early Church Teach That Christians Would Become God? What is your ultimate destiny? What does the Bible teach? Is deification only a weird or cultic idea? What did early and later Christians teach? Are you to rule the universe? Here is a link to the video sermon What is Your Destiny?
Overcoming Sin What is sin? How are Christians suppose to overcome it? There is also a YouTube video titled How to Overcome Sin.
s God Calling You? This booklet discusses topics including calling, election, and selection. If God is calling you, how will you respond? Here is a link to a related sermon: Could God be Calling You? A short animation is also available: Is God Calling You?
I have made the decision to follow God. Now what? Have you proven all things? Will you hold fast to that which is good? This article will help you do so. Here is a link to a related video: You Want to Follow God? Then Prove the Truth!
What is the Unpardonable Sin? What is it? Can you repent of it? Do you know what it is and how to avoid it? Here is a link to a related sermon video The Unpardonable Sin and the Prodigal Son. Here is a link to a shorter video The 'Unpardonable Sin' and 'Climate Change'?
When You Sin: Do You Really Repent? This is an article by Charles F. Hunting. A related sermon is Confess to God and truly repent.
History of Auricular Confession and the 'Sacrament of Confession' Did early Christians confess their sins to priests?
Universal OFFER of Salvation, Apokatastasis: Can God save the lost in an age to come? Hundreds of scriptures reveal God's plan of salvation Will all get a fair chance at salvation? This free book is packed with scriptures showing that God does intend to offer salvation to all who ever lived–the elect in this age, and the rest in the age to come. Here is a link to a related sermon series: Universal Offer of Salvation 1: Apocatastasis, Universal Offer of Salvation 2: Jesus Desires All to be Saved, Mysteries of the Great White Throne Judgment (Universal Offer of Salvation part 3), Is God Fair, Will God Pardon the Ignorant?, Can God Save Your Relatives?, Babies, Limbo, Purgatory and God's Plan, and 'By the Mouth of All His Holy Prophets'.
Christians: Ambassadors for the Kingdom of God, Biblical instructions on living as a Christian This is a scripture-filled booklet for those wishing to live as a real Christian. A related sermon is also available: Christians are Ambassadors for the Kingdom of God.
Living as a Christian: How and Why? In what ways do Christians live differently than others. What about praying, fasting, tithing, holy days, and the world? There is also a YouTube video related to that also called: Living as a Christian: How and Why?
What is the Meaning of Life? Who does God say is happy? What is your ultimate destiny? Do you really know? Does God actually have a plan for YOU personally? There is also a video titled What is the meaning of your life?
Christians are to Rule Are Christians really to rule? If so, how will that turn out? A related sermon is titled A sermon of related interest is titled Are Christians really supposed to rule?
The History of Early Christianity Are you aware that what most people believe is not what truly happened to the true Christian church? Do you know where the early church was based? Do you know what were the doctrines of the early church? Is your faith really based upon the truth or compromise?