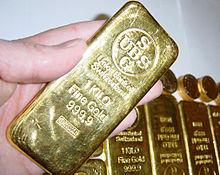 Here is the latest commentary from the Living Church of God:
By Charles Knowlton | Saturday, July 07, 2012

When I was a youngster, we lived close to a blacksmith's shop. The smith was a man trained to take a piece of metal, heat it, beat it and cool it–thereby producing needed and useful articles. His tools were simple, his strength was great and his eye was keen. The blacksmith's implements were few: a hammer, anvil and forge. His forge was used to produce heat; his anvil was a large piece of solid metal to pound on with the hammer. He performed a vital service for the local community, and what he taught us remains relevant today.

The process of making good metal products is much the same as the process to make good character. One is a physical process and one is a spiritual process. The "materials" being fashioned are different, but the process is very similar. Blacksmithing makes a perfect biblical analogy.

The Apostle Paul told Christians in Corinth: "Now if anyone builds on this foundation with gold, silver, precious stones, wood, hay, straw, each one's work will become manifest; for the Day will declare it, because it will be revealed by fire; and the fire shall test every one's work of what sort it is" (1 Corinthians 3:12-13).

The foundation being described here is character, and the materials Paul mentions portray qualities ranging from the best to the poorest. Good character, like gold, can be tried, but it will remain pure and untarnished. Poor character, however, like straw, will not stand the heat.

Hardships like illness, death, job losses, family problems and persecutions can be "fiery trials" that test our character (1 Peter 4:12-13). How we behave under the heat and pressure of our trials determines our character. To build character acceptable to God, we must be tested and tried. Consider the biblical account of Job, a wealthy man who was a good father and acknowledged God, but who in his self-righteousness took pride in his accomplishments.  God gave Satan permission to strip Job of his earthly possessions (Job 1:12), and later to afflict him with physical disease and other suffering.

Job needed to learn a lesson, and by the end of the book that bears his name, he had undergone a change in attitude: "I have heard of You by the hearing of the ear, but now my eye sees You" (Job 42:5). Job learned to take a more realistic and humble view of himself, and grew to trust God as he had not done before.

In our own ways, we all go through versions of Job's experience. As we do, God wants us to understand that our trials are opportunities to build holy and righteous character through the ways we respond.  No one is exempt; God even uses "fiery trials" to test the character and faith of His servants in dramatic ways. In the book of Revelation, the Apostle John presents the analogy of refined gold to admonish His servants who were "lukewarm" and who were not "on fire" for His Work: "I counsel you to buy from Me gold refined in the fire, that you may be rich; and white garments, that you may be clothed, that the shame of your nakedness may not be revealed; and anoint your eyes with eye salve, that you may see" (Revelation 3:18).

The blacksmith of bygone days forged tools that would endure. God uses a similar process to build character in His servants. The Bible describes the soon-coming Kingdom of God, in which today's Christians—having had their character refined through trials and tests throughout their lives—will rule under Jesus Christ as Spirit beings. This refinement will have brought about not just endurance, but also beauty: "For You, O God, have tested us; You have refined us as silver is refined…. You laid affliction on our backs…. we went through fire and through water; but You brought us out to rich fulfillment" (Psalm 66:8-12).

God is refining servants by teaching them His Way of life. Learn more by reading our booklets, Restoring Original Christianity and What Is a True Christian? You can read them online, download them, or order your own printed copies, absolutely free of charge.
This life sometimes seems overwhelmingly difficult, but God has a plan.  And a plan that will work and that includes YOU!
Some articles of possibly related interest may include:
What is the Meaning of Life? Who does God say is happy? What is your ultimate destiny? Do you really know? Does God actually have a plan for YOU personally?
The Plain Truth About Gold in Prophecy. How Should a Christian View Gold? What do economists and the Bible teach about gold? Gold and silver may drop in value. Inflation/deflation? What do Christians need to know about gold?
The Gospel of the Kingdom of God was the Emphasis of Jesus and the Early Church Did you know that? Do you even know what the gospel of the kingdom is all about?
Are You Saved? Do You Love Jesus? What is a True Christian? What is the Gospel? Evangelist Richard Ames answers those important questions.
True vs. False Conversion Are you really converted or willing to be? What is true conversion? What is false conversion? What are the dangers of false conversion? Evangelist Roderick Meredith provides information on those important questions.