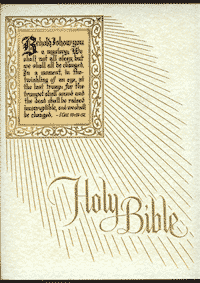 A reader sent me a rather bizarre news article and book excerpt:
Book review: 'The Lonely Polygamist,' by Brady Udall

The Dallas Morning News – May 9, 2010   excerpt…

The Lonely Polygamist is an absorbing, moving, entertaining novel that will transport the reader into Golden's chaotic world, making most other lives seem calm by comparison. Golden is exhausted. He spends weeknights in a trailer before rushing home to council meetings at the Living Church of God in Virgin [Valley], a polygamist enclave.

Excerpt from book…

"Unlike the valley's Mormons who peopled the towns along the river, the members of the Living Church of God, who mostly lived of farms and compounds at the eastern edge of valley, did not hold positions of power, sat on no boards or councils, had nothing but their little church on the hill and each other.  They were generally poor, hardscrabble, and suspicious of outsiders of any stripe-so suspicious there was wide consensus among them that Royal was a spy from the government, somebody sent by Hoover to take notes, write names, and call down an FBI raid that would send the men to prison and the women and children into the care of Social Services."

Page 163, The Lonely Polygamist, by Brady Udall

Hardcover: 602 pages, Publisher: W. W. Norton & Company; 1 edition (May 3, 2010)
For those unfamiliar with the Living Church of God that I (COGwriter) attend, let me make it perfectly clear that we do not endorse or condone polygamy.  Nor is there ANY connection between us and the group that apparently does.
In the Charlotte, North Carolina based Living Church of God, multiple marriage partners are not acceptable.  When Jesus taught the following, He made it clear that polygamy was not a for the New Testament church:
5 For this reason a man shall leave his father and mother and be joined to his wife, and the two shall become one flesh'?  6 So then, they are no longer two but one flesh. Therefore what God has joined together, let not man separate (Matthew 19:5-6).
The Apostle Paul also made it clear that church leaders were only to have ONE wife:
1 This is a faithful saying: If a man desires the position of a bishop, he desires a good work. 2 A bishop then must be blameless, the husband of one wife, temperate, sober-minded, of good behavior, hospitable, able to teach…

12 Let deacons be the husbands of one wife, ruling their children and their own houses well. (1 Timothy 3:1-2,12)

5 For this reason I left you in Crete, that you should set in order the things that are lacking, and appoint elders in every city as I commanded you —  6 if a man is blameless, the husband of one wife, having faithful children not accused of dissipation or insubordination. (Titus 1:5-6)
So, polygamy is not a New Testament endorsed concept, nor one endorsed by the Living Church of God that I am affiliated with.
For more on the Charlotte, North Carolina based Living Church of God, please see the following article:
There are Many COGs: Why Support the Living Church of God? This is an article for those who wish to more easily sort out the different COGs. It really should be a MUST READ for current and former WCG/GCI members or any interested in supporting the faithful church. It also explains a lot of what the COGs are all about.