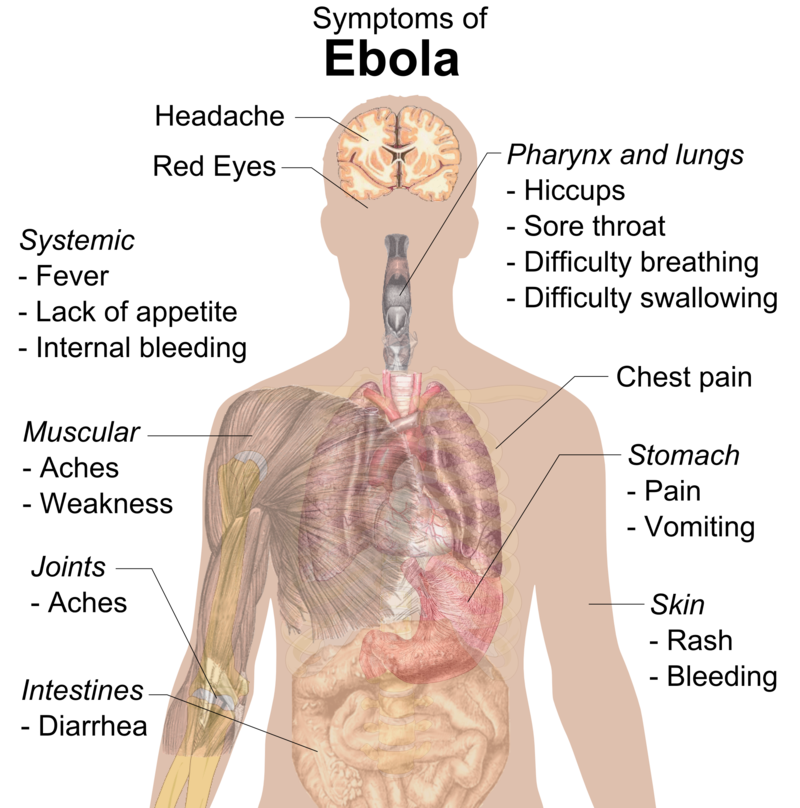 The President of the USA and the Secretary General of the United Nations both have pledged their respective organizations will lead the battle against the deadly Ebola virus is worse:
September 17, 2014

The United States is ready to take leadership for a global response to the deadly Ebola virus that is ravaging West Africa, President Barack Obama said Tuesday, as he announced plans to send thousands of U.S. troops to the region.  (Click here to read President Obama's remarks on Ebola)

"Faced with this outbreak, the world is looking to us, the United States, and it's a responsibility that we embrace, we are prepared to take leadership on this, to provide the type of capabilities that only America has and mobilize our resources in ways that only America can do," he said.

The initiative, announced by Obama at the U.S. Centers for Disease Control and Prevention in Atlanta, comes as the virus has infected more than 5,000 people in Guinea, Sierra Leone, Liberia, Nigeria and Senegal.  http://www.voanews.com/content/us-sending-troops-to-liberia-expanded-ebola-effort/2451118.html

September 17, 2014

U.N. Secretary-General Ban Ki-moon said the United Nations is "taking the lead" in efforts to combat the Ebola virus outbreak in West Africa.

He told reporters Tuesday that he and World Health Organization Director General Margaret Chan will outline an international plan on Thursday during an emergency meeting of the U.N. Security Council.

The council is due to vote the same day on a U.S.-drafted resolution calling on member states to quickly send aid, field hospitals and health workers to affected countries and lift travel restrictions to those areas.

Ban said the U.N. General Assembly will also hold a "high-level meeting" on the situation next week. He called the Ebola outbreak "an exponential crisis that demands an exceptional global response."

"Every day we delay, the cost and suffering will grow exponentially. We cannot allow bans on travel or transport to slow us down. We need isolation of people affected by Ebola — not of nations struggling to cope with it," said Ban.  http://www.voanews.com/content/ban-un-international-ebola-response/2452455.html
Barack Obama, personally, stated:
THE PRESIDENT:  Good afternoon, everybody.  Please be seated.  I want to thank Dr. Frieden and everybody here at the Centers for Disease Control and Prevention for welcoming me here today.  Tom and his team just gave me an update on the Ebola outbreak in West Africa, our efforts to help mobilize the international community to fight it, and the steps that we're taking to keep people here at home safe. …

Their work and our efforts across the government is an example of what happens when America leads in confronting some major global challenges.  Faced with this outbreak, the world is looking to us, the United States, and it's a responsibility that we embrace.  We're prepared to take leadership on this to provide the kinds of capabilities that only America has, and to mobilize the world in ways that only America can do.

Now, here's the hard truth:  In West Africa, Ebola is now an epidemic of the likes that we have not seen before.  It's spiraling out of control.  It is getting worse.  It's spreading faster and exponentially.  Today, thousands of people in West Africa are infected.  That number could rapidly grow to tens of thousands.  And if the outbreak is not stopped now, we could be looking at hundreds of thousands of people infected, with profound political and economic and security implications for all of us.  So this is an epidemic that is not just a threat to regional security — it's a potential threat to global security if these countries break down, if their economies break down, if people panic.  That has profound effects on all of us, even if we are not directly contracting the disease.  http://www.whitehouse.gov/the-press-office/2014/09/16/remarks-president-ebola-outbreak
A reader sent me a link to the following:
"Quite frankly, ladies and gentlemen, this health crisis we face is unparalleled in modern times," WHO assistant director-general Dr Bruce Aylward told reporters.

"The gravity of the situation is difficult to get across with just a few numbers." He said the number of infected and dead had doubled in the past fortnight.
There are risks from Ebola.
Here is some of what the World Health Organization reports about it:
1. What is Ebola virus disease?

Ebola virus disease (formerly known as Ebola haemorrhagic fever) is a severe, often fatal illness, with a death rate of up to 90%. The illness affects humans and nonhuman primates (monkeys, gorillas, and chimpanzees).

Ebola first appeared in 1976 in two simultaneous outbreaks, one in a village near the Ebola River in the Democratic Republic of Congo, and the other in a remote area of Sudan.

The origin of the virus is unknown but fruit bats (Pteropodidae) are considered the likely host of the Ebola virus, based on available evidence.

2. How do people become infected with the virus?

In the current outbreak in West Africa, the majority of cases in humans have occurred as a result of human-to-human transmission.

Infection occurs from direct contact through broken skin or mucous membranes with the blood, or other bodily fluids or secretions (stool, urine, saliva, semen) of infected people. Infection can also occur if broken skin or mucous membranes of a healthy person come into contact with environments that have become contaminated with an Ebola patient's infectious fluids such as soiled clothing, bed linen, or used needles.

More than 100 health-care workers have been exposed to the virus while caring for Ebola patients. This happens because they may not have been wearing personal protection equipment or were not properly applying infection prevention and control measures when caring for the patients. Health-care providers at all levels of the health system – hospitals, clinics, and health posts – should be briefed on the nature of the disease and how it is transmitted, and strictly follow recommended infection control precautions.

WHO does not advise families or communities to care for individuals who may present with symptoms of Ebola virus disease in their homes. Rather, seek treatment in a hospital or treatment centre staffed by doctors and nurses qualified and equipped to treat Ebola virus victims. If you do choose to care for your loved one at home, WHO strongly advises you to notify your local public health authority and receive appropriate training, equipment (gloves and personal protective equipment [PPE]) for treatment, instructions on proper removal and disposal of PPE, and information on how to prevent further infection and transmission of the disease to yourself, other family members, or the community.

Additional transmission has occurred in communities during funerals and burial rituals. Burial ceremonies in which mourners have direct contact with the body of the deceased person have played a role in the transmission of Ebola. Persons who have died of Ebola must be handled using strong protective clothing and gloves and must be buried immediately. WHO advises that the deceased be handled and buried by trained case management professionals, who are equipped to properly bury the dead.

People are infectious as long as their blood and secretions contain the virus. For this reason, infected patients receive close monitoring from medical professionals and receive laboratory tests to ensure the virus is no longer circulating in their systems before they return home. When the medical professionals determine it is okay for the patient to return home, they are no longer infectious and cannot infect anyone else in their communities. Men who have recovered from the illness can still spread the virus to their partner through their semen for up to 7 weeks after recovery. For this reason, it is important for men to avoid sexual intercourse for at least 7 weeks after recovery or to wear condoms if having sexual intercourse during 7 weeks after recovery.

Generally, a person must come into contact with an animal that has Ebola and it can then spread within the community from human to human.

3. Who is most at risk?

During an outbreak, those at higher risk of infection are:

health workers;
family members or others in close contact with infected people;
mourners who have direct contact with the bodies of the deceased as part of burial ceremonies.

More research is needed to understand if some groups, such as immuno-compromised people or those with other underlying health conditions, are more susceptible than others to contracting the virus.

Exposure to the virus can be controlled through the use of protective measures in clinics and hospitals, at community gatherings, or at home.  http://www.who.int/csr/disease/ebola/faq-ebola/en/
The USA and the rest of the West are not immune to it.
The Bible warns of pestilences and other problems. Nearly 2000 years ago, Jesus taught:
7…And there will be famines, pestilences, and earthquakes in various places. 8 All these are the beginning of sorrows. (Matthew 24:7-8)
Pestilences will get worse in time and more will die in the future with the ride of the fourth horseman of the Apocalypse:
7 When He opened the fourth seal, I heard the voice of the fourth living creature saying, "Come and see." 8 So I looked, and behold, a pale horse. And the name of him who sat on it was Death, and Hades followed with him. And power was given to them over a fourth of the earth, to kill with sword, with hunger, with death, and by the beasts of the earth. (Revelation 6:7-8)
Many believe that infectious diseases and possibly bugs are part of the "beasts of the earth" that are prophesied to kill a significant portion of humankind in Revelation 6:7-8, especially in the light of what Jesus taught in Matthew 24:7-8.
Ebola is one of many pestilential threats. And it is one that has been killing thousands already.  However, because we have not had massive famines yet, the time for the fourth horseman to start his final ride does not seemed to have started yet.
That being said, my prayers are with those in Africa and elsewhere who are affected with Ebola.
Some items of possibly related interest may include:
Fourth Horseman of the Apocalypse What is the pale horse of death and pestilences? What will it bring and when? Spanish: El cuarto jinete de Apocalipsis, el caballo pálido de muerte y pestilencia.
Four Horsemen of the Apocalypse What do each of the four horseman of the Apocalypse represent? Have they began their ride? Did Jesus discuss the any of this? Might their rides coincide with the "beginning of sorrows? Do they start their ride prior to the Great Tribulation? Did Nostradamus or any other 'private prophets' write predictions that may mislead people so that they may not understand the truth of one or more of the four horseman? There is also a related YouTube video titled The Four Horsemen of the Apocalypse.
The New Testament Church and Unclean Meats Are foods considered to have been unclean in the Old Testament considered to be food in the New Testament? This article discusses this from the perspective of the New Testament. It also has a list of clean and unclean animals and tells of infections like Ebola being spread by eating bats. It also answers the question, is pork healthy or is pork dangerous? There is also a sermon-length video on this: Christians and Unclean Meats.
When Will the Great Tribulation Begin? 2014, 2015, or 2016? Can the Great Tribulation begin today? What happens before the Great Tribulation in the "beginning of sorrows"? What happens in the Great Tribulation and the Day of the Lord? Is this the time of the Gentiles? When is the earliest that the Great Tribulation can begin? What is the Day of the Lord? Who are the 144,000? Here is a version of the article in the Spanish language: ¿Puede comenzar la Gran Tribulación en 2013 o 2014? ¿Es el Tiempo de los Gentiles? You can also see the English language sermon video: The Great Tribulation from the Mount of Olives.
Africa: Its Biblical Past and Prophesied Future What does the Bible teach about Africa and its future? Did the early Church reach Africa? Will God call all the Africans?
United Nations: Humankind's Last Hope or New World Order? Is the UN the last hope for humanity? Or might its goals end up with sinister results? A related video would be United Nations and Vatican Are Planning the New World Order.
Barack Obama, Prophecy, and the Destruction of the United States-Second Edition for Second Obama Term This is a 160 page book for people truly interested in prophecies related to Barack Obama and the United States, including learning about many that have already been fulfilled (which the book documents in detail) and those that will be fulfilled in the future. It also has a chapter about a Republican choice. This book is available to order at www.barackobamaprophecy.com. The physical book can also be purchased at Amazon from the following link: Barack Obama, Prophecy, and the Destruction of the United States: Is Barack Obama Fulfilling Biblical, Islamic Catholic, Kenyan, and other America-Related Prophecies? What About Republican Leaders? Second Edition for Second Obama Term.
Barack Obama, Prophecy, and the Destruction of the United States-Second Term-Amazon Kindle edition. This electronic version is available for only US$2.99. And you do not need an actual Kindle device to read it. Why? Amazon will allow you to download it to almost any device: Please click HERE to download one of Amazon s Free Reader Apps. After you go to for your free Kindle reader and then go to Barack Obama, Prophecy, and the Destruction of the United States-Second Term-Amazon Kindle edition.