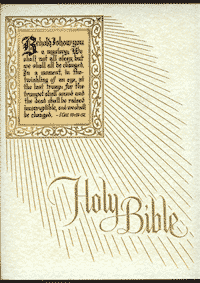 Another archaeological find supports scripture:
Philistine Temple Ruins Uncovered in Goliath's Hometown

Israel National News – July 29, 2010

Bar Ilan University archaeologists have uncovered the ruins of a Philistine temple in the ancient city of Gath, home of the Biblical Goliath, buried in one of the largest tels (ancient ruin mounds) in Israel.

The temple and a number of ritual items dating back to the 10th century BCE were discovered at Tel Tsafit (Tell es-Safit/Gath) by Professor Aren Maeir of BIU's Martin (Szusz) Department of Land of Israel Studies and Archaeology and his international team…

"Interestingly, the architectural design of this temple, with its two central pillars, is reminiscent of the architectural image that is described in the well-known Biblical story of Samson and the Philistines," Maeir said. He added that the discovery could indicate that the story of Samson reflects a type of temple that was in use in Philistia at the time.

He also said that his team had found impressive evidence of an earthquake in the 8th century BCE, reminiscent of the earthquake mentioned in the Book of Amos 1:1…

In addition, Maeir said, the summer's excavations have uncovered further evidence of the destruction of the city by Hazael, King of Aram Damascus, around 830 BCE, as mentioned in Kings II 12:18…http://www.israelnationalnews.com/News/News.aspx/138843
Of course, for those of us who believe the Bible, no further proof is needed.  But for some who have heard statements from pseudo-archaeologists that deny the biblical accounts, it may be helpful for them to realize that as time goes on, more and more archaeological evidence surfaces that supports the Bible.
And apparently Aren Maeir's group has found a fair amount recently.  The mention of the similarity of this recent find to the temple that Sampson destroyed was interesting as it is one additional way to partially verify the biblical account.
Some items of possibly related interest may include:
The Bible: Fact or Fiction? This is a booklet written by Douglas Winnail that answers if the Bible is just a collection of myths and legends or the inspired word of God.
Read the Bible Christians should read and study the Bible. This article gives some rationale for regular bible reading.
What is the Appropriate Form of Biblical Interpretation? Should the Bible be literally understood? What do the writings of the Bible, Origen, Herbert W. Armstrong, and Augustine show?
Bible and Historical Resources on the Internet Electronic bibles, Two Babylons, early Christian literature, photos, and even links to old Herbert W. Armstrong materials.