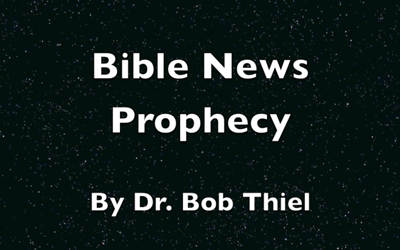 The Continuing Church of God is pleased to announce our latest video on our Bible New Prophecy YouTube channel:
ago
The World Council of Churches (WCC) announced that launched an Ecumenical Peace Advocacy Network to build a just and sustainable peace, engaging churches, ecumenical organizations and civil society. The WCC claims to have over 300 member churches representing 500 million people. The Church of Rome is an official observer, but not a member. The WCC also has ties with the United Nations. Will the WCC plan bring real peace? Will a false and temporal peace be attained? When does the Bible teach that true unity will take place? Does it warn about a Babylonian unity that Jesus will destroy?
NOTE: The NJB verses for Zechariah 2:10-16 cited in the video are shown as Zechariah 2:6-13 in the NKJV/KJV.
A written article of related interest is titled: World Council of Churches launches global peace network with UN interest.