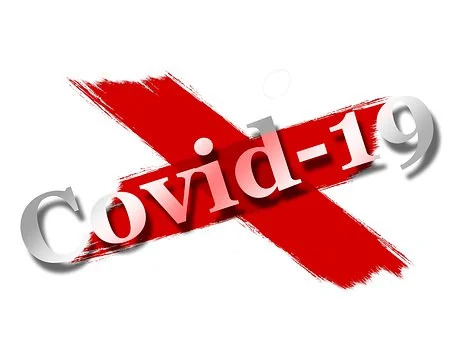 (Photo by Pixabay)
COVID-19 cases appear to be dropping:
'Cautiously optimistic.' Drop in COVID cases, hospital patients in Mecklenburg

February 10, 2021

The average number of coronavirus patients hospitalized dropped to 306 in the past week —the lowest volume Mecklenburg County has seen in almost two months.

Dr. David Priest, Novant Health infectious diseases specialist, said Tuesday hospitalizations are expected to keep dropping over the next two weeks. At that point, he said, Novant's internal modeling suggests the demand on hospitals could fall to a similar point seen in July … https://www.charlotteobserver.com/news/coronavirus/article249119515.html#storylink=cpy

PREPARE: COVID-19 CASES ARE DROPPING DRAMATICALLY

February 10, 2021

New cases of COVID-19 nationally are dropping and quickly. In order to keep this scam going, the ruling class will either have to invent a new enemy to panic the public or enhance the danger of the one they've already created.

The biggest concern when cases go down is what the rulers will do to us next in order to push their agenda.

More COIVD-19 Vax Deaths: Think They'll Blame This On COVID-21?

Just under 87,000 cases were recorded in the U.S. on Feb. 7. The last time John Hopkins recorded less than 100,000 daily cases was on Nov. 2.

TRUTH LIVES on at https://sgtreport.tv/

Deaths are also down, according to data kept by The New York Times. It recorded 1,301 deaths on Sunday, compared to 4,101 deaths on Jan. 27 and 4,406 on Jan. 12.  –The Hill

According to the Centers for Disease Control and Prevention (CDC), the U.S. has administered over 41 million doses of the vaccine with more than 9 million people receiving both doses of the vaccines.

There will likely be an excuse to panic the public further. https://www.sgtreport.com/2021/02/prepare-covid-19-cases-are-dropping-dramatically/

US COVID hospitalizations, new cases drop to lowest in months

February 9, 2021

The number of those hospitalized with COVID-19 in the U.S. dropped to its lowest level in nearly three months Tuesday. The U.S. also recorded its first two consecutive days of less than 100,000 new cases since the end of October. But despite that good news, health experts remain concerned more contagious variants of the virus may reverse the trend as Americans await their chance at a vaccine. https://www.king5.com/article/news/health/coronavirus/covid-hospitalizations-down/507-5063ff8f-a346-4d90-850d-f0f6f4ff10f9
The drop is in cases is not surprising.
A couple of week ago, LifeSite News reported:
One hour after Biden inaugurated, WHO changes COVID testing criteria

January 22, 2021

January 22, 2021 (LifeSiteNews) — In what some have suggested is politicized timing, the World Health Organization on Wednesday changed the protocol for COVID-19 tests, which will result in large reductions in the numbers of positive cases. The body took this action just one hour after Joe Biden was sworn in as president of the United States.

On Wednesday, the World Health Organization (WHO) issued guidance regarding the polymerase chain reaction (PCR) test, which is being widely used across the globe in order to detect cases of COVID-19. In a short information notice, the WHO referred back to an instruction booklet for COVID testing, released in September 2020, noting that "careful interpretation of weak positive results is needed."

The guidance warned against diagnosing someone as having the virus just because he tests positive if he does not present with symptoms of COVID-19. It also warned about the high risk of false positives: "The cycle threshold (Ct) needed to detect virus is inversely proportional to the patient's viral load. Where test results do not correspond with the clinical presentation, a new specimen should be taken and retested using the same or different NAT technology."

"As disease prevalence decreases, the risk of false positive increases. The probability that a person who has a positive result (SARS-CoV-2 detected) is truly infected with SARS-CoV-2 decreases as prevalence decreases, irrespective of the claimed specificity," the WHO continued.

An even more surprising admission followed: the document described PCR tests merely as an "aid for diagnosis" and did not place any greater weight upon the results of PCR tests. "Most PCR assays are indicated as an aid for diagnosis, therefore, health care providers must consider any result in combination with timing of sampling, specimen type, assay specifics, clinical observations, patient history, confirmed status of any contacts, and epidemiological information." …

Politicized timing?

A number of commentators have pointed to the politicized timing of the WHO's news, noting that the new instructions, which could lead to a decrease in reported COVID cases, came only "one hour" after Joe Biden was sworn in as president. They suggest that Biden could reap the profits of the re-classification of COVID case numbers.

Independent journalist Patrick Henningsen commented on the timing: "Proof of a 'pandemic' scam in 2020: the day #Biden is sworn in, WHO magically order #COVID testing laboratories to reduce their #PCR CT cycle threshold – which will automatically slash phony 'cases' & 'deaths with COVID'. #BillGates-funded WHO fraud.." https://www.lifesitenews.com/news/one-hour-after-biden-inaugurated-who-changes-covid-testing-criteria?utm_source=top_news&utm_campaign=standard
That was not a surprise for a couple of reasons. One is that I have been telling people I speak with for months that shortly after Donald Trump was out of office, COVID-19 would be considered to be "better" handled and that the Biden-Harris Administration would be given credit.
Anyway, another is that the problem with false positives with the PCR test have long been known. This may help explain why at least one report I saw pointed to 80% of those who were diagnosed with some version of COVID-19 having no symptoms.
Much associated with COVID-19 has been misinformation. Much of the information has been political.
While many claim that their decisions are based on science, political considerations have often overridden science and truth.
The Apostle Paul warned Timothy:
20 O Timothy, keep that which is committed to thy trust, avoiding profane and vain babblings, and oppositions of science falsely so called: (1 Timothy 6:20, KJV)
When they officially move to change the criteria, that is a reason to question what was, and now will be, called science related to COVID-19.
Furthermore, it has been claimed that "a new peer reviewed study has been released that finds the CDC numbers to be so wildly unsupported as to be pure propaganda that is based on wholly unscientific practices that were needlessly created on-the-spot" (https://www.thegatewaypundit.com/2021/02/cdc-exposed-inflated-covid-deaths-1600-throughout-election-violated-multiple-federal-laws-peer-reviewed-study-finds-state-local-governments-must-act/).
That being said, notice also the following from Michael Snyder:
Dangerous New Pestilences Are Breaking Out All Over The Globe

Did you hear about the outbreak of the new "mystery disease" in Tanzania? What about the alarming new outbreak in Congo? New developments in South Africa are making headlines all over the globe as well. Despite all of our advanced technology, humanity remains extremely vulnerable to outbreaks of disease, and many believe that the COVID pandemic is just the beginning. …

The good news is that it is not easy to transmit Ebola from one person to another.

But of course Ebola could mutate at any time.

Speaking of mutations, the number of cases of "SUPER COVID" in the United States appears "to be doubling about every 10 days"…

Cases of the 'super COVID' variant that originated in the UK are spreading rapidly across the United States, a new study claims.

Researchers estimate that the variant, known as B 1.1.7., is between 35 percent and 45 percent more transmissible than strains seen earlier on in the pandemic.

Because of its more contagious nature, infections of the variant in the U.S. appear to be doubling about every 10 days. …

Of even greater concern is the COVID variant that has emerged out of South Africa.  At the moment, confirmed cases of that variant have been identified in three different states…

The South Africa coronavirus variant has been identified in Virginia, the third state to report a B.1.351 variant case, according to Feb. 7 data from the CDC. Maryland and South Carolina have also reported cases of the variant, bringing the nation's total to six known cases.

One of the reasons why the South African variant is causing so much concern is because vaccines appear to be of little use against it. …

Thomas Frieden, the former director of the CDC, says that "we need to come to the acceptance phase that our lives are not going to be the same"…

The ease with which the coronavirus spreads, the emergence of new strains and poor access to vaccines in large parts of the world mean Covid-19 could shift from a pandemic disease to an endemic one, implying lasting modifications to personal and societal behavior, epidemiologists say.

"Going through the five phases of grief, we need to come to the acceptance phase that our lives are not going to be the same," said Thomas Frieden, former director of the U.S. Centers for Disease Control and Prevention. "I don't think the world has really absorbed the fact that these are long-term changes."

But what Frieden and other experts don't seem to realize is that this COVID pandemic is not a worst case scenario.

Pandemics that are far, far worse are inevitably coming, and they will wipe out tens of millions of people.

We have now entered an era of deadly pandemics, and society is going to be completely turned upside down as a result. 02/08/21 http://endoftheamericandream.com/dangerous-new-pestilences-are-breaking-out-all-over-the-globe/
As regular readers of this COGwriter Church of God News page are aware, a much worse pandemic than COVID-19 is coming.
More deaths from pestilences are prophesied.
7 When He opened the fourth seal, I heard the voice of the fourth living creature saying, "Come and see." 8 So I looked, and behold, a pale horse. And the name of him who sat on it was Death, and Hades followed with him. And power was given to them over a fourth of the earth, to kill with sword, with hunger, with death, and by the beasts of the earth. (Revelation 6:7-8)
Notice that the "beasts of the earth" will be responsible for massive amounts of deaths related to the ride of the Fourth Horseman of the Apocalypse (here is a link to our sermon: Fourth Horseman, COVID, and the Rise of the Beast of Revelation).
And this looks to be not the claimed 2.34 million deaths blamed on COVID-19 nor the tens of millions than Michael Snyder referred to, but hundreds of millions and perhaps 1-2 billion (which is closer to a quarter of humans now on the planet).
Yes, worse pandemics than COVID-19 are coming.
Some items of possibly related interest may include:
COVID 19 is NOT the End, but could it be TEOTWAWKI? The novel coronavirus called COVID-19 is wreaking havoc around the world. Many states of the USA as well as countries in Europe are on lockdown with shelter in place /shelter in residence requirements. In France, a form is required when you are not at your house. In Spain, drones are being used to warn people who are outside to got back to their homes–does that bring up feelings of 'Big Brother'? Italy, France, and other areas are using police and/or military force to encourage people to stay inside. According to the Bible could this be the end? If not, what has to happen first? Have the second and third of the four horsemen of the Apocalypse started their ride? Could COVID-19 be the fourth horseman? Why or why not? Could we be seeing The End of the World as We Know It (TEOTWAWKI) like the R.E.M.'s 1987 single song discussed? Do Christians need to fear? What did Jesus teach? What did the Psalmist teach? This is a video. Here is a link to a version in the Spanish language: Corona 19 no es el final PERO es el TEOTWAWKI.
COVID-19 Leading to 666? The novel coronavirus of Wuhan, China fame, is now called COVID-19. It has also been called the 'Coronapocalypse.' Does COVID-19 have any prophetic ramifications? What did Jesus teach about pestilences and sorrows in the Olivet prophecy in Matthew 24? Could COVID-19 be the ride of the fourth horseman of the Apocalypse? Why was this type of disease expected according to the O. Here is a link to a version in the Spanish language: ld Testament prophecies in Deuteronomy and Leviticus? What has the US Centers for Disease Control warned about? What has the CDC reported about the flu? Were there lessons about fear and infections in the 2011 movie 'Contagion'? Because of COVID-19, the World Health Organization (WHO), nation of Iran, and certain French locations are telling people not to use cash, but instead electronic forms of payment. The US Federal Reserve is now quarantining money repatriated from Asia to reduce the potential spread of the coronavirus on US currency bills. Is COVID-19 worse than we have been told or could this all be a 'false flag' event to encourage people to move towards a cashless society? If the thousands of deaths associated with COVID-19 are pushing parts of the world towards cashlessness, how much more likely will the ride of the fourth horseman and over a billion human deaths motivate people to move to making electronic payments that can be monitored? The Bible tells of a soon coming society that controls buying and selling to force allegiance to a coming European Beast power, known as 666 (Revelation 13:16-18). Does the 'great tribulation' begin before ride of the fourth horseman or with the opening of the fifth seal of Revelation 6? Do the words of Jesus helps us better understand the sequence of the four horsemen of the Apocalypse and the start of the Great Tribulation? Will the ride of the fourth horseman help lead to the rise of 666? Is that ride very close? Dr. Thiel addresses these issues and more in this video. Here is a link to a version in the Spanish language: El COVID-19 ¿Conduce al 666?
Two Horned Beast of Revelation and 666 Who is 666? This article explains how the COG views this, and compares this to Ellen White. Here is a link to a prophetic video Six Financial Steps Leading to 666?
Biological Warfare and Prophecy. Is biological warfare possible? Was it prophesied? Scientists have long warned that pathogenic organisms like the coronavirus could be weaponized. Furthermore, back in 2017, there were concerns that the biological research facility being constructed in Wuhan, China was risky and that a coronavirus from it could be released. On January 25, 2020, China's President Xi Jinping publicly stated that the situation with the Wuhan-related strain of the coronavirus was grave. Did Church of God writers like the late evangelist Raymond McNair warn that engineered viruses (the "Doomsday bug") were consistent with prophecies from Jesus? Did a warning from CCOG leader Bob Thiel warn about risks of genetically-modified (GMO) mosquitoes come to pass? Could human research and/or the consumption of biblically-unclean animals such as bats and snakes be a factor in current outbreaks or coming future pestilences? What about famines? How devastating have pestilences been? How devastating are the prophesied ones going to be? Dr. Thiel addresses these issues and more in this video.
Fourth Horseman of the Apocalypse What is the pale horse of death and pestilences? What will it bring and when? Some related videos may include Amphibian Apocalypse: Threat to Humans?, Zombie Deer Disease is Here! Are the 10 Plagues on Egypt Coming?, and Biological Warfare and Prophecy. Here is a version of the article in Spanish: El cuarto jinete de Apocalipsis, el caballo pálido de muerte y pestilencia.
Four Horsemen of the Apocalypse What do each of the four horseman of the Apocalypse represent? Have they began their ride? Did Jesus discuss the any of this? Might their rides coincide with the "beginning of sorrows? Do they start their ride prior to the Great Tribulation? Did Nostradamus or any other 'private prophets' write predictions that may mislead people so that they may not understand the truth of one or more of the four horseman? There is also a related YouTube video titled Sorrows and the Four Horsemen of the Apocalypse.
21 items to prophetically watch in 2021 Much is happening. Dr. Thiel points to 21 items to watch (cf. Mark 13:37) in this article. Here is a link to a related sermon video: 21 Items to Watch in 2021.
Does God Have a 6,000 Year Plan? What Year Does the 6,000 Years End? Was a 6000 year time allowed for humans to rule followed by a literal thousand year reign of Christ on Earth taught by the early Christians? Does God have 7,000 year plan? What year may the six thousand years of human rule end? When will Jesus return? 2028 or or 2031 or 20xx? There is also a video titled 6000 Years: When will God's Kingdom Come? Here is a link to the article in Spanish: ¿Tiene Dios un plan de 6,000 años?
The Great Tribulation: What Happens First? What events have happened? What are some events that are now happening? And what events need to happen for the Great Tribulation to start? Here is a link to a related sermon video: Counting Down to the Great Tribulation.
When Will the Great Tribulation Begin? 2021, 2022, or 2023? Can the Great Tribulation begin today? What happens before the Great Tribulation in the "beginning of sorrows"? What happens in the Great Tribulation and the Day of the Lord? Is this the time of the Gentiles? When is the earliest that the Great Tribulation can begin? What is the Day of the Lord? Who are the 144,000? Here is a version of the article in the Spanish language: ¿Puede la Gran Tribulación comenzar en el 2020 o 2021? ¿Es el Tiempo de los Gentiles? A related video is: 2021: The Great Tribulation or the Great Reset?
The Gospel of the Kingdom of God This free online pdf booklet has answers many questions people have about the Gospel of the Kingdom of God and explains why it is the solution to the issues the world is facing. Here are links to three related sermons: The World's False Gospel, The Gospel of the Kingdom: From the New and Old Testaments, and The Kingdom of God is the Solution.