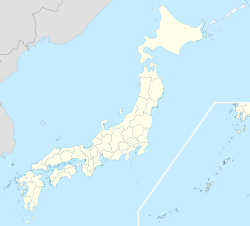 Japan is the one of the wealthiest nations in the world, yet after a powerful earthquake hit northern Japan last week, there are shortages, even in Tokyo:
BBC News – Chris Hogg 14 March 2011
The shelves of many shops in Tokyo have been emptied of supplies.
Considering that Japan is so wealthy, the fact that even Tokyo has been affected, should give all in the West pause to consider that there situation could change quickly as well.  Even though Japan should eventually get out of this problem (and perhaps shortly, at least the main immediate issues) the reality is that modern food supply chains can get disrupted fairly quickly.
When I watched the news last night, there were long lines (average wait seemed to be three or more hours) in northern Japan to get the only three or four items (water, rice, tea, and possibly something like Top Ramon) that a store could get.
Some do not think there will be a problem in the West because things seem to be the same. Is that the acceptable biblical criteria?
"For as in the days before the flood, they were eating and drinking, marrying and giving in marriage, until the day that Noah entered the ark, and did not know until the flood came and took them all away, so also will the coming of the Son of Man be" (Matthew 24:38-39).
But what about all the official assurances those in the West will be receiving from the "experts"?
"For when they say, 'Peace and safety!', then sudden destruction comes upon them" (I Thessalonians 5:3).

"Come now, you who say, 'Today or tomorrow we will go to such and such a city and buy and sell, and make a profit'; whereas you do not know what will happen tomorrow…But now you boast in arrogance. All such boasting is evil. Therefore, to him who knows to do good and does not do it, to him it is sin. Come now, you rich, weep and howl for your miseries that are coming upon you" (James 4:13,16,17; 5:1).
Are not the peoples in the Western countries rich?
Does the Bible teach that we are to ignore problems?
"Do not be deceived, God is not mocked; for whatever a man sows, that will he reap…Therefore, as we have opportunity, let us do good, for in due season we shall reap, if we do not lose heart" (Galatians 6:7,10).

"The lazy man is wiser in his own eyes than seven men who can answer sensibly" (Proverbs 26:16).

"But be you doers of the word, and not hearers only, deceiving yourselves. For if anyone is a hearer of the word and not a doer, he is like a man observing his natural face in a mirror, for he observes himself, goes away and immediately forgets what kind of man he was" (James 1:22-24).
Roderick C. Meredith, the presiding evangelist of the Living Church of God wrote the following:
Events prophesied in your Bible are now beginning to occur with increasing frequency. In this Work of the living God, we are able to warn you about what is going to happen soon. We are not talking about decades in the future. We are talking about Bible prophecies that will intensify within the next five to 15 years of your life!

Please understand. We are not "scaremongers." We love our fellow man. So it is our responsibility to warn our peoples—ahead of time—to prepare for the future. Most of our advice is spiritual in nature. However, in this editorial I want to give you some common sense advice involving your physical survival and your financial well-being…

We must always remember the "Big Picture" prophecy of Matthew 24:6–11. Christ explains that there will be smaller wars within "nations" and major conflicts between "kingdoms." He indicates in Luke 21:11 that "fearful sights"—or, as a number of translations have it, "terrors"—will come upon us, as well as truly "great" earthquakes at the time of the end. Concurrently, there will be famine and disease epidemics. If we are truly Bible-believing Christians, we need to prepare for these situations…

God warned Joseph, back in the land of Egypt, to set aside extra food for a prophesied famine (Genesis 41:25–57). Obviously, God could have said: "Don't worry or take any evasive action, I will simply deliver you—no matter what happens!" However, the Bible—which reveals the mind of God—indicates that God wanted Joseph and his people to go through the experience of setting aside extra foodstuffs and learning to do their part in preparing for a future calamity. As the Apostle James wrote, "faith without works is dead" (James 2:20).

It is better for human beings to learn the lessons through these situations, and experience exercising caution, wisdom and perseverance, rather than having God "deliver" us from every possible catastrophe. For God is training us to be His full sons in His Kingdom and family forever…

Our Father tells us in Proverbs 22:3 that a "prudent man foresees evil and hides himself, but the simple pass on and are punished." Obviously, God does not want us to be cowards. But it is also obvious that a wise man or woman should sometimes "hide himself"—take evasive action—or be secretly let down over the city wall and "flee"—as the Apostle Paul did in a dangerous situation (Acts 9:23–25)!

So we must each examine our own situation to determine what action we should take. Are we living in a low-lying coastal area where we may be in danger at a time of increasing hurricanes, tsunamis or similar natural disasters? Do we have at least a week's supply of emergency food and water, flashlight batteries, a first-aid kit, a battery-powered radio, prescription medications and other essential items? Have we read the instructions from our nation or region about how to prepare for such emergencies as hurricanes, earthquakes or terrorists attacks?

I also want to strongly encourage our subscribers—especially the Americans—to prepare for a financial emergency that may strike our nation within a very few years. Although I am certainly not a financial expert, I do have access to many very reliable news sources. Right now, more and more news reports are warning of an impending financial collapse that may devastate the United States within the next several years!

A first priority would be to pay off all credit card debts—and all other debts we possibly can. We should also have at least the equivalent of 60 days' living expenses in case of a sudden breakdown in the banking system or a similar emergency. Also, we should gradually work out a family budget that allows us, over time, to set aside financial resources to carry us through a year or more in case of job loss, catastrophic health situation, etc.

Finally, we should not leave God out of the picture. Although the natural reaction would be to take care of the financial side and forget about God, the truly wise approach is to honor our Creator in this matter and know, in faith, that He will then bless and guide all our other efforts. The Bible tells us, "Honor the Lord with your possessions, and with the firstfruits of all your increase; so your barns will be filled with plenty, and your vats will overflow with new wine" (Proverbs 3:9–10).

Jesus Christ Himself instructed: "Do not lay up for yourselves treasures on earth, where moth and rust destroy and where thieves break in and steal; but lay up for yourselves treasures in heaven, where neither moth nor rust destroys and where thieves do not break in and steal. For where your treasure is, there your heart will be also" (Matthew 6:19–21).

If you truly believe in the living God and in His inspired word, you will do your part to support His Work even in trying times. Then the Creator will certainly "be there" when you desperately need Him. But even if you do not yet understand this spiritual matter, be sure to be aware of what is going to happen physically, and take immediate steps to begin putting your own financial house in order. You owe it to your family and yourself!
The complete version of the above article is available at http://www.tomorrowsworld.org/cgi-bin/tw/tw-mag.cgi?category=Magazine34&item=1104274596
Dr. Meredith also publicly has taught:
Put aside some food and store some water…Bad times are coming, have some supplies (Meredith RC. Prophecy Overview. Sermon, July 19, 2008).

Get extra food, dried food, and water…When these things happen, maybe God's people can survive longer…It's good to be prudent (Meredith RC. Do you actually live by faith? Sermon, April 25, 2009).
And preparation certainly makes a lot of sense.  Both physically and spiritually.
The Japanese remain in my prayers.
Some articles of possibly related interest may include:
Does God Have a 6,000 Year Plan? What Year Does the 6,000 Years End? Was a 6000 year time allowed for humans to rule followed by a literal thousand year reign of Christ on Earth taught by the early Christians? When does the six thousand years of human rule end?
Can the Great Tribulation Begin in 2011, 2012, or 2013? Can the Great Tribulation begin today? When is the earliest that the Great Tribulation can begin? What is the Day of the Lord? What is "the beginning of sorrows"? Have we begun or are we about ready for "the beginning of sorrows" to begin.
Japan, Its Biblical Past and Future, Part 1: Any Witness? Where did the Japanese people come from? Have they had any witness?
Japan, Its Biblical Past and Future, Part 2: Prophecy Japan in prophecy. What is prophesied for Japan? Will God save the Japanese?
Islands and Bible Prophecy What's ahead for islands? What does the Bible prophesy about them?
Physical Preparation Scriptures for Christians. We all know the Bible prophecies famines. Should we do something?