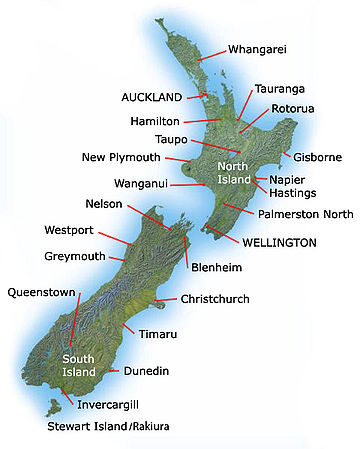 While debt in the UK and USA have been covered here a lot lately, New Zealand is having dollar and debt problems as well:
Chilling levels of household debt finally dawns

By Bernard Hickey
4:00 AM Sunday Jul 18, 2010
In years to come New Zealanders will look back on the winter of 2010 as the moment we finally realised the last decade of growth was a sham…

Our productivity hasn't grown much in the past decade and now we can't disguise it any more by spending borrowed foreign money.

http://www.nzherald.co.nz/business/news/article.cfm?c_id=3&objectid=10659502

New Zealand Dollar At Risk As Pessimism Grows

Friday, 16 July 2010 21:22 GMT | Written by John Rivera…

Disappointing corporate revenues and a decline in U.S. consumer confidence stoke fears that the global economy is beginning to stagnate. http://www.dailyfx.com/forex/fundamental/forecast/weekly/nzd/2010-07-16-2122-New_Zealand_Dollar_At_Risk.html
The economy of the USA was moving along on mortgage debt for a number of years as well.  And that can only last so long.  If New Zealand has a similar problem, it may have some negative consequences coming.
New Zealand, despite its distance from other nations, will be affected by many of the same issues that will impact the larger Anglo-descended nations such as the USA, UK, Canada, and Australia.  And debt will apparently be a contributing factor to its downfall as well:
3 For the vision is yet for an appointed time; But at the end it will speak, and it will not lie. Though it tarries, wait for it; Because it will surely come, It will not tarry…5 Indeed, because he transgresses by wine, He is a proud man… 6 "Will not all these take up a proverb against him, And a taunting riddle against him, and say, 'Woe to him who increases What is not his–how long? And to him who loads himself with many pledges'? 7 Will not your creditors rise up suddenly? Will they not awaken who oppress you? And you will become their booty. 8 Because you have plundered many nations, All the remnant of the people shall plunder you (Habakkuk 2:3,5,6-8).
The above prophecy will be fulfilled at the time of the end.
For more information, please check out the following:
Anglo – America in Prophecy & the Lost Tribes of Israel Are the Americans, Canadians, British, Scottish, Welsh, Australians, Anglo-Southern Africans, and New Zealanders descendants of Joseph? Where are the lost ten-tribes of Israel? Who are the lost tribes of Israel? Will God punish the U.S.A., Canada, United Kingdom, and other Anglo nations? Why might God allow them to be punished first?