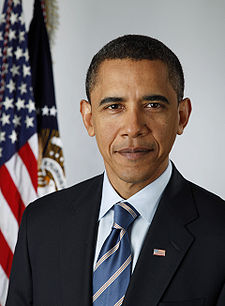 USA President Obama spoke about the oil spill:
Obama speech from Oval Office urges action on clean energy bill

By Scott Wilson and Anne E. Kornblut

Washington Post Staff Writers
Wednesday, June 16, 2010 President Obama urged the nation Tuesday to rally behind legislation that would begin changing the way the country consumes and generates energy, saying the expanding oil spill in the Gulf of Mexico is "the most painful and powerful reminder yet that the time to embrace a clean energy future is now."

In his first Oval Office address, Obama compared the need to end the country's "addiction to fossil fuels" to its emergency preparations for World War II and the mission to the moon…

"There are costs associated with this transition, and some believe we can't afford those costs right now," Obama said. "I say we can't afford not to change how we produce and use energy, because the long-term costs to our economy, our national security and our environment are far greater."

http://www.washingtonpost.com/wp-dyn/content/article/2010/06/15/AR2010061505595.html?hpid=topnews
In its latest weekly update, LCG reported the following two news items:
Oil Spill, Fish, and Birds. Seven weeks into the BP Gulf of Mexico oil spill and experts still do not know exactly how much oil is being released a mile below the surface. However, the toll on wildlife and fisheries, and those who generate incomes from these resources, is becoming more evident. Not only are water bird populations suffering from the spill; fish populations are also being impacted, as coastal estuaries and wildlife sanctuaries are being destroyed (cbs2chicago.com, June 5, 2010; AP, June 9, 2010). Recent studies indicate that oil is spreading in plumes thousands of feet below the surface of the ocean and scientists have yet to understand what the full consequences will be on the Gulf ecosystem (The Charlotte Observer, June 9, 2010). Long ago, God warned the Israelite-descended nations that, because of their sins, "the land will mourn; and everyone who dwells there will waste away with the beasts of the field and the birds of the air; even the fish of the sea will be taken away" (Hosea 4:3). God also said that because of disobedience to His laws, "I will… bring your sanctuaries to desolation…" (Leviticus 26:31). Mankind's greed has led him to not look to God for help and guidance. The result will continue to be death and destruction until the Creator returns in power and majesty to teach humans the true way to an abundant life (Isaiah 2:2-4; John 10:10). In the meantime, God promises that the plagues on Israel will result in the land finally being given a rest from exploitation when its inhabitants are led off into captivity to other nations (Leviticus 26:34).

Oil, the Black Tip of the Iceberg. The oil industry in the Gulf of Mexico is a multi-layered industry—from drilling to catering, lodging, air and water transportation, boat repair, etc. The U.S. government halted new drilling permits for at least six months, creating panic and uncertainty in the oil industry and its corresponding support industries. Many firms now are considering towing their drilling rigs to Brazil, Trinidad, Mexico and even Africa. If they move, and the U.S. government rescinds the moratorium, it could take several years for oil firms to return to the Gulf. Such a move would devastate major revenue streams and jobs in the U.S.—completely crippling economies still struggling after Hurricane Katrina. Louisiana could lose up to 20,000 jobs over the next 12-18 months. (The Times-Picayune, May 30, 2010). God said Israel's sins would result in its power disappearing. U.S. firms and workers have invested billions of dollars to build a nation-sustaining industry, yet this industry could disappear. God is not mocked, and we will reap what we sow (Galatians 6:7)!
While the USA President may consider the oil spill a crisis that should not be wasted to pursue his political agenda, LCG sees how this spill fits in with certain biblical prophecies.
National repentance is what the USA needs now.  And presuming that does not happen, here is a summary of some of the prophetic ramifications of this oil spill:
The USA will more quickly get to the prophesied "appointed time" of "the end" where its creditors will rise up against it and the USA will be no more.
The USA will not become energy independent.
Fish and birds will die and related industries will be affected.
The USA will not be able to significantly eliminate its trade deficits.
The USA will have less tax revenues.
Some States of the USA, especially in the Gulf, will have more financial problems.
Southern California will have more financial problems as certain offshore oil projects will not happen there.
The USA will not be able to pay off its national debt.
The USA will likely increase its debt.
The USA is following a path that will lead to destruction according to Bible prophecy.
For more information, please check out the following:
Prophecies of Barack Obama? Are there biblical and non-biblical prophecies about Barack Obama. Did Nostradamus predict Barack Obama dealing with the Antichrist?  This is a lengthy article with many prophecies that Barack Obama may end up fulfilling.
Barack Obama, Prophecy, and the Destruction of the United States Some claim that Barack Obama is the prophesied "son of Kenya". Might Bible prophecy be fulfilled by him?
Barack Obama in Islamic Prophecy? There is actually a 17th century Shiite prophecy that some believe that Barack Obama will fulfill that will lead to a rising up of Islam.
Anglo – America in Prophecy & the Lost Tribes of Israel Are the Americans, Canadians, British, Scottish, Welsh, Australians, Anglo-Southern Africans, and New Zealanders descendants of Joseph? Where are the lost ten-tribes of Israel? Who are the lost tribes of Israel? Will God punish the U.S.A., Canada, United Kingdom, and other Anglo nations? Why might God allow them to be punished first?