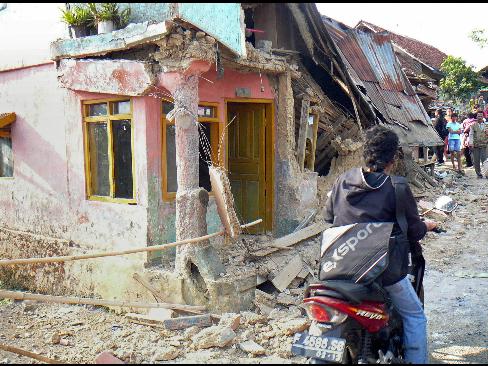 Indonesian Earthquake 9/02/09
The following disturbing event occurred today:
Tsunami Strikes American Samoa After 7.9-Magnitude Quake

PAGO PAGO, American Samoa —  DEVELOPING: A tsunami swept into Pago Pago, American Samoa, shortly after an earthquake with a preliminary magnitude of 7.9 erupted in the area.

There were no immediate reports of injuries or structural damage Tuesday.

Fili Sagapolutele, who works at the Samoa News, says the water flowed inland about 100 yards before receding, leaving some cars stuck in the mud.

The Pacific Tsunami Warning Center in Honolulu issued a tsunami warning for American Samoa and other areas of the Pacific, including New Zealand. A tsunami watch was posted for other areas, including Hawaii and the Marshall Islands.

American Samoa is a U.S. territory located in the South Pacific, about 2,300 miles south of Hawaii.

http://www.foxnews.com/story/0,2933,557282,00.html?test=latestnews
This has been a rough week in the South Pacific, and its only Tuesday.
Ultimately, the Bible tells of a time there will be no more islands (Revelation 16:17-21).  And this happens after a much more massive earthquake than just happened in Samoa.
But a 7.9 earthquake is strong and may cause significant problems in Samoa and other areas very soon.
More on islands can be found in the following article:
Islands and Bible Prophecy What's ahead for islands? What does the Bible prophesy about them?