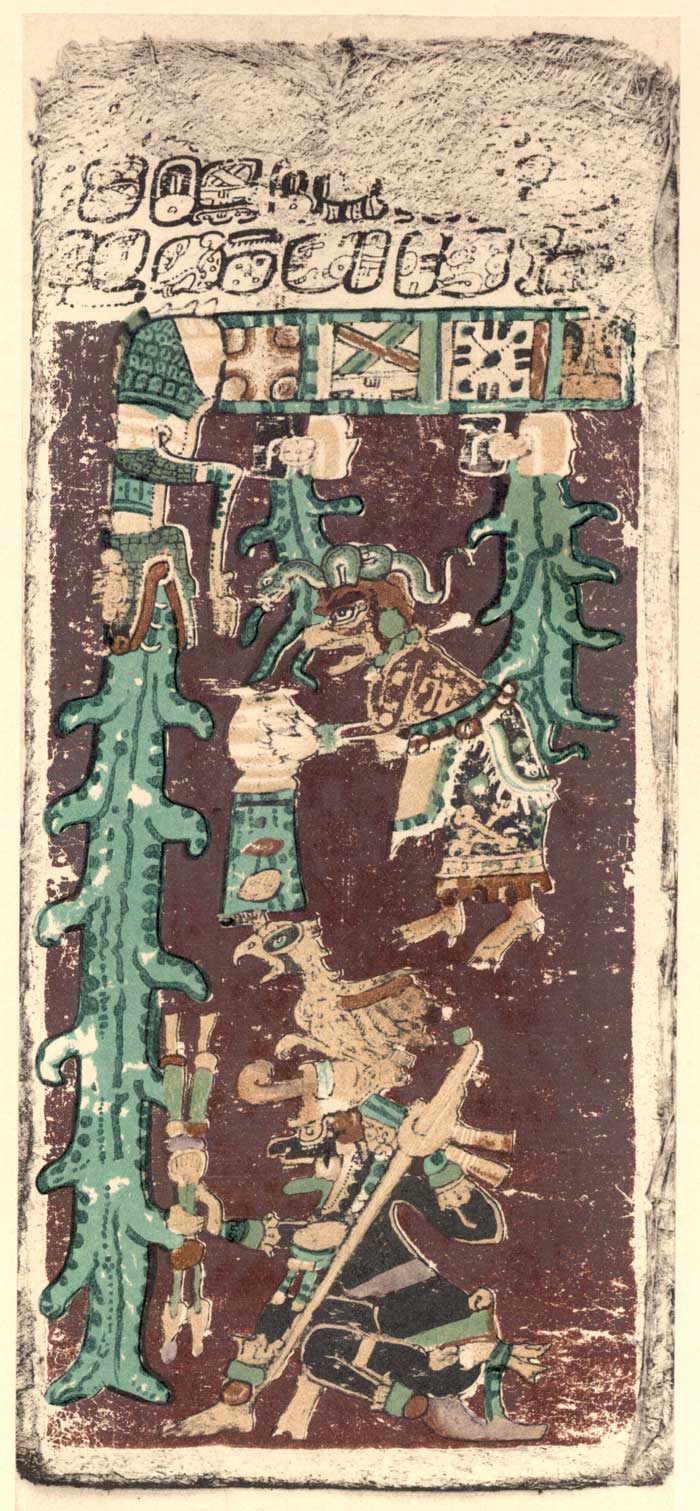 Dresden Codex Picturing a Flood
Some believe that the end of the Mayan long-count calendar (December 21, 2012) will have the world inundated by a flood or other disasters.  So, others are hoping to profit from this:
safe-haven offered in Mojave Desert

Associated Press – May 17, 2010

BARSTOW, Calif. – A company with a doomsday plan is taking money for what it promises will be a comfortable, nuke-proof bunker under the Mojave Desert, with an atrium, gym and jail, and sloppy joes and pearl potatoes on the menu.

Robert Vicino, who runs the Del Mar-based company called Vivos, has collected deposits on half the 132 spaces planned in the 13,000-square-foot bunker in Barstow.

The facility is among several popping up across the country as fears of doomsday have been fueled recently by strong earthquakes, terrorism and predictions of the world's end in 2012 when the ancient Mayan calendar is said to end.

In Barstow, $50,000 will get a bunk in a four-person room. Vicino is still taking reservations: $5,000 for adults and $2,500 for kids. Pets are free.
Since there is no possible way that the world will end on December 21, 2012 by a flood or any other means, this is NOT a real safe-haven.
People interested in safety need to read their Bibles, repent, and "grow in the grace and knowledge of our Lord and Savior Jesus Christ" (2 Peter 3:18).
Those truly interested in end time prophecy related to 2012 and beyond should consider prayerfully studying the prophecies in the following book, as it lays them out in a manner that many have found easier to follow (and much less expensive than the "safe-haven" being offered in Mojave):
2012 and the Rise of the Secret Sect This is a link related to a book by Bob Thiel (COGwriter). This also has YouTube videos. This book documents and explains hundreds of prophecies. And since it was published, many have already started to come to pass.  And it goes into detail about the King of the South and other leaders that the Bible says will be on the end time world scene.
2012 y el surgimiento de la secta secreta Nuevo libro del Dr. Thiel en Español.
2012 und das Auftreten der geheimen Sekte (German Edition) 2012 Buch von Dr. Thiel in deutscher Sprache.