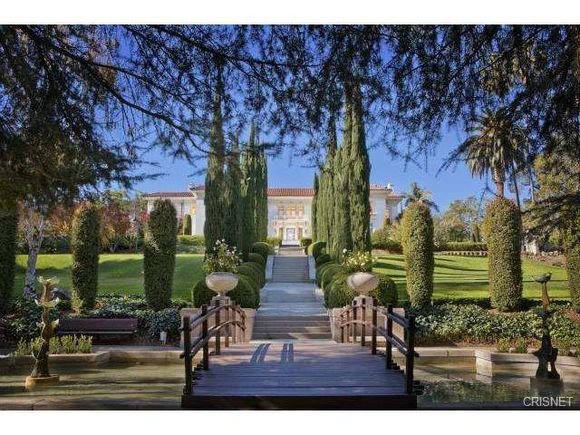 'Ambassador Hall'
A reader sent me the following:
100 S Orange Grove
Boulevard, Pasadena, CA

$11,000,000

$41,809 Est. Mortgage Payment

9 beds /
2 baths /
17,329 sqft
/ ~2 acres
/ 1908 built
The Historic Merritt Mansion was built by Hulett C. Merritt, one of Pasadena?s most celebrated Millionaires. After his death, the approximately 17,329 SF mansion was sold to Herbert Armstrong and became part of Ambassador College. This spectacular property features 9 bedroom/dens, two bathrooms, a fully built-out basement with 6 additional rooms, two security vaults, and an underground swimming pool and locker room. The Formal East Garden showcases stunning and expansive grounds designed by the famed landscape architect Garrett Eckbo. The gardens are a frequent and desirable wedding venue accommodating up to 1,500 guests outdoors. Seller will lease-back the mansion while new owner completes renovation plans. Please contact listing agents for lease terms, income and tenant information.Property Highlights: 1.81 Acres of Land, Stunning and Expansive Italian Gardens, Located on Ambassador College Campus, Incredible Architectural Features.
The reader who tipped me off on the sale referred to it as 'Ambassador Hall.'
I being in the building personally decades ago, a couple of times.
Anyway, I thought some might be interested to know that another of the Ambassador properties was on the market.  The last Herbert W. Armstrong purchased several Merritt family properties as part of the campus of the old Ambassador College.