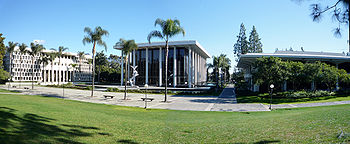 Reginald Killingley sent me the following:
Former Ambassador faculty member Dr. David Wainwright died early Saturday morning, September 15. He would have turned 77 on September 24. He had been suffering from idiopathic pulmonary fibrosis for several years.




David and Sarah Wainwright would have been married 49 years on October 25




He is also survived by his two married children, Elizabeth and Matthew.
I did not know Dr. Wainwright.  Reginald Killingley added the following related to his experience with Dr. Wainwright:
Dr. Wainwright was a good friend and a good man. A man of true character, depth, and insight, and a class act in every way. I feel privileged to have known him and will miss him greatly. I look forward to seeing him in the resurrection.
Two items of possibly related interest may include:
What Did Early Christians Understand About the Resurrection? Is there more than one future resurrection? Did early Christians teach a physical resurrection? Did early Christians teach three resurrections?
Did Early Christians Believe that Humans Possessed Immortality? What does John 3:16, and other writings, tell us? Did a doctrine kept adopted from paganism?