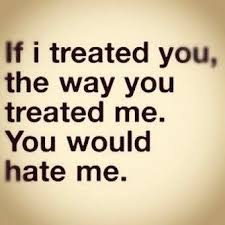 Gavin Rumney, the webmaster at the Ambassador Watch site (an anti-Church of God website), has once again decided to quit his site:
Tuesday, 29 November 2016

A Farewell to Arms

This is likely, highly likely, to be the final Ambassador Watch or Otagosh posting. Those who know me as more than a cantankerous blogger also know that I've been fighting, without great success, a serious health situation. In the time I have left there are clearly other priorities, and I commend Gary's blog as a great place to keep "in the loop".

I guess I want to say that there's very little I regret. If I've horribly offended anyone unjustly, I apologize. There are a lot of good people in the COGs, battling on, as we all do, according to our best insights. The blogs will stay up, for what they're worth, even if only curiosity value. …

Gavin.
It is too bad that his blog will stay up. As far as Gary's blog, that is a reference to the anti-COG site Banned by HWA.
Anyway, Gavin, in my view, had a lot more integrity years ago. But after he broke a promise he had made to me, and I called him out on it, he turned more towards hate. His promotion of the Banned by HWA site is a further example of that.
Anyway, Gavin Rumney has posted enough untrue comments/innuendoes about me and various others that he should pull down what he has.
Jesus taught:
18 "If the world hates you, you know that it hated Me before it hated you.  19 If you were of the world, the world would love its own. Yet because you are not of the world, but I chose you out of the world, therefore the world hates you.  20 Remember the word that I said to you, 'A servant is not greater than his master.' If they persecuted Me, they will also persecute you. If they kept My word, they will keep yours also.  21 But all these things they will do to you for My name's sake, because they do not know Him who sent Me.  22 If I had not come and spoken to them, they would have no sin, but now they have no excuse for their sin.  23 He who hates Me hates My Father also.  24 If I had not done among them the works which no one else did, they would have no sin; but now they have seen and also hated both Me and My Father.  25 But this happened that the word might be fulfilled which is written in their law, 'They hated Me without a cause.' (John 15:18-25)
Gavin Rumney as well as others running anti-COG sites have hated true Christians without cause.
Why then, do I have the statement at the beginning of this post, "If i treated you, the way you treated me. You would hate me"? Because that was shown at another anti-COG website before, and I wish those who support the anti-COG websites would realize that those truly in the Church of God are not treating them improperly.  Yet, they hate us.
The Apostle Peter, after hearing from the baptized Simon Magus who claimed Christianity, declared to him:
21 You have neither part nor portion in this matter, for your heart is not right in the sight of God. 22 Repent therefore of this your wickedness, and pray God if perhaps the thought of your heart may be forgiven you. 23 For I see that you are poisoned by bitterness and bound by iniquity. (Acts 8:21-23)
The Bible warns against being an accuser of the brethren (Revelation 12:10), and bearers of false witness (Exodus 20:16).
Jesus faced false accusations and people not believing Him, even though He told the truth. Notice something that Jesus said:
43 Why do you not understand My speech? Because you are not able to listen to My word. 44 You are of your father the devil, and the desires of your father you want to do. He was a murderer from the beginning, and does not stand in the truth, because there is no truth in him. When he speaks a lie, he speaks from his own resources, for he is a liar and the father of it. 45 But because I tell the truth, you do not believe Me. 46 Which of you convicts Me of sin? And if I tell the truth, why do you not believe Me? 47 He who is of God hears God's words; therefore you do not hear, because you are not of God. (John 8:43-47)
Sadly, because many involved with the anti-COG websites do not have a real love of the truth, they do not seem to care about their false assertions and conclusions.
False accusers of the brethren fit in with Satan's Plan. Notice something Jesus explained:
18 "Therefore hear the parable of the sower: 19 When anyone hears the word of the kingdom, and does not understand it, then the wicked one comes and snatches away what was sown in his heart. This is he who received seed by the wayside. 20 But he who received the seed on stony places, this is he who hears the word and immediately receives it with joy; 21 yet he has no root in himself, but endures only for a while. For when tribulation or persecution arises because of the word, immediately he stumbles. (Matthew 13:18-21)
Sadly, I have seen some who read the type of lies at the anti-COG websites assert as facts fall by the wayside.
The anti-COG websites often cause offense to ones getting interested in the truth.  Jesus said:
6 Whoever causes one of these little ones who believe in Me to sin, it would be better for him if a millstone were hung around his neck, and he were drowned in the depth of the sea. 7 Woe to the world because of offenses! For offenses must come, but woe to that man by whom the offense comes! (Matthew 18:6-7)
Gavin Rumney and several others at the anti-COG websites remain in my prayers.
Some items of perhaps related interest include:
Why Be Concerned About False and Heretical Leaders? There have been many false leaders–here is some of why you should be concerned about them. Here is a related article in the Spanish language ¿Por qué estar preocupado acerca de falsos y heréticos líderes?
Banned by HWA and Ambassador Watch There are various ones that oppose the Church of God, but they will not prevail (Matthew 16:18).
Christian Repentance Do you know what repentance is? Is it really necessary for salvation?
Just What Do You Mean — Repentance? Do you know what repentance is? Have you truly repented? Repented of what? Herbert W. Armstrong wrote this as a booklet on this important subject.
When You Sin: Do You Really Repent? This is an article by Charles F. Hunting. A related sermon is Confess to God and truly repent.
Is the Genuine Church of God a Cult? There are misleading statements on the internet that this article tries to address.
The Ten Commandments Reflect Love, Breaking them is Evil Some feel that the ten commandments are a burden. Is that what Jesus, Paul, Peter, James, and John taught? For a more detailed discussion of the first four commandments, please see the video The Ten Commandments: Loving God. For a more detailed discussion of the last six commandments, please see: The Ten Commandments: Loving Your Neighbor. Here is a link to a related article in Mandarin Chinese 十条诫命显示爱,违反诫命的就是邪恶的
The Philadelphia Remnant: It's All About Love This is what CCOG teaches. It is important to remember.
What is a True Philadelphian? Many claim to be part of the Philadelphia era of the Church, but is claiming enough? This article has biblical and historical evidence about who really are the Philadelphians.
Preparing for the 'Short Work' and The Famine of the Word What is the 'short work' of Romans 9:28? Who is preparing for it? Here is a link to a related video sermon titled: The Short Work.
The Final Phase of the Work What is the final phase of the work? Who will lead it? Do you have the courage to support it? Here is a related YouTube video titled The Final Phase of the Work. The written article has been translated into Spanish La Fase Final de la Obra.
Leading the Final Phase of the Work Matthew 24:14 teaches "And this gospel of the kingdom will be preached in all the world as a witness to all the nations, and then the end will come " will be fulfilled and RCG is not the group doing this. Who is leading the final phase of the work? What did Herbert Armstrong and the old WCG teach about that and about prophets? Does Bob Thiel meet the criteria that the Bible and the old WCG set? What is the proof? What has the Continuing Church of God been doing? This is a sermonette length video.
Where is the True Christian Church Today? This free online pdf booklet answers that question and includes 18 proofs, clues, and signs to identify the true vs. false Christian church. Plus 7 proofs, clues, and signs to help identify Laodicean churches. A related sermon is also available: Where is the True Christian Church? Here is a link to the booklet in the Spanish language: ¿Dónde está la verdadera Iglesia cristiana de hoy? Here is a link in the German language: WO IST DIE WAHRE CHRISTLICHE KIRCHE HEUTE? Here is a link in the French language: Où est la vraie Église Chrétienne aujourd'hui?
Continuing History of the Church of God This pdf booklet is a historical overview of the true Church of God and some of its main opponents from Acts 2 to the 21st century. Related sermon links include Continuing History of the Church of God: c. 31 to c. 300 A.D. and Continuing History of the Church of God: 4th-16th Centuries. The booklet is available in Spanish: Continuación de la Historia de la Iglesia de Dios, German: Kontinuierliche Geschichte der Kirche Gottes, and Ekegusii Omogano Bw'ekanisa Ya Nyasae Egendererete.