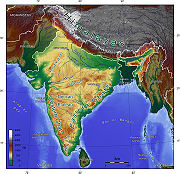 In the latest World Ahead Weekly Update, the Living Church of God reported the following:
Australasian Update

Over the last two months, I visited our brethren in Thailand, Malaysia, Singapore and Indonesia. Even though they seem "far away" from everything, it is wonderful to see their loyalty and support of God's Work and Headquarters in Charlotte.

Recently, we began some advertising on Google Ads at a relatively small expense, which has resulted in around 1,500 to 2,000 new people logging on to our Headquarters' website each week. These individuals are not only from Australia, but also from Sri Lanka, Malaysia, Singapore and Indonesia. We hope to add Thailand, Philippines, Papua New Guinea and possibly India to the list in the near future.

One other exciting development is a new door opening to us via television in New South Wales, the Australian Capital Territory and in Victoria, as well as on the Gold Coast in Southern Queensland. The scheduled start date is September 25, just before the Feast of Trumpets. We pray this will be a door that will eventually help open other doors to the commercial television networks in this country. We are looking forward to knowing that a few more humans on the planet will have the opportunity to hear the Truth. But there is still a long way to go yet!— Bruce Tyler

Fourteen Baptisms in India

I left for Kolkata on Tuesday, August 16. The next day, two prospective members came to visit me. We discussed many matters and I counseled them for baptism. They were baptized in the Water Park. On Thursday, I flew from Kolkata to Imphal. I was met by Subash Singh and Prem Kumar. After resting a few hours, five members visited me at the hotel and we discussed my program for the next few days. On Friday, I held a Bible study, speaking on "Counting the Cost" and counseling 12 people for baptism. Most of these people have been studying the Truth for a number of years and have been eagerly waiting to be baptized.

On Sabbath morning I gave the sermon on "Building Faith." There were 27 members and we had a smooth and orderly service. After the morning service, we viewed a slideshow of my visit to Thailand and Mr. Bruce Tyler's visit to Malaysia. On Sunday morning, I briefed those who were to be baptized about their commitment and covenant with God. At the public swimming pool, not very far from Sani Mao's home, I baptized 12 new people into the Body of Christ. It was a very inspiring and unforgettable moment for all of us. I laid hands on them and asked God for the gift of the Holy Spirit to guide, lead and strengthen them. It was a joyful day for all of us in the Church.

We returned to Sani Mao's home to have tea and I spoke and encouraged the newly baptized members about their commitment and loyalty to the Truth. We had a splendid lunch with all the brethren and had a lengthy question and answer session. There were many questions about Sabbath keeping, Tomorrow's World, our future spirit body, keeping the law of God, kings and priests and many other questions. Later in the afternoon, we visited the colorful rose garden. This concluded my trip to Manipur in eastern India, which was very inspiring and successful. We now have 25 adult members and 10 children attending the Living Church of God in India. All the members are growing spiritually and continue to learn and understand more of God's truth. We look forward to further growth in the coming months.—Rajan Moses

Reaching Indochina

Our July trip to Mae Sot, Thailand was profitable as far as the growth of our little group here is concerned. We are now ready to build layers upon the foundation laid and nurtured by the late Mr. Mem Pho Saw, an incredible individual we all loved. The brethren in this area speak Burmese, Thai and Karen. Without the power of God's Spirit, it seems impossible for us to preach the Gospel in this part of the world. Yet, God always knows what to do with His Church in any part of the world, including Mae Sot, Thailand. We now have Mr. Ryan Foster and his wife, La Wan, working with us. They translate our English articles into the local languages.

Nimrod and his mother Semiramis have successfully confused the world with their pagan teachings and we can see the result of this confusion right before our eyes. Our job in introducing, teaching, and guiding God's people is a challenge of protecting them from pagan ideas. Just as Paul said in Athens, "TO THE UNKNOWN GOD. Whom therefore ye ignorantly worship, him declare I unto you" (Acts 17:23, KJV). We have been struggling for all these years in giving our group a deeper understanding in how to worship and respect the God of the Bible, and most importantly, to guide them so that they can walk perfectly before God. The Work in Thailand, Myanmar, and other neighboring Indo-Chinese countries is far from being finished, and we do need your prayers so that we can reach more people to witness the Good News about the Kingdom of God. God the Father will surely call more peop le in this part of the world as the end time is drawing nearer (John 6:44). May you always remember our Work and God's people in this part of the world in your daily prayers.—Arius Nusantara
Getting the gospel out is more than a local job, and LCG is reaching people all over the world.
Several articles of possibly-related prophetic interest may include:
India, Its Biblical Past and Future: Any Witness? The Bible discusses the origins of those of Indian heritage and discusses some of the witness to them (including those in Bangladesh, Pakistan, and Sri Lanka).
Asia in Prophecy What is Ahead for Asia? Who are the "Kings of the East"? What will happen to nearly all the Chinese, Russians, Indians, and others of Asia? Who has the 200,000,000 man army related to Armageddon?
The Gospel of the Kingdom of God was the Emphasis of Jesus and the Early Church Did you know that? Do you even know what the gospel of the kingdom is all about? True religion should be based upon the true gospel.
Are You Saved? Do You Love Jesus? What is a True Christian? What is the Gospel? Evangelist Richard Ames answers those important questions.
Getting the Gospel Out is More than a Local Job Discusses Biblical rationale for doing an international, and not just a local, work.
How Much Did You Cost? Some have complained that the total costs spent to proclaim the gospel as a witness is too high since it does not (in their opinion) result in enough conversions. Is that how God sees it?
The Temple and the Work This article discusses the two temples of the Old Testament and gives insight as to their possible relevance to the situation which has impacted the Church during this past decade or so.
Parable of the Mustard Seed Jesus told many parables. Why? What might this one mean?
Should the Church Still Try to Place its Top Priority on Proclaiming the Gospel or Did Herbert W. Armstrong Change that Priority for the Work? Some say the Church should mainly feed the flock now as that is what Herbert W. Armstrong reportedly said. Is that what he said? Is that what the Bible says? What did Paul and Herbert W. Armstrong expect from evangelists?