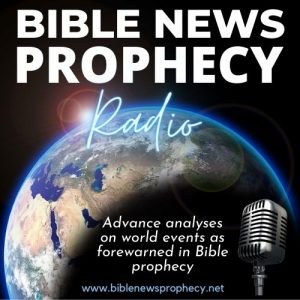 The attitudes of Big Tech towards religion are becoming part of a more and more disturbing trend. The COGwriter.com pages, CCOG official websites, our BibleNewsProphecy YouTube channel, and other internet-based proclamation tools have been subject to cancelation, removal, and shadow-banning.
What Are Shadow Bans?

A moderation technique first popularized in bulletin boards and early web forums, shadow bans block users or individual pieces of content without letting the offending user know they've been blocked. To a shadow-banned user, the site continues to function as normal — they can still make posts and engage with other people's posts — but to others, the user appears to have gone silent. … a shadow-banned user might conclude that other people just don't care what they have to say. Over time, the thinking goes, they will lose interest and go away.  05/12/21 https://builtin.com/marketing/shadowban
A lot of Big Tech companies originally claimed to be bastions of free speech. After gaining near monopolistic control, much of Big Tech changed its views (and algorithms) and now stops certain content from becoming more popular and seen.
This COGwriter Church of God News page is greatly affected by this. For example, often Google searches do not lead to a COGwriter link on the first 1/2 dozen search pages checked. Yet, at the same time we can be the second item on the first page of DuckDuckGo and the fourth item on the first page of a Bing search.
Basically, what this shows is that Google's algorithms are intentionally blocking these sites from coming up based on popularity and content. Instead, Google is trying to stop people from finding our content.
This process is called shadow banning.
Google does not get rid of sites in shadow bans, but makes it very difficult for people who are looking for information to find it at the shadow banned sites.
Furthermore, last year, YouTube (a Google-affiliated company) censored and removed our video Disney's abominable promotions!, falsely calling it "Hate Speech" and supposedly a violation of its community guidelines. Yet, the video did not call for hate or violence, but did contain warnings from the Bible. Although I appealed to YouTube with facts, it has thus far failed to respond and reinstate the video (which is on other platforms). And while some anti-COG types think we should have known better and intentionally violated YouTube's stated policies, that is not true. We actually had another video a few weeks earlier that quoted the same scriptures that YouTube did not censor (watch The Unbiblical 'New Normal'). What is happening now with YouTube, Google, and others in Big Tech is getting worse.
The fact that Big Tech will give up revenue related to religion shows that they value pushing Satan's agenda above profits. Sadly, we see Big Tech walking "according to the course of this world, according to the prince of the power of the air, the spirit who now works in the sons of disobedience" (Ephesians 2:20).
And, we expect censorship to worsen as the prophet Amos was inspired to warn about the following to come:
11 "Behold, the days are coming," says the Lord God,
"That I will send a famine on the land,
Not a famine of bread,
Nor a thirst for water,
But of hearing the words of the Lord.
12 They shall wander from sea to sea,
And from north to east;
They shall run to and fro, seeking the word of the Lord,
But shall not find it. (Amos 8:11-12)
We are getting closer to that time and already seen some aspects of this.
We look to only be in the first stages of this prophesied censorship.
That being said, remember that Jesus said:
4 I must work the works of Him who sent Me while it is day; the night is coming when no one can work. (John 9:4)
Following His example, we long have not trusted Big Tech platforms like YouTube–and that is a reason we also use other platforms, like BitChute, Rumble, and Brighteon.
We also have taken steps this year to increase our radio presence.
Jesus told the Philadelphian Christians:
8 "I know your works. See, I have set before you an open door, and no one can shut it; for you have a little strength, have kept My word, and have not denied My name. (Revelation 3:7)
The 'open door' to the Philadelphians has to do with gospel proclamation. Consider the following scriptures:
12 Furthermore, when I came to Troas to preach Christ's gospel, and a door was opened to me by the Lord (2 Corinthians 2:12).

8 But I will tarry in Ephesus until Pentecost. 9 For a great and effective door has opened to me (1 Corinthians 16:8-9).

27 Now when they had come and gathered the church together, they reported all that God had done with them, and that He had opened the door of faith to the Gentiles (Acts 14:27).
We in the Continuing Church of God are going through the open doors in radio as well as with the printing press, the internet, travel, and personal contact. This includes to areas, like Africa and Europe, with Gentiles.
While we still use the internet, moves by Big Tech (including censorship and shadow banning) are reasons to look towards radio.
We are now about to use radio more.

We are pleased to announce that the Bible News Prophecy program also is scheduled to air once per week beginning March 18, 2023 on the following twelve AM/FM stations on the Wilkins Radio Network (WRN):
KKIM AM 1000 Albuquerque – Saturday 9:15 AM

KGMS AM 940 Tucson – Saturday 1:15 AM

KCNW AM 1380 & FM 96.1 Kansas City – Saturday 2:30 PM

KERI AM 1410 Bakersfield – Saturday 11:45 AM

WWNL AM 1080 & FM 103.9 Pittsburg – Saturday 11:30 AM

WSKY AM 1230 Asheville – Saturday 7:45 PM

WELP AM 1360 & FM 104.3 Greenville – Saturday 7:00 PM

WNVY AM 1070 & FM 104.5 Pensacola – Saturday 7:15 PM
Note: WWNL in Pittsburg is a 50,000 watt station, which is the most powerful that the USA FCC allows.
Radio is a proclamation door that we use to reach those we otherwise would not reach.
Despite the efforts by Big Tech to silence us, Matthew 24:14 (related to the Gospel of the Kingdom of God reaching the world as a witness before the end) will be fulfilled. And we are striving to do our part for that to happen–with many forms of mass media.
True Christians have been utilizing radio since the 1930s.
In addition to the dozen AM and FM stations the Continuing Church of God is about to go on with WRN, we are also on European Gospel Radio on AM as well as shortwave, WRMI shortwave, as well as on the radio airwaves in the Philippines with one station and in Africa on four stations.
As far as reach goes, our Bible News Prophecy program is available worldwide online, through AM and FM radio stations and we reach into North America, Europe, and Africa. Plus our two shortwave stations reach most of North America, all of Europe, most of the Middle East, parts of northern Africa, and parts of far-east Asia.
Radio is one of the forms of mass media that we in the Continuing Church of God use to teach people about Jesus' Gospel of the Kingdom of God (Matthew 24:14) and other teachings (Matthew 28:19-20; Revelation 3:7-13).
For more information, check out www.biblenewsprophecy.net
The Continuing Church of God (CCOG) put together the following video on our Bible News Prophecy YouTube channel, of which the audio portion was sent for broadcast on the European Gospel Radio station when we went on that last year:
This is the first message that the Continuing Church of God submitted to be aired over the AM radio station in Northern Italy by European Gospel Radio. Steve Dupuie asks Dr. Thiel questions such as: Why European Gospel Radio?, How often will the CCOG be on the air?, When will elder Aleksandar 'Sasha' Veljic be on the air? Why the name 'Bible News Prophecy'?, Is the CCOG Protestant or Roman Catholic?, Why use radio to proclaim the gospel?, What is some of the history of the CCOG?, and What are some of the future prophetic matters expected to be covered on the radio? Dr. Thiel answers those questions and discusses Jesus' comment in Revelation about 'open door' and reads passages from the New Testament about what the open door is.
Here is a link to our video: CCOG on European Gospel Radio.
With Big Tech more and more pushing towards the 'famine of the word,' we in the CCOG, while continuing to use the internet, are more and more using radio to reach the world.
Matthew 24:14 will be fulfilled–Big Tech will not stop it!
In the Continuing Church of God we use many media to reach all that we can. For more details about them, check out the CCOG Multimedia page.
Some items of possibly related interest may include:
Preparing for the 'Short Work' and The Famine of the Word What is the 'short work' of Romans 9:28? Who is preparing for it? Here is a link to a related video sermon titled: The Short Work. Here is a link to another: Preparing to Instruct Many.
What About Romans 11:25 and the Full Number of the Gentiles? Some in the West discount God's calling of Gentiles, but the Apostle Paul wrote about the need for them to come to the truth before Jesus returns. Two somewhat related videos are available: Gentiles and When Will Jesus Return? and Puerto Rico, Trials, and Triumphs.
What is the Ezekiel Warning? Should the end-time descendants of Israel and Joseph be warned? What should the watchman warn about? Regarding a watchman, you can watch the following video: Go, Set a Watchman.
What About Romans 11:25 and the Full Number of the Gentiles? Some in the West discount God's calling of Gentiles, but the Apostle Paul wrote about the need for them to come to the truth before Jesus returns. Two somewhat related videos are available: Gentiles and When Will Jesus Return? and Puerto Rico, Trials, and Triumphs.
What is the Ezekiel Warning? Should the end-time descendants of Israel and Joseph be warned? What should the watchman warn about? Regarding a watchman, you can watch the following video: Go, Set a Watchman.
Beliefs of the Original Catholic Church: Could a remnant group have continuing apostolic succession? Did the original "catholic church" have doctrines held by the Continuing Church of God? Did Church of God leaders uses the term "catholic church" to ever describe the church they were part of? Here are links to related sermons: Original Catholic Church of God?, Original Catholic Doctrine: Creed, Liturgy, Baptism, Passover, What Type of Catholic was Polycarp of Smyrna?, Tradition, Holy Days, Salvation, Dress, & Celibacy, Early Heresies and Heretics, Doctrines: 3 Days, Abortion, Ecumenism, Meats, Tithes, Crosses, Destiny, and more, Saturday or Sunday?, The Godhead, Apostolic Laying on of Hands Succession, Church in the Wilderness Apostolic Succession List, Holy Mother Church and Heresies, and Lying Wonders and Original Beliefs. Here is a link to that book in the Spanish language: Creencias de la iglesia Católica original.
Hope of Salvation: How the Continuing Church of God Differs from Protestantism The CCOG is NOT Protestant. This free online book explains how the real Church of God differs from mainstream/traditional Protestants. Several sermons related to the free book are also available: Protestant, Baptist, and CCOG History; The First Protestant, God's Command, Grace, & Character; The New Testament, Martin Luther, and the Canon; Eucharist, Passover, and Easter; Views of Jews, Lost Tribes, Warfare, & Baptism; Scripture vs. Tradition, Sabbath vs. Sunday; Church Services, Sunday, Heaven, and God's Plan; Seventh Day Baptists/Adventists/Messianics: Protestant or COG?; Millennial Kingdom of God and God's Plan of Salvation; Crosses, Trees, Tithes, and Unclean Meats; The Godhead and the Trinity; Fleeing or Rapture?; and Ecumenism, Rome, and CCOG Differences.
The Gospel of the Kingdom of God This free online pdf booklet has answers many questions people have about the Gospel of the Kingdom of God and explains why it is the solution to the issues the world is facing. Here are links to four related sermons:  The Fantastic Gospel of the Kingdom of God!, The World's False Gospel, The Gospel of the Kingdom: From the New and Old Testaments, and The Kingdom of God is the Solution.
The Final Phase of the Work What is the final phase of the work? Who will lead it? Do you have the courage to support it? Here is a related YouTube video titled The Final Phase of the Work. The written article has been translated into Spanish La Fase Final de la Obra.
CCOG Multimedia What are many of the ways the Continuing Church of God is reaching people around the world to fulfill the commissions from Jesus in Matthew 24:14 and 28:19-20? What about literature, personal visits, the internet, radio, and television?