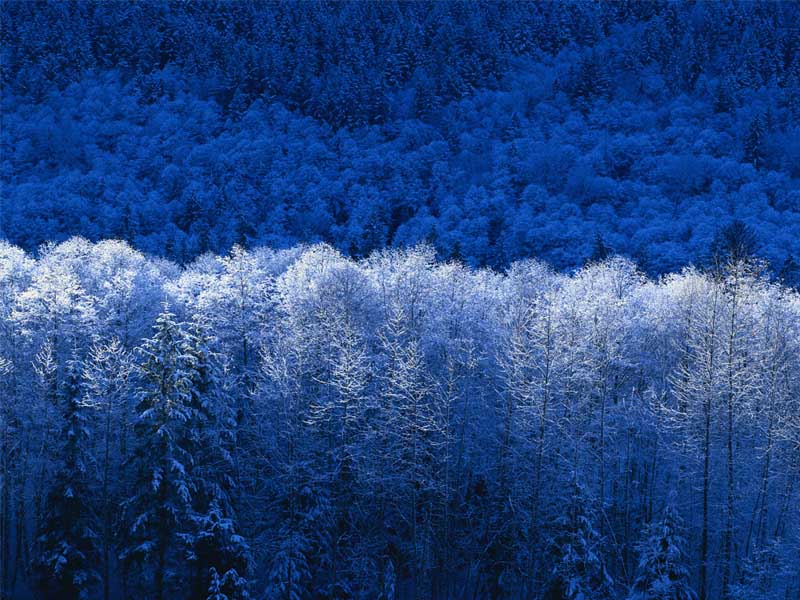 Has Winter Hit UCG in the Spring?
Late this morning, the following was on UCG's official members' website:
The annual General Conference of Elders meeting included a special Sabbath service May 17. President Clyde Kilough gave a sermon on spiritual maturity that was heard by an estimated 5,400 members. There were 196 elders and 146 elders' wives registered for the conference, and 90 congregations were on phone hookups. There were also 401 video Web connections, 53 English audio connections and nine Spanish connections…

Mr. Dick introduced the 14 elders of United Church of God ordained or credentialed since last year: Bill and Joanna Bradford, David Campbell, Grant and Kim Chick, Fred and Sandy Davidson, Ed and RaeAnn Dowd, Michael and Angelene Erickson, Kossi and Delali Fiaboé, Charles and Kaye Haughee, Ralph and Ingrid Helge, Bill and Ronnie Kubon, Tony and Brenda Levy, Antonio and Christine Ndung'u, Jerrison and Nice Shachoongo and Terry and Linda Swagerty…

Keynote Address

After the balloting, Mr. Dick gave the keynote address. He asked, "Is the theme 'Going on to Perfection' a platitude or a precept"—a set of marching orders? "What have I done that is worth something to God?" He gave James 1:27, Psalm 15 and Job 29:12-17 as examples of the priorities that really matter.

Mr. Dick mentioned the problem identified early in United's history, "We have not always treated one another in a godly manner." He commented on some of United's successes, including creating appeals processes, the peaceful transitions of power in UCG offices, teen summer camp program, the long-range planning for retiree care and the relations with those of other churches…

Mr. Kilough thanked Tom Kirkpatrick for his years of service as treasurer. He then introduced the new treasurer, Jason Lovelady…

Mr. Franks also gave the following statistics: There has been a 1.5 percent increase in U.S. church attendance for the year (about 200 more people). Average attendance is 11,430. High attendance was 13,374 for the First Day of Unleavened Bread. There's been a decrease of two pastors (89 to 87), and the number will likely drop to 85 soon because of retirements. At the high, United had 125 pastors.

Mr. Franks also reported on education programs such as Ambassador Bible Center, which is expanding to a nine-month program and will be featured in a video in the next few weeks. He mentioned that Ministerial Services is doing ABC, World News and Prophecy, focused education and marriage seminars. Sabbath youth instruction and Festival youth instruction lessons are being rewritten. Mr. Franks also discussed the United Youth Corps and the ministerial development programs.

Mr. Franks concluded that we are seeing real growth, even if not large, and that we face an aging ministry. Christ said to pray to the Lord of the harvest to send more laborers. Pray for the zeal and passion to do the work…

Mr. Salyer quoted from Herbert W. Armstrong's editorial policy and said it is even more relevant today…
Ballot Results

An outside auditing firm oversaw the ballot counting, and Mr. Dick read the preliminary ballot results at the end of the day.

The General Conference of Elders selected Paul Kieffer (international) and Aaron Dean, Darris McNeely and Robin Webber to the Council of Elders.

The Strategic Plan was ratified with 287 yes and 72 no.

The Operation Plan was ratified with 280 yes and 79 no.

The budget was ratified with 270 yes and 91 no.

The Amendment to Bylaws 12.2.2.11 and 12.2.2.12 (allowing statements of support for amendments to be included with the call and notice packet) was approved. The other four proposed amendments were not approved.

The resolution to rescind the 2007 GCE vote to relocate the home office to Texas was approved with 186 yes and 176 no.
However, no comments were included to what this vote to rescind the move to Texas will mean. It may simply be that UCG will have to set up a committee to look into what to do.
Perhaps it can sell or somehow stop itself from acquiring the Texas property or perhaps it will hold on to it until it can make a stronger case to its General Council of Elders (GCE–its local elders).
I did find it a bit odd that UCG's Chairman Robert Dick mentioned UCG's successes as "creating appeals processes, the peaceful transitions of power in UCG offices, teen summer camp program, the long-range planning for retiree care and the relations with those of other churches" as opposed to baptisms, public pronouncements, or other fruits of having a biblical work to the world.
An article of possibly related interest may be:
Should the Church Still Try to Place its Top Priority on Proclaiming the Gospel or Did Herbert W. Armstrong Change that Priority for the Work? Some say the Church should mainly feed the flock now as that is what Herbert W. Armstrong reportedly said. Is that what he said? Is that what the Bible says? What did Paul and Herbert W. Armstrong expect from evangelists?