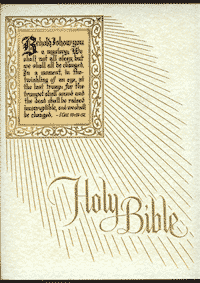 The United Church of God (UCG) has reported the death of its president Dennis Luker:
March 14, 2013

Dear Members of the United Church of God,

This letter is to inform you that United Church of God president, Dennis Luker, died today, March 14. He spent his last physical days residing in his hometown of Seattle, Washington, surrounded by his loving wife, LeeAnn, and their immediate family…

In my role as chairman during this transitional time, I have maintained frequent contact with the Council and the home office operation managers to ensure stability. Now, in accordance with our governing documents (Bylaw 9.5, Vacancies in Offices), the chairman of the Council of Elders becomes the acting president of the United Church of God, an International Association, until a new president is selected by the Council and assumes office.

I look forward to working with the Council of Elders in the presidential nomination process currently underway. As Council members, we appreciate your prayers for God's guidance for all in the weeks to come.

May the God of peace and comfort be with all of you at this time,

Robin Webber—Chairman and Acting President
Dennis Luker reported about his illness in the past (see UCG's Dennis Luker to not remain as its president), so this was not totally unexpected.