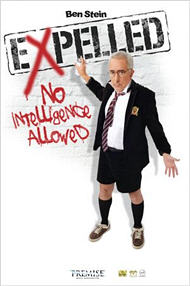 Pocket suggested the following ago:
Believing Without Evidence Is Always Morally Wrong

You have probably never heard of William Kingdon Clifford. He is not in the pantheon of great philosophers – perhaps because his life was cut short at the age of 33 – but I cannot think of anyone whose ideas are more relevant for our interconnected, AI-driven, digital age. This might seem strange given that we are talking about a Victorian Briton whose most famous philosophical work is an essay nearly 150 years ago. However, reality has caught up with Clifford. His once seemingly exaggerated claim that 'it is wrong always, everywhere, and for anyone, to believe anything upon insufficient evidence' is no longer hyperbole but a technical reality.

In 'The Ethics of Belief' (1877), Clifford gives three arguments as to why we have a moral obligation to believe responsibly, that is, to believe only what we have sufficient evidence for, and what we have diligently investigated. accessed 11/21/19 https://getpocket.com/explore/item/believing-without-evidence-is-always-morally-wrong?utm_source=pocket-newtab
The Bible teaches:
21 Prove all things; hold fast that which is good. (1 Thessalonians 5:21, KJV)
But most people do not do that.
If they did, to cite one example, no one would believe in evolution as the origin of life.
Consider the following from our free online book Is God's Existence Logical?: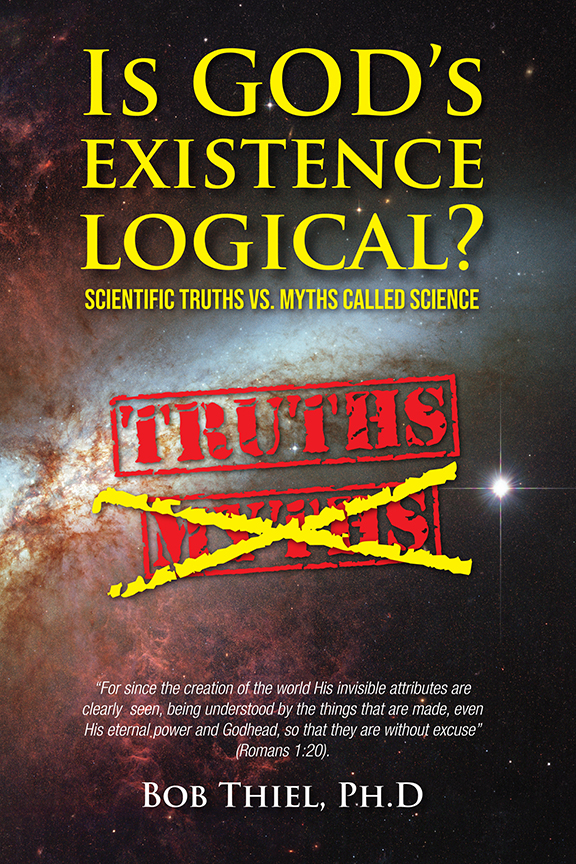 Notice something
Charles Darwin saw people making too much out of his writings when he was alive:

Darwin himself said: "I am in a hopeless muddle concerning the origin of things. Our ignorance of the derivation of things is very profound. I must be content to remain agnostic."

However, as he lay dying, he embraced the concept of creation. He also reflected on his life work, saying: "I was a young man with unformed ideas. I threw out queries, suggestions, wondering all the time over everything; to my astonishment the ideas took like wildfire. People made a religion out of them. (Keith B. Scopes II: The Great Debate : Creation Vs. Evolution. Huntington House, 1982, p. 47)

Sadly, many who wanted reasons NOT to believe in God pointed to his writings and claimed that they were more enlightened and/or scientific than the biblical account. They made a religion out of his theories.

Nobel Prize winner Dr. George Wald, from Harvard University, stated the following:

The reasonable view was to believe in spontaneous generation (life from nothing); the only alternative, to believe in a single, primary act of supernatural creation. There is no third position . . . One has only to contemplate the magnitude of this task to concede that the spontaneous generation of a living organism is impossible. Yet here we are, as a result I believe, of spontaneous generation. (Scott I. The God Solution: Are You Ready? Xlibris Corporation, 2013, p. 41)

This is an astounding admission. Dr. Wald is saying that he chose to believe the impossible. And "scientists" claim that those who believe in a Creator have blind faith with no proof, but instead believe the impossible!

Merriam-Webster's dictionary defines impossible as "incapable of being or of occurring."

It is a falsehood to believe in something that is impossible.
So, no scientist has truly proved evolution as the origin of life as it is impossible to occur.
But sadly, academia and much of the world accept the moral outrage of evolution. So, it is little wonder that they also do not accept the true God of Bible or His true Church.
The fact is that evolution functions as a false religion that many cling to. Therefore, many who hold to it do not bother to look into the truth about why they are on this planet nor what their life really is supposed to be about.
The Continuing Church of God put out two short animations related to this general topic on our  CCOG Animations channel:
Colleges and universities teach variations of a godless 'Big Bang theory' as science. But is it scientific or simply the musing of scientists? The late Dr. Stephen Hawking stated that there was nothing before the Big Bang. Is it logical that nothing became everything? What should have happened then according to scientists? What happens to radioactive materials like uranium? What does the Bible teach about errors called science? Is God's existence more logical than a godless 'Big Bang'? Which has more actual proof? In this animation, a university student asks a professor questions and provides information that students and those out of school should know. A free online booklet is also available:
Here is a link to our video: Big Bang: Nothing or Creator?
Did life just spring up on its own? Is this possible according to a Nobel-prize winning scientist who believes in 'spontaneous generation' and other aspects of evolution? Is there any possibility that life could have just started on its own and thrived to the point of being able to reproduce? Is the academic community biased against those who believe in a Divine Creator God? Does it make scientific sense to believe in the atheistic position? Is there more proof of God's existence than there is for 'spontaneous generation'? What about DNA and Charles Darwin? What about the RNA first hypothesis? What about matter, entropy, biogenesis, and abiogenesis? Is evolution possible, probable, or impossible? Dr. Thiel addresses these issues and more.
Here is a link to our animated video: A Lifegiver or Spontaneous Evolution?
The Apostle Paul warned:
20 O Timothy! Guard what was committed to your trust, avoiding the profane and idle babblings and contradictions of what is falsely called knowledge — 21 by professing it some have strayed concerning the faith. (1 Timothy 6:20-21, NKJV)

20

O Timothy, keep that which is committed to thy trust, avoiding profane and vain babblings, and oppositions of science falsely so called:

21

Which some professing have erred concerning the faith.  (1 Timothy 6:20-21, KJV)
Problems of contradictions of what is called 'knowledge/science' exist to this day. If there ever is an apparent contradiction between the Bible and what is called 'science' remember that the Bible teaches:
4 …  Indeed, let God be true but every man a liar.  (Romans 3:4)
The Bible is scientific and reliable. Not all scientists are. Nor are all theologians.
The Apostle Paul also wrote the following to Timothy about some who were:
7 always learning and never able to come to the knowledge of the truth. 8 Now as Jannes and Jambres resisted Moses, so do these also resist the truth: men of corrupt minds, disapproved concerning the faith; 9 but they will progress no further, for their folly will be manifest to all, (2 Timothy 3:7-9)
Believe the truth. Belief in God is logical.
And as far as His true Church goes, those who are willing to accept the Bible (see also Where is the True Christian Church Today?) and the truth about church history (see also Continuing History of the Church of God) can prove this to themselves if they are willing to believe and act on the truth.
Some items of possibly related interest may include:
Is God's Existence Logical? Is it really logical to believe in God? Yes! Would you like Christian answers to give atheists? This is a free online booklet that deal with improper theories and musings called science related to the origin of the origin of the universe, the origin of life, and evolution. Two animated videos of related interest are also available: Big Bang: Nothing or Creator? and A Lifegiver or Spontaneous Evolution?
The MYSTERY of GOD's PLAN Why Did God Create Anything? Why did God make you? This free online book helps answers some of the biggest questions that human have.
Does it Make Physical Sense to believe in God? Some say it is not logical to believe in God. Is that true? Here is a link to a YouTube sermon titled Is it logical to believe in God?
Is Evolution Probable or Impossible or Is God's Existence Logical? Part II This short article clearly answers what 'pseudo-scientists' refuse to acknowledge. Here is a link to a YouTube video titled Is There Another View of Evolution? and another titled Quickly Disprove Evolution as the Origin of Life.
How Old is the Earth and How Long Were the Days of Creation? Does the Bible allow for the creation of the universe and earth billions of years ago? Why do some believe they are no older than 6,000 years old? What is the gap theory? Were the days of creation in Genesis 1:3 through 2:3 24 hours long? Here is a link to a sermon: Genesis, 'Prehistoric man,' and the Gap theory. Here is a link to a related article in Spanish: ¿Cuán vieja es la Tierra? ¿Cuán largos fueron los Días de la Creación? ¿Teoría de la brecha?
How is God Omnipotent, Omnipresent, and Omniscient? Here is a biblical article which answers what many really wonder about it.
Proof Jesus is the Messiah This free book has over 200 Hebrew prophecies were fulfilled by Jesus. Plus, His arrival was consistent with specific prophecies and even Jewish interpretations of prophecy. Here are links to seven related sermons: Proof Jesus is the Messiah, Prophecies of Jesus' birth, timing, and death, Jesus' prophesied divinity, 200+ OT prophecies Jesus filled; Plus prophecies He made, Why Don't Jews Accept Jesus?, Daniel 9, Jews, and Jesus, and Facts and Atheists' Delusions About Jesus. Plus the links to two sermonettes: Luke's census: Any historical evidence? and Muslims believe Jesus is the Messiah, but … These videos cover nearly all of the book, plus have some information not in the book.
Where is the True Christian Church Today? This free online pdf booklet answers that question and includes 18 proofs, clues, and signs to identify the true vs. false Christian church. Plus 7 proofs, clues, and signs to help identify Laodicean churches. A related sermon is also available: Where is the True Christian Church? Here is a link to the booklet in the Spanish language: ¿Dónde está la verdadera Iglesia cristiana de hoy? Here is a link in the German language: WO IST DIE WAHRE CHRISTLICHE KIRCHE HEUTE? Here is a link in the French language: Où est la vraie Église Chrétienne aujourd'hui? Here is a link to a short animation: Which Church would Jesus Choose?
Continuing History of the Church of God This pdf booklet is a historical overview of the true Church of God and some of its main opponents from Acts 2 to the 21st century. Related sermon links include Continuing History of the Church of God: c. 31 to c. 300 A.D. and Continuing History of the Church of God: 4th-16th Centuries and Continuing History of the Church of God: 17th-20th Centuries. The booklet is available in Spanish: Continuación de la Historia de la Iglesia de Dios, German: Kontinuierliche Geschichte der Kirche Gottes, French: L Histoire Continue de l Église de Dieu and Ekegusii Omogano Bw'ekanisa Ya Nyasae Egendererete.