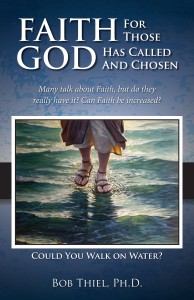 The Continuing Church of God is pleased to announce at the COGwriter.com website, the availability of its newest booklet titled Faith for Those God has Called and Chosen.
What is faith? Can faith be increased? Are you saved by faith? What about works? Do Christians need to keep the Ten Commandments? What is the 'faith chapter'? How do the just live by faith? Is faith one of the weightier matters of the law? How does faith come? Here is a link to a related sermon titled: Faith for the Called and Chosen. Here is a link to shorter version of the written article in Mandarin Chinese 一篇关于信仰的小文
This is our second booklet to be released this year (the first was Continuing History of the Church of God).
Other printed literature published by the Continuing Church of God includes our Bible News Prophecy magazine which is produced in multiple languages including English, Spanish, Tagalog, Kiswahili, and Mandarin Chinese.
Here now is a link to the newest booklet Faith for Those God has Called and Chosen.