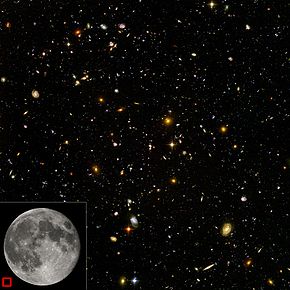 The Continuing Church of God has a sermon titled: Is it logical to believe in God?, which is at its ContinuingCOG channel.
1:16:37
Is it logical to believe in God? Is it more scientific to believe in God or randomness? Do mathematics disprove the concept of the past eternity of matter? What can laptop computers show us? Can life start on its own? What would happen if life began without a Creator? Did evolutionists make a religion out of Charles Darwin's ideas? Did Charles Darwin and Albert Einstein believe in God? Do some of the educated claim to believe in the impossible? Here is a link to the video
Is it logical to believe in God?
Some items of possibly related interest may include:
Is God's Existence Logical? Some say it is not logical to believe in God. Is that true? Here is a link to a YouTube sermon titled Is it logical to believe in God?
Is Evolution Probable or Impossible or Is God's Existence Logical? Part II This short article clearly answers what 'pseudo-scientists' refuse to acknowledge. Here is a link to a YouTube video titled Quickly Disprove Evolution as the Origin of Life.
How Old is the Earth and How Long Were the Days of Creation? Does the Bible allow for the creation of the universe and earth billions of years ago? Why do some believe they are no older than 6,000 years old? What is the gap theory? Where the days of creation in Genesis 1:3 through 2:3 24 hours long?
Where Did God Come From? Any ideas? And how has God been able to exist? Who is God?
How is God Omnipotent, Omnipresent, and Omniscient? Here is a biblical article which answers what many really wonder about it.
Has time been lost? It Saturday the seventh day of the week?
Why Were You Born? Why did God make you? Herbert W. Armstrong wrote this as a booklet on this important subject. You may also wish to read the article What is Your Destiny? or watch the video, also titled What is Your Destiny?
What is the Meaning of Life? Who does God say is happy? What is your ultimate destiny? Do you really know? Does God actually have a plan for YOU personally? There is also a video titled What is the meaning of your life?
ContinuingCOG channel. Dr. Thiel has produced YouTube video sermons for this channel. Note: Since these are sermon-length, they can take a little longer to load than other YouTube videos.