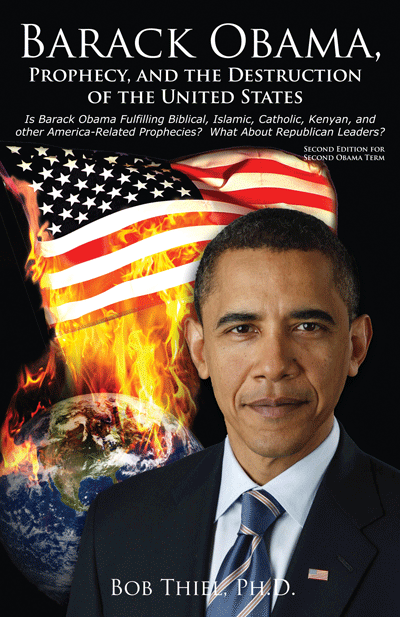 Representatives of the Obama Administration are extending certain benefits to "spouses" of homosexual partners:
11 February 2013

(Reuters) – The Pentagon announced on Monday it would extend more of the benefits offered to spouses of heterosexual troops to those of gay personnel…The announcement came on the eve of President Barack Obama's State of the Union address and just weeks after he made history by becoming the first U.S. president to praise progress on gay rights in his inaugural address.

"Secretary Panetta's decision today answers the call President Obama issued in his inaugural address to complete our nation's journey toward equality," said Allyson Robinson, head of the advocacy group OutServe-SLDN and an Army veteran.  http://www.reuters.com/article/2013/02/11/us-usa-military-gays-idUSBRE91A0XZ20130211
The movement to expand homosexual issues in the USA mainly keeps going forward, despite biblical injunctions that are opposed to it.
Yet, while the movement in favor is also gaining ground in the UK, especially after the House of Commons approved a homosexual marriage bill last week, some in the UK are opposing it:
11 February 2013

More than half the Conservatives in the House of Lords are planning to vote against the same-sex marriage bill alongside "dozens" of Labour and Liberal Democrat peers…On 5 February MPs voted 400 to 175 in supporting the government's Marriage (Same Sex Couples) Bill – a majority of 225 votes – following an afternoon of heated debate in the House of Commons. The bill will now go to a Commons committee, and is set to be voted on by the House of Lords in May.  http://www.pinknews.co.uk/2013/02/11/house-of-lords-may-stage-an-anti-equal-marriage-rebellion/

Stewart Keiller, leader of Bath City Church, and Bath Abbey rector the Rev Edward Mason will put forward the case for MPs voting against the Bill…

Mr Keiller said: "The issue for me is that this is not really about fairness or equality. Marriage as defined by the Bible has been the basic building block of British society for about a couple of thousand years and we are literally changing the definition of this word in a rather rushed piece of legislation. It's not about being anti-gay, most Christians I mix with are not at all anti-gay, but marriage has a clear definition, or did at least." http://www.thisisbath.co.uk/Public-debate-gay-marriage-legislation-planned/story-18116715-detail/story.html#ixzz2KdO737iy
While it is good that some are willing to stand up for biblical marriage, the overwhelming vote by the UK House of Commons, which was also endorsed by UK Prime Minister David Cameron, suggests that the UK plans to take a non-biblical position.
Those in the USA and UK who approve of homosexuality and want to redefine marriage, etc. should consider that the Bible teaches the following:
18 For the wrath of God is revealed from heaven against all ungodliness and unrighteousness of men, who suppress the truth in unrighteousness, 19 because what may be known of God is manifest in them, for God has shown it to them. 20 For since the creation of the world His invisible attributes are clearly seen, being understood by the things that are made, even His eternal power and Godhead, so that they are without excuse, 21 because, although they knew God, they did not glorify Him as God, nor were thankful, but became futile in their thoughts, and their foolish hearts were darkened. 22 Professing to be wise, they became fools, 23 and changed the glory of the incorruptible God into an image made like corruptible man — and birds and four-footed animals and creeping things.

24 Therefore God also gave them up to uncleanness, in the lusts of their hearts, to dishonor their bodies among themselves, 25 who exchanged the truth of God for the lie, and worshiped and served the creature rather than the Creator, who is blessed forever. Amen.

26 For this reason God gave them up to vile passions. For even their women exchanged the natural use for what is against nature. 27 Likewise also the men, leaving the natural use of the woman, burned in their lust for one another, men with men committing what is shameful, and receiving in themselves the penalty of their error which was due.

28 And even as they did not like to retain God in their knowledge, God gave them over to a debased mind, to do those things which are not fitting; 29 being filled with all unrighteousness, sexual immorality, wickedness, covetousness, maliciousness; full of envy, murder, strife, deceit, evil-mindedness; they are whisperers, 30 backbiters, haters of God, violent, proud, boasters, inventors of evil things, disobedient to parents, 31 undiscerning, untrustworthy, unloving, unforgiving, unmerciful; 32 who, knowing the righteous judgment of God, that those who practice such things are deserving of death, not only do the same but also approve of those who practice them.  (Romans 1:18-32)

7 as Sodom and Gomorrah, and the cities around them in a similar manner to these, having given themselves over to sexual immorality and gone after strange flesh, are set forth as an example, suffering the vengeance of eternal fire. (Jude 7)

6…the cities of Sodom and Gomorrah into ashes, condemned them to destruction, making them an example to those who afterward would live ungodly (2 Peter 2:6,
NKJV)
Sadly, as the population pays less attention to the words of the Bible, it is embracing more and more practices that the Bible condemns.  This will not be good for the USA, UK, or their Anglo-descended allies.
Some items of possibly related interest may include:
Anglo – America in Prophecy & the Lost Tribes of Israel Are the Americans, Canadians, British, Scottish, Welsh, Australians, Anglo-Southern Africans, and New Zealanders descendants of Joseph? Where are the lost ten-tribes of Israel? Who are the lost tribes of Israel? Will God punish the U.S.A., Canada, United Kingdom, and other Anglo nations? Why might God allow them to be punished first?
The Bible Condemns Homosexuality "Same-sex marriage" for "gays" and lesbians is becoming more acceptable to many. What does the Bible teach about homosexuality?  Can homosexuals change?
God Created Marriage Some falsely claim that God did not create marriage and that fornication is fine.  What does the Bible really teach?
Why Marriage? Soon Obsolete? This is a booklet from Herbert Armstrong on this important topic.
Love, Marriage, and Sex It is important to get them in the right order.
Barack Obama, Prophecy, and the Destruction of the United States-Second Edition for Second Obama Term This is a 160 page book for people truly interested in prophecies related to Barack Obama and the United States, including learning about many that have already been fulfilled (which the book documents in detail) and those that will be fulfilled in the future. It also has a chapter about a Republican choice. This book is available to order at www.barackobamaprophecy.com. The physical book can also be purchased at Amazon from the following link: Barack Obama, Prophecy, and the Destruction of the United States: Is Barack Obama Fulfilling Biblical, Islamic, Catholic, Kenyan, and other America-Related Prophecies? What About Republican Leaders? Second Edition for Second Obama Term.
Barack Obama, Prophecy, and the Destruction of the United States-Second Term-Amazon Kindle edition. This electronic version is available for only US$2.99. And you do not need an actual Kindle device to read it. Why? Amazon will allow you to download it to almost any device: Please click HERE to download one of Amazon s Free Reader Apps. After you go to for your free Kindle reader and then go to Barack Obama, Prophecy, and the Destruction of the United States-Second Term-Amazon Kindle edition.