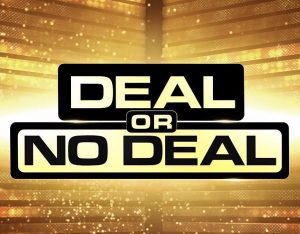 CNBC
UK Prime Minister hopeful, Boris Johnson made a Brexit pledge:
Deal or no deal, we leave EU on October 31 – PM candidate Johnson

June 3, 2019

LONDON (Reuters) – Boris Johnson, frontrunner to be Britain's next prime minister, promised on Monday to lead the country out of the European Union on Oct. 31 with or without an exit deal, launching his leadership bid in a campaign video.

Prime Minister Theresa May is due to resign on Friday having failed to deliver Brexit on schedule. …

Johnson, a former foreign minister who resigned in protest at May's handling of Brexit, is the bookmakers' favourite to win a crowded contest and take over the running of the country at its most important strategic juncture in decades.

"If I get in we'll come out, deal or no deal, on October the 31st," he was seen telling a member of the public in a campaign video released on Twitter.

The launch coincided with the arrival in Britain of U.S. President Donald Trump, who has thrown his weight behind Johnson by saying he would do a "very good job" as British leader. https://www.reuters.com/article/uk-britain-eu-boris/deal-or-no-deal-we-leave-eu-on-october-31-pm-candidate-johnson-idUSKCN1T411L
"Deal or No Deal" was the name of a television game show that was popular in the USA and UK for a time. It was essentially a high risk game that was based upon luck. Brexit is more complicated and serious.
The EU does not want to renegotiate its Brexit offer–and that was the one that Boris Johnson was opposed to.
Furthermore, the European Union's two presidents have said that the EU will not renegotiate a better deal with the UK.
That may well be.
However, there still would be some talk of negotiations for a 'no deal' Brexit as both the EU and the UK will have to discuss various trade, immigration, and financial matters.
A no deal Brexit is often referred to as a hard Brexit.
Many who voted for a Brexit seem to prefer a hard Brexit to Theresa May's negotiated deal.
Most in Parliament do not seem to want the UK to exit the European Union, but after turning down Theresa May's deal multiple times, as well as the idea of a hard Brexit, they may still complicate the process–even if Boris Johnson becomes Prime Minister (though the rise of Nigel Farage's Brexit Party might convince more in Parliament to support, or at least not stop, a Johnson hard Brexit).
The EU, itself, has long opposed Brexit and will not be pleased with what is considered to be a no-deal, or otherwise somewhat negotiated, Brexit.
As far as the EU's real feelings go, BBC's Kevin Connolly reported a while back (see EU states that UK must pay a price for Brexit and be worse off than EU member states):
The 27 EU Remainer states are adamant that Britain will pay a price for leaving and will be worse off outside than the union than it is on the inside.
The EU does not want other nations thinking that they can, should, or might leave.
Now, US President Trump has been supportive of Brexit and has stated that the UK should not pay a massive financial price to the EU for leaving (see Donald Trump pushing Brexit, pushing Mexico, and pushing against India).
As far as Donald Trump goes, he is in the UK, and met with the Queen:
June 3, 2019

Britain's Queen Elizabeth greeted Trump and his wife Melania after they arrived at Buckingham Palace by Marine One helicopter Monday. After a welcoming ceremony that included a 41-gun salute, and inspection of the Royal Guard of Honor, the Trumps headed inside for a private lunch with the queen. …

Trump said his trip would be "very interesting" and that he thinks the United States and Britain have an opportunity to work out a "very big trade deal" in the near future.

His visit comes as Britain is in the midst of political turmoil. Prime Minister May announced last month she would be resigning on June 7, two days after Trump's departure, after failing to complete Britain's exit from the European Union.

That process will be inherited by her successor, with no clear path to a resolution among sharply divided parties.

Trump has publicly backed former foreign secretary Boris Johnson as leader of the Conservative Party to succeed May. He told reporters before departing the White House late Sunday he may meet with Johnson and Brexit party politician Nigel Farage while he is in London, potentially creating an embarrassment to the outgoing prime minister.

What is certainly not on his agenda is a meeting with London Mayor Sadiq Khan, who wrote in The Observer newspaper that welcoming Trump for a state visit is "un-British." He cited Trump's sharing of tweets from a "British far-right racist group," the president's rejection of scientific evidence of climate change, and Trump "trying to interfere shamelessly" in the race to replace May.

When asked if he would be open to meeting with Khan, Trump said Sunday, "No, I don't think much of him" and likened him to New York mayor Bill de Blasio, a Trump political opponent, "only shorter".

Upon landing in London, Trump continued his attack on Khan via twitter, calling him a "stone cold loser" who "has been foolishly 'nasty' to the visiting President of the United States, by far the most important ally of the United Kingdom." https://www.voanews.com/a/trump-europe-trip/4943124.html

June 3, 2019

Queen Elizabeth II's lavish state banquet for President Donald Trump and first lady Melania Trump got underway Monday evening at Buckingham Palace with the usual reciprocal toasts as a clutch of Trump and royal relations looked on from a magnificent table in the palace ballroom. …

The queen was her usual sincere but restrained self in her speech; Trump was much more effusive, especially about her: He called her "that great, great woman."

"Mr President, as we look to the future, I am confident that our common values and shared interests will continue to unite us. Tonight we celebrate an alliance that has helped to ensure the safety and prosperity of both our peoples for decades, and which I believe will endure for many years to come," she concluded.

"On behalf of all Americans, I offer a toast to the eternal friendship of our people, the vitality of our nations, and to the long, cherished, and truly remarkable reign of Her Majesty the Queen," Trump concluded. https://www.usatoday.com/story/life/people/2019/06/03/queen-elizabeth-greets-donald-trump-and-melania-trump-state-visit/1302600001/
While I was not thrilled with various comments from London Mayor Sadiq Khan, it would be nice if US President Trump would stop his name calling and bullying tactics.
That being said, there still is a "special relationship" between the USA and the UK.
The Atlantic properly reported something from the British Ambassador:
The 'Special Relationship' Is Built on More Than Personal Ties
For the time being the 'special relationship between the USA and UK will continue, despite statements from Donald Trump and his UK detractors.
The UK is part of the 'Five Eyes' espionage alliance with the USA (Canada, Australia, and New Zealand are the other members).
Both Donald Trump and the UK hope to make a trade deal with each other for political and economic reasons.
Later on, both nations will be negatively affected by what could be called World War III.
The late Pastor General of the old Worldwide Church of God, Herbert W. Armstrong, wrote the following in 1979 about its start:
What is this abomination? This refers to Daniel 11:31 and Matthew 24:15…That will be a time when the UNITED Europe shall appear–the revival of the medieval "Holy Roman Empire." We shall then be warned, and readied to be taken to a place of refuge and safety from the Great Tribulation. Forty-five days later "the beasts armies" will surround Jerusalem. Thirty days later the Great Tribulation will probably start with a nuclear attack on London and Britain–and possibly the same day or immediately after, on the United States and Canadian cities. The GREAT TRIBULATION, we shall fully then realize, is the time of "Jacob's Trouble," spoken of in Jeremiah 30:7. And Jacob's name was named on Joseph's sons, Ephraim and Manasseh (Gen. 48:16). At that time a third of the people in our nations will die, or shall have died, by famine and disease epidemics; another third will dies of the war–our cities being destroyed (Ezek. 6:6), and the remaining third will be carried to the land of our enemies as slaves (Ezek. 5:12). (Armstrong HW. The Time We Are In, Now. Pastor General's Report-Vol 1, No. 15, November 20, 1979, Page 2).
Irrespective of which nation is attacked first, both the USA and UK will lose their respective sovereignties.
And eventually, even they will tend to turn on each other:
21 Manasseh shall devour Ephraim, and Ephraim Manasseh;
Together they shall be against Judah.

For all this His anger is not turned away,
But His hand is stretched out still. (Isaiah 9:21)
Alliances will not hold as many seem to think that they will.
Ephraim represents the British-descended peoples of the UK, Canada, Australia, and New Zealand, whereas Manasseh represents many in the USA.
For more on their identities, check out articles such as Anglo – America in Prophecy & the Lost Tribes of Israel.
As far as Brexit and Donald Trump go, Europe is upset at both. One day the European Beast power will arise and take actions that most of those in the UK (as well as USA and Canada) will not consider possible (cf. Daniel 8:24-25, 11:39; see also USA in Prophecy: The Strongest Fortresses).
A 'no deal' or 'hard Brexit' will only tend to speed-up European resolve.
Some items of possibly related interest may include:
Brexit and the fate of Northern Ireland, Gibraltar, the UK, and the USA On April 29, 2017, 27 of the nations of the European Union agreed to certain guidelines for the negotiations with the United Kingdom of Great Britain and Northern Ireland which gave its notice to leave on March 29, 2017. These guidelines are contrary to what the UK wants. Does the EU intend the UK to pay a price for leaving the EU? What does Spain want? What does the Republic of Ireland want? Will Northern Ireland and Gibraltar eventually fall under European control? Will the UK and USA be conquered? What does the Bible teach? Dr. Thiel answer these questions and more in this video.
Forbes' Brexit Monster is the Beast of Revelation Various ones have been properly convinced that there is a plan for a European superstate. Forbes' writer Tom Worstall wrote that the Brexit vote was about the United Kingdom "not joining the monster of the European Union to come." The Bible tells of a Beast monster that will arise in the end times in Europe. Dr. Thiel cites news reports, as well as the Old and New Testaments, to show that the monster many fear will arise in Europe, despite the vote by the British to exit the European Union. This is a video.
Will the UK Lose Gibraltar and the Falkland Islands? For many years, the major sea gates of the world were possessed/controlled by the United States (Panama Canal and certain locations in the Pacific ocean) and the British Empire (Straits of Malacca, Singapore, Suez Canal, Bab el Mandeb, Strait of Hormuz, Simon's Town/Cape of Good Hope, Malta, etc.), and many are no longer under their control. Spain wants Gibraltar and Argentina wants the Falklands (also known as the Malvinas). UK Prime Minister David Cameron says the UK will defend the Falklands Gibraltar. Does the Bible give clues as to what will happen with those 'sea gates'? Do promises made the Jacob's mother Rebekah play a role? What about Deuteronomy 28? This is a video.
Post Brexit Prophecy On June 23, 2016, the voters of the United Kingdom of Great Britain and Northern Ireland (UK) chose to leave the European Union. Now with this BRitish EXIT (Brexit) vote, what is prophesied to happen to the UK? Will the UK do well or be taken over and made slaves? Dr. Thiel explains from biblical prophecies what is ahead for the UK, Europe, and even the USA, Canada, Australia, and New Zealand. This is a video.
Will the UK Lose Gibraltar and the Falkland Islands? Spain wants Gibraltar and Argentina wants the Falklands (also known as the Malvinas). Does the Bible give clues as to what will happen with these 'sea gates'? A version of the article in the Spanish language would be ¿Perderá el Reino Unido a Gibraltar y las Islas Falkland (Malvinas)?
Anglo – America in Prophecy & the Lost Tribes of Israel Are the Americans, Canadians, English, Scottish, Welsh, Australians, Anglo-Saxon (non-Dutch) Southern Africans, and New Zealanders descendants of Joseph? Where are the lost ten-tribes of Israel? Who are the lost tribes of Israel? What will happen to Jerusalem and the Jews in Israel? Will God punish the U.S.A., Canada, United Kingdom, and other Anglo-Saxon nations? Why might God allow them to be punished first? Here is a link to the Spanish version of this article: Anglo-América & las Tribus Perdidas de Israel. Information is also in the YouTube sermons titled Where are the Ten Lost Tribes? Why does it matter? and British are the Covenant People. A short YouTube of prophetic interest may be: Are Chinese threats against Australia for real?
Will the Anglo-Saxon-Celtic Nations be Divided and Have People Taken as Slaves? Will the lands of the United States, United Kingdom, Canada, Australia, and New Zealand be divided? What about Jerusalem? What does Bible prophecy teach? Are there non-biblical prophecies that support this idea? Who will divide those lands? Who will end up with the lands and the people? Here is a link to a video titled Will the USA and other Anglo-nations be Divided and Their People Made Slaves? Here is a related item in the Spanish language ¿Serán divididas las naciones anglosajonas?
British are the Covenant People What do 'British' and 'Britain' mean in Hebrew? Are the descendants of the Anglo-Saxons people of the covenant? Does the British royal family connect to the throne of David? What does the Bible teach? What does history show us? Is there any DNA evidence related to British-Israelism? When did Christianity make it to the British Isles? Could Jeremiah have made it to the British Isles? What type of Christians made it to the British Isles? Did the last King of England believe in British Israelism?
Canada in Prophecy: What Does Bible Prophecy, Catholic Prophecy, and other Predictions Suggest About the Future of Canada? There are prophecies that suggest involvement with Canada. And many are not positive about its future. A sermon of related interest is also available: Canada in Prophecy.
Australia and New Zealand in Prophecy Do biblical prophecies help explain the wealth blessings for Australia and New Zealand? Might cursings from disobedience come in the 21st century? Here is a link to a related sermon: Australia and New Zealand: Origins and Prophecy.
Who is the King of the West? Why is there no Final End-Time King of the West in Bible Prophecy? Is the United States the King of the West? Here is a version in the Spanish language: ¿Quién es el Rey del Occidente? ¿Por qué no hay un Rey del Occidente en la profecía del tiempo del fin? A related sermon is also available: The Bible, the USA, and the King of the West.
World War III: Steps in Progress Are there surprising actions going on now that are leading to WWIII? Might a nuclear attack be expected? Does the Bible promise protection to all or only some Christians? How can you be part of those that will be protected? A related video would be Is World War III About to Begin? Can You Escape?
Who is the King of the North? Is there one? Do biblical and Roman Catholic prophecies for the Great Monarch point to the same leader? Should he be followed? Who will be the King of the North discussed in Daniel 11? Is a nuclear attack prophesied to happen to the English-speaking peoples of the United States, Great Britain, Canada, Australia, and New Zealand? When do the 1335 days, 1290 days, and 1260 days (the time, times, and half a time) of Daniel 12 begin? When does the Bible show that economic collapse will affect the United States? In the Spanish language check out ¿Quién es el Rey del Norte? Here is a link to a video titled: The Future King of the North.
Does God Have a 6,000 Year Plan? What Year Does the 6,000 Years End? Was a 6000 year time allowed for humans to rule followed by a literal thousand year reign of Christ on Earth taught by the early Christians? Does God have 7,000 year plan? What year may the six thousand years of human rule end? When will Jesus return? 2027 or 20xx? There is also a video titled 6000 Years: When will God's Kingdom Come? Here is a link to the article in Spanish: ¿Tiene Dios un plan de 6,000 años?
When Will the Great Tribulation Begin? 2019, 2020, or 2021? Can the Great Tribulation begin today? What happens before the Great Tribulation in the "beginning of sorrows"? What happens in the Great Tribulation and the Day of the Lord? Is this the time of the Gentiles? When is the earliest that the Great Tribulation can begin? What is the Day of the Lord? Who are the 144,000? Here is a version of the article in the Spanish language: ¿Puede comenzar la Gran Tribulación en 2018 o 2019? ¿Es el Tiempo de los Gentiles? You can also see the English language sermon videos: The Great Tribulation from the Mount of Olives and Can the Great Tribulation begin before 2020? A shorter and newer video is: Might the Great Tribulation start in 2019?
The Times of the Gentiles Has there been more than one time of the Gentiles? Are we in it now or in the time of Anglo-America? What will the final time of the Gentiles be like? A related sermon is available and is titled: The Times of the Gentiles.
Europa, the Beast, and Revelation Where did Europe get its name? What might Europe have to do with the Book of Revelation? What about "the Beast"? Is an emerging European power "the daughter of Babylon"? What is ahead for Europe? Here is a link to a video titled: Can You Prove that the Beast to Come is European?
European Technology and the Beast of Revelation Will the coming European Beast power would use and develop technology that will result in the taking over of the USA and its Anglo-Saxon allies? Is this possible? What does the Bible teach? Here is a related YouTube video: Military Technology and the Beast of Revelation.
Must the Ten Kings of Revelation 17:12 Rule over Ten Currently Existing Nations? Some claim that these passages refer to a gathering of 10 currently existing nations together, while one group teaches that this is referring to 11 nations getting together. Is that what Revelation 17:12-13 refers to? The ramifications of misunderstanding this are enormous. A related sermon is titled Ten Kings of Revelation and the Great Tribulation.
WTO/TTIP and the Babylonian Beast Will international trade agreements like WTO/TTIP/CETA lead to the fulfillment of end time prophecies concerning the Babylonian Beast power that the Book of Revelation warns against? What does the Bible teach? A related video would be WTO Trade Deal and the Rise of the European Beast Power.
Donald Trump in Prophecy Prophecy, Donald Trump? Are there prophecies that Donald Trump may fulfill? Are there any prophecies that he has already helped fulfill? Is a Donald Trump presidency proving to be apocalyptic? Two related videos are available: Donald: 'Trump of God' or Apocalyptic? and Donald Trump's Prophetic Presidency.
Trump Presidency Magic 8 Ball or Bible Prophecy? BBC reported that one might as well use a 'Magic Eight-Ball' to try to predict what will happen in the remaining time of Donald Trump's presidency. What is a 'Magic Eight-Ball'? Dr. Thiel not only explains that, but also briefly goes over 10 biblically-based warnings he wrote would happen if Donald Trump were elected that have already began to come to pass. He also goes over something he wrote back in 2008 that the Trump presidency is also helping lead to fulfillment. Should you trust Bible prophecy or not? Dr. Thiel says that Bible prophecy can be trusted, despite the view of skeptics and others that either overlook or despise the Bible. This is a video.
Donald Trump and America's Apocalypse This 188 page book is for people truly interested in prophecies related to Donald Trump and the United States, including learning about several that have already been fulfilled and those that will be fulfilled in the future. The physical book can be purchased at Amazon for $12.99 from the following link: Donald Trump and America's Apocalypse.
Donald Trump and America's Apocalypse-Kindle Edition This electronic version of the 188 page print edition is available for only US$3.99. And you do not need an actual Kindle device to read it. Why? Amazon will allow you to download it to almost any device: Please click HERE to download one of Amazon s Free Reader Apps. After you go to for your free Kindle reader and then go to Donald Trump and America's Apocalypse-Kindle Edition.