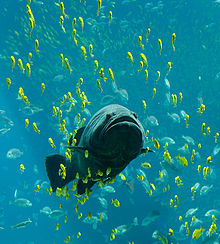 COGwriter
At least six million fish reportedly have been killed in Bolivia from the cold wave in South America (http://sify.com/news/cold-wave-kills-six-million-fish-in-bolivia-news-international-kielkdaieea.html).  The cold wave is affecting much of the continent:
Unusually cold winter weather has hit Brazil, Argentina, Uruguay and Bolivia, causing "millions of dead fish" in Bolivian rivers, officials said. ( http://www.upi.com/Top_News/International/2010/08/05/S-America-having-bitter-winter-weather/UPI-90551281041164)

Argentina Has Colder Winter Than Antartica (http://www.bloomberg.com/news/2010-08-03/argentina-colder-than-antarctica-spurs-record-power-imports-shuts-plants.html)

There have been many human deaths in Peru attributed to the cold (Peru: 409 fatalities due to cold wave and pneumonia).
This contrasts to the heat problems in Russia:
Russia…this year high temperatures and a prolonged drought have sparked a rash of wildfires, turning swathes of the region into an inferno. (http://www.ft.com/cms/s/0/c263e754-a0b7-11df-badd-00144feabdc0.html)
I have reported about these problems in South America (Weather Disasters in South America, Kansas, China, and the Philippines) and Russia (Drought: Less Wheat in Russia, Europe, Australia, China, and Argentina) earlier.  But thus far, things seem to have worsened in those regions.
But, they will likely recover.  For while the end is soon, it is not yet (Matthew 24:6).
The weather situations around the world affect many things, including the economy, people's lives, and the food supply.  The fact that so much is happening now, may be consistent with certain end time prophecies.
LCG has long had a booklet of possibly related interest titled "Who Controls the Weather? " that is available for those interested in more on the weather and Bible prophecy.
Jesus foretold on a time of natural disasters as "the beginning of sorrows" (Matthew 24:7-8), but the Book of Revelation (16:8-11) tells of a time of even greater disturbances during "the Day of the Lord".  A time we are getting closer to.
Some articles of possibly related interest may include:
Mexico, Central America, South America, and Brazil in Prophecy [Español: México, America Central, Suramérica, y el Brasil en profecíal] [Português: México, América Central, Ámérica do Sul, e Brasil na profecia] What will happen to those of Latin America? Will they have prosperity? Will they cooperate with Europe? Will they suffer in the future? What rule might the various Caribbean nations/territories play?
Russia: Its Origins and Prophesied Future Where do the Russians come from? What about those in the Ukraine? What is prophesied for Russia and its allies? What will they do to the Europeans that supported the Beast in the end?Is Russia the King of the North? Some claim it is. But what does the Bible teach?
Does God Have a 6,000 Year Plan? What Year Does the 6,000 Years End? Was a 6000 year time allowed for humans to rule followed by a literal thousand year reign of Christ on Earth taught by the early Christians? When does the six thousand years of human rule end?
Can the Great Tribulation Begin in 2010, 2011, or 2012? Can the Great Tribulation begin today? What happens before in the "beginning of sorrows"? What happens in the Great Tribulation and the Day of the Lord? When is the earliest that the Great Tribulation can begin? What is the Day of the Lord?