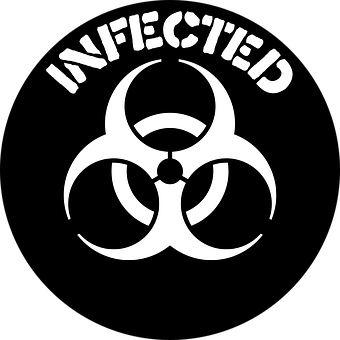 The 'Wuhan coronavirus,' now officially COVID-19, is impacting Italy and South Korea:
February 23, 2020

CODOGNO, Italy (AP) — Scrambling to contain rapidly soaring number of new coronavirus infections in northern Italy, authorities on Sunday stepped up measures to ban public gatherings, including stopping Venice's famed carnival events, which has drawn tens of thousands of revelers to a region that is now in the heart of the outbreak.

"The ordinance is immediately operative and will go into effect at midnight,″ announced Veneto regional Gov. Luca Zaia, whose area includes Venice. Carnival, which draws tens of thousands of visitors to the lagoon city, would have run through Tuesday. Museums, schools, universities and other public venues will be shut as well in Venice and the rest of Veneto. The shutdown is expected to last at least through March 1.

Authorities said three people in Venice have tested positive, all of them in their late 80s and who are hospitalized in critical condition. Nearly all of Italy's 133 cases are clustered in the north, including in the Veneto region.

The biggest jump in cases of confirmed COVID-19 was reported by authorities in Lombardy, a populous region which includes the country's financial capital, Milan. That region had at least 89 cases, nearly all of them in small towns in the countryside.

People were urged to stay indoors in Lombardy and Veneto.  …

Elsewhere in Europe, French Health Minister Olivier Veran said that authorities were getting ready for a possible outbreak in France of the new virus. In an interview published Sunday in French newspaper Le Parisien, he said he was monitoring very closely the "very serious" situation, including in neighboring Italy.

France reported earlier this month the first death outside Asia of a person infected with the virus, an 80-year-old Chinese tourist. https://apnews.com/bda63e372d4d0e5f393744e2cff6fdf1

23 February 2020

South Korea has raised its coronavirus alert to the "highest level" as confirmed case numbers keep rising.

President Moon Jae-in said the country faced "a grave turning point", and the next few days would be crucial in the battle to contain the outbreak.

Six people have died from the virus in South Korea and more than 600 have been infected.

Meanwhile, Italy and Iran have announced steps to try to contain worrying outbreaks of the virus.

In Italy, strict quarantine restrictions are in force in two northern "hotspot" regions close to Milan and Venice.

Around 50,000 people cannot enter or leave several towns in Veneto and Lombardy for the next two weeks without special permission. Even outside the zone, many businesses and schools have suspended activities, and sporting events have been cancelled including several top-flight football matches. …

South Korea has seen the largest number of confirmed cases after China. An outbreak on the Diamond Princess cruise ship in Japan has also seen more than 600 cases.

"The Covid-19 incident faces a grave turning point," President Moon said following a meeting with ministers and experts. https://www.bbc.com/news/world-asia-51603251
COVID-19 appears to be more deadly than previous coronavirus outbreaks:
According to a study published in the Lancet on Friday, patients who are especially vulnerable to severe COVID-19 infections – a group that includes the very old, very young and those with co-occurring conditions – die at a higher rate from COVID-19 than they did from SARS and MERS.

The researchers concluded that COVID-19 – or SARS-CoV-2, as they call it – is more lethal for vulnerable patients than SARS or MERS was.

Like SARS-CoV and Middle Eastern respiratory syndrome (MERS)-CoV, SARS-CoV-2 is a coronavirus that can be transmitted to humans, and these viruses are all related to high mortality in critically ill patients.12 However, the mortality rate in patients with SARS-CoV-2 infection in our cohort is higher than that previously seen in critically ill patients with SARS. In a cohort of 38 critically ill patients with SARS from 13 hospitals in Canada, 29 (76%) patients required mechanical ventilation, 13 (43%) patients had died at 28 days, and six (16%) patients remained on mechanical ventilation. 17 (38%) of 45 patients and 14 (26%) of 54 patients who were critically ill with SARS infection were also reported to have died at 28 days in a Singapore cohort13 and a Hong Kong cohort,14 respectively. The mortality rate in our cohort is likely to be higher than that seen in critically ill patients with MERS infection. In a cohort of 12 patients with MERS from two hospitals in Saudi Arabia, seven (58%) patients had died at 90 days.15 Since the follow-up time is shorter in our cohort, we postulate that the mortality rate would be higher after 28 days than that seen in patients with MERS-CoV.

Researchers presented their findings in a series of tables which clearly broke down each patient's symptoms and path to recovery (or death). 02/22/20 https://www.zerohedge.com/geopolitical/researchers-find-615-coronavirus-patients-severe-pneumonia-wont-survive
COVID-19 was impacted Iran and other parts of the world:
23 February 2020

World edges closer to coronavirus pandemic

Analysis by Fergus Walsh, BBC Health Correspondent

The combined situation in South Korea, Iran and Italy points to the early stages of pandemic. This means a global outbreak, with the coronavirus spreading in the community in multiple parts of the world.

In each of these countries we are seeing spread of the virus with no connection to China. The lockdown efforts in Italy mirror those that have happened in China.

The situation in Iran is especially worrying because the health authorities have reportedly said the virus has spread to multiple cities, and it appears the first case in Lebanon is linked to a traveller from Iran. https://www.bbc.com/news/world-asia-51603251

February 23, 2020

Iran said on Sunday an Iranian infected by the new coronavirus died, head of the Medical Science University in the Mazandaran province was quoted as saying, bringing the number of deaths to eight in the country.

They were the first deaths from the disease in the Middle East.

"An Iranian who traveled from Tehran to Tonekabon has died of the new coronavirus," Abbas Mousavi said, Iranian media reported.

A health ministry official said 43 people were infected with the virus. https://aawsat.com/english/home/article/2145211/irans-khamenei-blames-coronavirus-%E2%80%98propaganda%E2%80%99-affecting-voter-turnout
Iran's top leader blamed Donald Trump for low voter turnout today:
February 23, 2020

The television newscaster read out on Sunday a list of the winners, which were topped by former hard-line Tehran mayor Mohammad Bagher Qalibaf who got more that 1.2 million votes. Officials have still not released any figures for voter turnout, which is widely seen as a measure of how Iranians view the country's embattled theocratic government. Officials in Iran haven't announced the voter turnout from parliamentary elections two days ago, but on Sunday the country's supreme leader accused enemy "propaganda" of trying to dissuade people from voting by amplifying the threat of the coronavirus. https://www.arabnews.com/node/1631901/middle-east

February 23, 2020

Officials in Iran haven't announced the full results from parliamentary elections two days ago, but on Sunday supreme leader Ali Khamenei accused enemy "propaganda" of trying to dissuade people from voting by amplifying the threat of the coronavirus. https://aawsat.com/english/home/article/2145211/irans-khamenei-blames-coronavirus-%E2%80%98propaganda%E2%80%99-affecting-voter-turno
Having more parliamentary "hard liners" may embolden Iran to attack places like Jerusalem consistent with prophecies in Isaiah 22 (see also Iran in Prophecy).
Interestingly, Ali Khamenei's comments came a day after a cleric in Iran blamed Donald Trump for the coronavirus:
The Friday Prayer Imam of the religious city of Qom, the epicenter of coronavirus outbreak in Iran, told his congregation Saturday that U.S. President Donald Trump targeted the city with coronavirus "to damage its culture and honor".

Most of the coronavirus cases in Iran include people living in Qom and those who have visited the religious city recently. These cases have no clear epidemiological link to the outbreak in China. …

Speaking during evening prayers Hojjat ol-Eslam Seyyed Mohammad Saeedi who is also the Custodian of the Shrine of Masoumeh said Trump has targeted the city because Qom is a "shelter for the Shiites of the world, the center of religious seminaries and the city where Shiite sources of emulation live".

"The enemy wants to instill fear in people's hearts, make Qom look like an unsafe city and to take revenge for all its defeats," the Friday Prayer leader said. "Trump will die frustrated in his wish to see Qom defeated," he went on to tell his congregation. 02/22/20 https://en.radiofarda.com/a/iran-cleric-blames-trump-for-coronavirus-outbreak-in-religious-city/30449087.html
While I do not believe that Donald Trump personally targeted that city in Iran with COVID-19, if he did so, that would be an act of biological warfare.
Some suspect that China may have engineered the virus and/or accidentally allowed it to escape:
At an emergency meeting in Beijing held last Friday, Chinese leader Xi Jinping spoke about the need to contain the coronavirus and set up a system to prevent similar epidemics in the future.

A national system to control biosecurity risks must be put in place "to protect the people's health," Xi said, because lab safety is a "national security" issue.

Xi didn't actually admit that the coronavirus now devastating large swathes of China had escaped from one of the country's bioresearch labs. But the very next day, evidence emerged suggesting that this is exactly what happened, as the Chinese Ministry of Science and Technology released a new directive entitled: "Instructions on strengthening biosecurity management in microbiology labs that handle advanced viruses like the novel coronavirus."

Read that again. It sure sounds like China has a problem keeping dangerous pathogens in test tubes where they belong, doesn't it? And just how many "microbiology labs" are there in China that handle "advanced viruses like the novel coronavirus"?

It turns out that in all of China there is only one. And this one is located in the Chinese city of Wuhan that just happens to be . . . the epicenter of the epidemic. 02/22/20 https://nypost.com/2020/02/22/dont-buy-chinas-story-the-coronavirus-may-have-leaked-from-a-lab/
If COVID-19 was made on purpose, it may have been intended as a biological warfare agent.
Recently, I spoke about the new coronavirus as well as biological warfare in the following video for our Bible News Prophecy program:
Is biological warfare possible? Was it prophesied? Scientists have long warned that pathogenic organisms like the coronavirus could be weaponized. Furthermore, back in 2017, there were concerns that the biological research facility being constructed in Wuhan, China was risky and that a coronavirus from it could be released. On January 25, 2020, China's President Xi Jinping publicly stated that the situation with the Wuhan-related strain of the coronavirus was grave. Did Church of God writers like the late evangelist Raymond McNair warn that engineered viruses (the "Doomsday bug") were consistent with prophecies from Jesus? Did a warning from CCOG leader Bob Thiel warn about risks of genetically-modified (GMO) mosquitoes come to pass? Could human research and/or the consumption of biblically-unclean animals such as bats and snakes be a factor in current outbreaks or coming future pestilences? What about famines? How devastating have pestilences been? How devastating are the prophesied ones going to be? Dr. Thiel addresses these issues and more.
Here is a link to our video: Biological Warfare and Prophecy.
Jesus warned that pestilences would come:
8 And there will be earthquakes in various places, and there will be famines and troubles. These are the beginnings of sorrows. (Mark 13:8)

35 Watch therefore, for you do not know when the master of the house is coming — in the evening, at midnight, at the crowing of the rooster, or in the morning — 36 lest, coming suddenly, he find you sleeping. 37 And what I say to you, I say to all: Watch!" (Mark 13:35-37)
Coronaviruses are a type of pestilence consistent with troubles and sorrows. And are something to watch.
Some items of possibly related interest may include:
Fourth Horseman of the Apocalypse What is the pale horse of death and pestilences? What will it bring and when? Some related videos may include Amphibian Apocalypse: Threat to Humans?, Zombie Deer Disease is Here! Are the 10 Plagues on Egypt Coming?, and Biological Warfare and Prophecy. Here is a version of the article in Spanish: El cuarto jinete de Apocalipsis, el caballo pálido de muerte y pestilencia.
Iran in Prophecy Is Iran in Bible prophecy? If so, what does the Bible teach? What names, other than Persia, may be used to describe Iran? There is also a related YouTube video titled Iran In Prophecy.
China, Its Biblical Past and Future, Part 1: Genesis and Chinese Characters Where did the Chinese people come from? Japeth, Javan, Magog? Is there evidence that the Chinese peoples must have known about various accounts in the Book of Genesis up until their dispersion after the Tower of Babel? What do Chinese writings and characters help show? What about the Garden of Eden, Noah's Flood, and the Tower of Babel? Here is a link to a version of this article in Spanish: ¿Prueban los caracteres chinos la exactitud de la Biblia? A related sermon is also available: China's biblical past and prophetic actions.
China, Its Biblical Past and Future, Part 2: The Sabbath and Some of God's Witness in China When did Christianity first come to China? What about the Apostle Thomas? Did Confucius say anything to get the Chinese to possibly consider Christianity? Is there early evidence that they observed the seventh day sabbath? What about the Ten Commandments? What type of Church of God witness has there been to China? What has been happening with China that ties it together with prophecies in Revelation? What about the 200 million man army and Armageddon? What about the Belt and Road Initiative and end time Babylon the Great? A related sermon is also available: China's biblical past and prophetic actions. Watch also China's Silk Road and Babylon the Great.
Asia in Prophecy What is Ahead for Asia? Who are the "Kings of the East"? What will happen to nearly all the Chinese, Russians, Indians, and others of Asia? China in prophecy, where? Who has the 200,000,000 man army related to Armageddon? Two YouTube video are Is China THE Threat to the United States of America? and China: A King of the East.
The New Testament Church, History, and Unclean Meats Are foods considered to have been unclean in the Old Testament considered to be food in the New Testament? This article discusses this from the perspective of the New Testament. It also has a list of clean and unclean animals. It also answers the question, is pork healthy or is pork dangerous? There is also a sermon-length video on this: Christians and Unclean Meats; a short video is also available: Did Jesus declare all animal flesh food?
The Gospel of the Kingdom of God This free online pdf booklet has answers many questions people have about the Gospel of the Kingdom of God and explains why it is the solution to the issues the world is facing. Here are links to three related sermons: The World's False Gospel, The Gospel of the Kingdom: From the New and Old Testaments, and The Kingdom of God is the Solution.
Differences Between Islam and the Continuing Church of God What are some of the main differences? Are there any similarities? A video of related interest is titled: Islam: Any Christian Concerns or Similarities?
GMOs and Bible Prophecy What are GMOs? Since they were not in the food supply until 1994, how could they possibly relate to Bible prophecy? Do GMOs put the USA and others at risk? Here is a related YouTube video GMO Risks and the Bible.
Chimeras: Has Science Crossed the Line? What are chimeras? Has science crossed the line? Does the Bible give any clues? A video of related interest is Half human, half pig: What's the difference?
Four Horsemen of the Apocalypse What do each of the four horseman of the Apocalypse represent? Have they began their ride? Did Jesus discuss the any of this? Might their rides coincide with the "beginning of sorrows? Do they start their ride prior to the Great Tribulation? Did Nostradamus or any other 'private prophets' write predictions that may mislead people so that they may not understand the truth of one or more of the four horseman? There is also a related YouTube video titled The Four Horsemen of the Apocalypse.
Does God Have a 6,000 Year Plan? What Year Does the 6,000 Years End? Was a 6000 year time allowed for humans to rule followed by a literal thousand year reign of Christ on Earth taught by the early Christians? Does God have 7,000 year plan? What year may the six thousand years of human rule end? When will Jesus return? 2027 or 20xx? There is also a video titled 6000 Years: When will God's Kingdom Come? Here is a link to the article in Spanish: ¿Tiene Dios un plan de 6,000 años?
When Will the Great Tribulation Begin? 2020, 2021, or 2022? Can the Great Tribulation begin today? What happens before the Great Tribulation in the "beginning of sorrows"? What happens in the Great Tribulation and the Day of the Lord? Is this the time of the Gentiles? When is the earliest that the Great Tribulation can begin? What is the Day of the Lord? Who are the 144,000? Here is a version of the article in the Spanish language: ¿Puede la Gran Tribulación comenzar en el 2020 o 2021? ¿Es el Tiempo de los Gentiles? You can also see the English language sermon videos: The Great Tribulation from the Mount of Olives and Can the Great Tribulation begin before 2020? A shorter and newer video is: Could the Great Tribulation Begin in 2020?
Donald Trump in Prophecy Prophecy, Donald Trump? Are there prophecies that Donald Trump may fulfill?  Are there any prophecies that he has already helped fulfill?  Is a Donald Trump presidency proving to be apocalyptic?  Two related videos are available: Donald: 'Trump of God' or Apocalyptic? and Donald Trump's Prophetic Presidency.
Trump Presidency Magic 8 Ball or Bible Prophecy? BBC reported that one might as well use a 'Magic Eight-Ball' to try to predict what will happen in the remaining time of Donald Trump's presidency. What is a 'Magic Eight-Ball'? Dr. Thiel not only explains that, but also briefly goes over 10 biblically-based warnings he wrote would happen if Donald Trump were elected that have already began to come to pass. He also goes over something he wrote back in 2008 that the Trump presidency is also helping lead to fulfillment. Should you trust Bible prophecy or not? Dr. Thiel says that Bible prophecy can be trusted, despite the view of skeptics and others that either overlook or despise the Bible. This is a video.
Donald Trump and America's Apocalypse This 188 page book is for people truly interested in prophecies related to Donald Trump and the United States, including learning about several that have already been fulfilled and those that will be fulfilled in the future. The physical book can be purchased at Amazon for $12.99 from the following link: Donald Trump and America's Apocalypse.
Donald Trump and America's Apocalypse-Kindle Edition This electronic version of the 188 page print edition is available for only US$3.99. And you do not need an actual Kindle device to read it. Why? Amazon will allow you to download it to almost any device: Please click HERE to download one of Amazon s Free Reader Apps. After you go to for your free Kindle reader and then go to Donald Trump and America's Apocalypse-Kindle Edition.