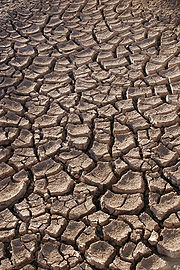 CNN reported the following:
Dueling heat waves are baking the East and West Coasts. One is going to be worse than the other

June 26, 2021

From the Pacific Northwest to the Northeast, the heat is on this weekend, and by next week soaring temperatures could travel as far north as the Arctic Circle.

A historic heatwave has prompted excessive heat warnings for Washington and Oregon, as well as most of Idaho and parts of northern California. Skyrocketing temperatures could easily shatter June records across Washington and Oregon, while all-time records are also in jeopardy.

On the other side of the country, high temperatures in the Northeast will climb well into the 90s by the end of the weekend, far above the seasonal averages.

Unprecedented heat bakes the Northwest

Summertime temperatures in the Pacific Northwest normally sit around a balmy 70 degrees. This weekend, conditions typical of the desert Southwest will bake the region as a heat dome parks itself over Washington and Oregon.

"Excessive heat warnings have been issued for nearly all of Washington and Oregon, as well as much of Idaho and northern California. Heat of this magnitude can be extremely dangerous if proper precautions aren't taken," warns the Weather Prediction Center (WPC). …

Temps could hit 104 in Canada next week

The heat does not stop at the US's northern border. Heat warnings are in effect for portions of Canada as well.

Environment Canada, Canada's governmental source for weather information, has issued

heat warnings

for most of British Columbia and Alberta that extend all the way to the Arctic Circle.

"An exceptionally strong ridge of high pressure will develop over British Columbia likely resulting in record breaking temperatures," Environment Canada said. "The duration of this heat wave is concerning as there is little relief at night with elevated overnight temperatures."

Muggy heat for the Atlantic Northeast

Temperatures will ramp up in the Northeast as the weekend comes to a close.

Highs approaching the seasonal records are likely in the start of the week, with the highest temperatures Monday through Wednesday.
Of course, temperatures normally rise in the Summer.
But it was the use of the term "unprecedented" that caught my attention.
Irrespective of how one views the climate, the Bible shows that sin causes problems and facts demonstrate that we have had severe weather.
As regular readers of this page are aware, I have repeatedly warned of weather problems coming. Back in 2009, in my book, 2012 and the Rise of the Secret Sect, I wrote that the following was about to happen:
| | |
| --- | --- |
| Odd weather patterns result in food shortages and natural disasters. | Matthew 24:7 |
| | |
| --- | --- |
| The world is actually in a berserk transition, as the real age of peace is not yet here. It may be a period of chaos. It is the beginning of sorrows. | Matthew 24:8 |
Since that was published, we have had record smashing heat and odd weather problems. These weather issues should serve as a wake-up call.
Related to record heat a while back, the Continuing Church of God (CCOG) put together the following video on our Bible News Prophecy YouTube channel:
Heat records were set in over 118 locations during the Summer of 2018. Europe, Africa, Asia, and North America all had major heat waves. The hottest recorded rain also occurred in the Summer of 2018. Beyond heat related deaths and discomfort, there were other impacts on flora, fauna, and the environment. Does God control the weather? Does God promise good weather for obedience and warn of fire and other weather problems for disobedience? Is what has been happening consistent with the beginning of sorrows and troubles Jesus spoke about? Is worse heat coming according to Bible prophecy? What about sin and repentance? Does the United Nations have the answer? What about the good news of the Kingdom of God? Dr. Thiel addresses these issues and more.
Here is a link to our video: Record Heat: Is it Biblical?
Since that video, it seems like each Summer, more heat records are happening.
Michael Snyder published the following:
We really are in the midst of a multi-year "megadrought" in the western half of the country, meteorologists really are warning that we could see the worst heatwave that the Northwest has ever experienced next week, and a plague of "voracious grasshoppers" has already started in some parts of the nation.  As I keep warning my readers, we live at a time when our world seems to be going nuts.  Just when it seems like things can't get any crazier, somehow they do. …  the dreadful heatwave that is about to slam into the Northwest.  Accuweather is actually using the word "unprecedented" to describe it …

Throughout all of next week, it is expected that high temperatures will shatter existing records all over the region.  What many people may not realize is that vast numbers of people in the Northwest do not have any air conditioning in their homes because most years it is simply not needed.

So this has the potential to become a life-threatening situation for a whole lot of people.

Of course all of this intense heat is just going to make the "megadrought" in the western third of the nation even worse.

We have never seen anything like this before, and it is only going to get worse during the summer months.

But guess who absolutely loves hot, dry conditions like this?

Grasshoppers are having a field day, and U.S. authorities are getting ready for the largest outbreak of the little critters "since the 1980s"…

A punishing drought in the U.S. West is drying up waterways, sparking wildfires and leaving farmers scrambling for water. Next up: a plague of voracious grasshoppers.

Federal agriculture officials are launching what could become their largest grasshopper-killing campaign since the 1980s amid an outbreak of the drought-loving insects that cattle ranchers fear will strip bare public and private rangelands.

Many farmers in the western portion of the country that are already dealing with severe drought now have a new problem to contend with.

In central Montana, one farmer named Frank Wiederrick says that the grasshoppers are "everywhere" on his farm and are starting to eat everything in sight…

In central Montana's Phillips County, more than 50 miles (80 kilometers) from the nearest town, Frank Wiederrick said large numbers of grasshoppers started showing up on prairie surrounding his ranch in recent days. Already they're beginning to denude trees around his house.

"They're everywhere," Wiederrick said. "Drought and grasshoppers go together and they are cleaning us out."

To combat this plague of grasshoppers, federal officials plan to start spraying large amounts of pesticides over thousands of square miles of prime farming territory. 06/24/21 https://endoftheamericandream.com/the-worst-heatwave-in-history-is-about-to-hit-the-northwest-and-a-plague-of-voracious-grasshoppers-has-now-begun/
Grasshoppers eat a lot and can cause famines.
The Bible is clear that God controls the weather and various calamities, but wants people to heed His prophets:
6… If there is calamity in a city, will not the Lord have done it?

7 Surely the Lord God does nothing, Unless He reveals His secret to His servants the prophets. (Amos 3:6-7)
The Bible tells of weather-related blessings for obedience and weather-related curses for disobedience. Weather is not as random as many people seem to want to believe.
The Bible warns that God uses weather to send a message. Sometimes God uses drought and then sometimes sends mildew if people will not turn to Him as the following show:
7 "I also withheld rain from you,
When there were still three months to the harvest.
I made it rain on one city,
I withheld rain from another city.
One part was rained upon,
And where it did not rain the part withered.
8 So two or three cities wandered to another city to drink water,
But they were not satisfied;
Yet you have not returned to Me,"
Says the Lord.

9 "I blasted you with blight and mildew.
When your gardens increased,
Your vineyards,
Your fig trees,
And your olive trees,
The locust devoured them;
Yet you have not returned to Me,"
Says the Lord. (Amos 4:7-9)
While many humans often seem to think otherwise, God is in charge and controls the weather.
7 Praise the Lord from the earth,
You great sea creatures and all the depths;
8 Fire and hail, snow and clouds;
Stormy wind, fulfilling His word; (Psalms 148:7-8)

26 "Behold, God is great, and we do not know Him; Nor can the number of His years be discovered. 27 For He draws up drops of water, Which distill as rain from the mist, 28 Which the clouds drop down And pour abundantly on man. 29 Indeed, can anyone understand the spreading of clouds, The thunder from His canopy? 30 Look, He scatters His light upon it, And covers the depths of the sea. 31 For by these He judges the peoples; He gives food in abundance. 32 He covers His hands with lightning, And commands it to strike. 33 His thunder declares it, The cattle also, concerning the rising storm. (Job 36:26-33)

25 For He commands and raises the stormy wind, Which lifts up the waves of the sea. 26 They mount up to the heavens, They go down again to the depths; Their soul melts because of trouble. 27 They reel to and fro, and stagger like a drunken man, And are at their wits' end. 28 Then they cry out to the Lord in their trouble, And He brings them out of their distresses. 29 He calms the storm, So that its waves are still. 30 Then they are glad because they are quiet; So He guides them to their desired haven. 31 Oh, that men would give thanks to the Lord for His goodness, And for His wonderful works to the children of men! 32 Let them exalt Him also in the assembly of the people, And praise Him in the company of the elders. 33 He turns rivers into a wilderness, And the watersprings into dry ground; 34 A fruitful land into barrenness, For the wickedness of those who dwell in it. 35 He turns a wilderness into pools of water, And dry land into watersprings. 36 There He makes the hungry dwell, That they may establish a city for a dwelling place, 37 And sow fields and plant vineyards, That they may yield a fruitful harvest. 38 He also blesses them, and they multiply greatly; And He does not let their cattle decrease. (Psalms 107:25-38)

17 He casts out His hail like morsels;
Who can stand before His cold?
18 He sends out His word and melts them;
He causes His wind to blow, and the waters flow. (Psalms 147:17-18)

3 He sends it forth under the whole heaven, His lightning to the ends of the earth. 4 After it a voice roars; He thunders with His majestic voice, And He does not restrain them when His voice is heard. 5 God thunders marvelously with His voice; He does great things which we cannot comprehend. 6 For He says to the snow, 'Fall on the earth'; Likewise to the gentle rain and the heavy rain of His strength. 7 He seals the hand of every man, That all men may know His work. 8 The beasts go into dens, And remain in their lairs. 9 From the chamber of the south comes the whirlwind, And cold from the scattering winds of the north. 10 By the breath of God ice is given, And the broad waters are frozen. 11 Also with moisture He saturates the thick clouds; He scatters His bright clouds. 12 And they swirl about, being turned by His guidance, That they may do whatever He commands them On the face of the whole earth. 13 He causes it to come, Whether for correction, Or for His land, Or for mercy. (Job 37:3-13)
God controls the weather. As the Book of Job records above, weather is sometimes used by God for correction.
Weather is not as random as most seem to want to believe.
What about deadly heat?
The Bible shows that it will get much worse later:
8 Then the fourth angel poured out his bowl on the sun, and power was given to him to scorch men with fire. 9 And men were scorched with great heat, and they blasphemed the name of God who has power over these plagues; and they did not repent and give Him glory. (Revelation 16:8-9)
But, the above prophecy is for several years into the future–we are not too near that yet. But I believe that this will happen in the 21st century.
The Bible shows:
30 God … commands all men everywhere to repent (Acts 17:30)
And weather-problems are one tool that God uses to urge people to repent (cf. Haggai 2:17; Amos 4:7-12). But most will not. Nor will most Christians as they should (cf. Revelation 3:14-18; see also The Laodicean Church Era).
Most will ignore weather changes and simply believe that weather changes all the time and the changes do not have to do with God or disobeying His laws.
Yet, the Bible shows that weird, severe, and odd weather patterns are part of the warning messages that God gives.
Are you paying attention to those messages?
Some items of interest may include the following:
Weather Blessings and Sorrows Are weather problems a warning? What should be done? What does the Bible teach about weather? What about floods, droughts, heat, earthquakes, tornadoes, and solar storms? Here is a related YouTube video Does God Use Weather? A related item in the Spanish language would be Bendiciones y maldiciones del clima.
The Bible, Christians, and the Environment How should Christians view the environment? Does the Bible give any clues? What are some of the effects of air, water, and land pollution? Is environmental pollution a factor in autism and death? Do pollutants seem to double the autism risk? What will Jesus do? Here is a link to a related sermon: Christians and the Environment (there is also YouTube video available titled Air Pollution, Autism, and Prophecy and one titled Will Pollution lead to the End?).
The 'Unpardonable Sin' and 'Climate Change'? On September 7, 2016, Olav Fykse Tveit, Church of Norway Pastor, and the General Secretary of the World Council of Churches, essentially declared that those who ignore 'climate change' are committing the 'unpardonable sin' against the Holy Spirit. Are those two even related? In this video, Dr. Thiel answers that and explains from the Bible what the 'unpardonable sin' is and how you can avoid it. He also discusses aspects of Christianity and the environment.
The Bible, Christians, and the Environment How should Christians view the environment? Does the Bible give any clues? What are some of the effects of air, water, and land pollution? Is environmental pollution a factor in autism and death? Do pollutants seem to double the autism risk? What will Jesus do? A YouTube video is available titled Air Pollution, Autism, and Prophecy.
United Nations: Humankind's Last Hope or New World Order? Is the UN the last hope for humanity? Or might its goals end up with sinister results? Two related videos include UN's 'New Universal Agenda' is a False Gospel! and United Nations and Vatican Are Planning the New World Order.
Laudato Si: Pope's Agenda or Kingdom of God? Pope Francis' 2nd encyclical is titled 'Laudato Si.' In it, he goes over his views related to environmental, economic, social, moral, agricultural, and spiritual issues. He advocates international cooperation to solve various problems he believes are affecting humanity. Is that Pope's agenda the solution? What about the Kingdom of God? does the Bible teach? Two related articles include Laudato Si: Will Pope Francis' economic actions match his words? and Laudato Si: A call for a one-world government?
Christian Repentance Do you know what repentance is? Is it really necessary for salvation? A related sermon is also available titled: Real Christian Repentance.
Does God Have a 6,000 Year Plan? What Year Does the 6,000 Years End? Was a 6000 year time allowed for humans to rule followed by a literal thousand year reign of Christ on Earth taught by the early Christians? Does God have 7,000 year plan? What year may the six thousand years of human rule end? When will Jesus return? 2028 or 20xx? There is also a video titled 6000 Years: When will God's Kingdom Come? Here is a link to the article in Spanish: ¿Tiene Dios un plan de 6,000 años?
Might the U.S.A. Be Gone by 2028? Are there prophetic reasons to believe that the USA will not last two complete presidential terms? Yes. There is a tradition attributed to the Hebrew prophet Elijah that humanity had 6,000 years to live before being replaced by God's Kingdom. There are scriptures, writings in the Talmud, early Christian teachings that support this. Also, even certain Hindu writings support it. Here is a link to a related video: Is the USA prophesied to be destroyed by 2028? In Spanish: Seran los Estados Unidos Destruidos en el 2028?
The Great Tribulation: What Happens First? What events have happened? What are some events that are now happening? And what events need to happen for the Great Tribulation to start? Here is a link to a related sermon video: Counting Down to the Great Tribulation. Here is a video in the Spanish language: Contando los eventos y el inicio de la Gran Tribulación.
When Will the Great Tribulation Begin? 2021, 2022, or 2023? Can the Great Tribulation begin today? What happens before the Great Tribulation in the "beginning of sorrows"? What happens in the Great Tribulation and the Day of the Lord? Is this the time of the Gentiles? When is the earliest that the Great Tribulation can begin? What is the Day of the Lord? Who are the 144,000? Here is a version of the article in the Spanish language: ¿Puede la Gran Tribulación comenzar en el 2020 o 2021? ¿Es el Tiempo de los Gentiles? A related video is: 2021: The Great Tribulation or the Great Reset? Here is a video in the Spanish language: Es El 2021 el año  de La Gran Tribulación o el Grande Reseteo Financiero.
Anglo – America in Prophecy & the Lost Tribes of Israel Are the Americans, Canadians, English, Scottish, Welsh, Australians, Anglo-Saxon (non-Dutch) Southern Africans, and New Zealanders descendants of Joseph? Where are the lost ten-tribes of Israel? Who are the lost tribes of Israel? What will happen to Jerusalem and the Jews in Israel? Will God punish the U.S.A., Canada, United Kingdom, and other Anglo-Saxon nations? Why might God allow them to be punished first? Here is a link to the Spanish version of this article: Anglo-América & las Tribus Perdidas de Israel. Information is also in the YouTube sermons titled Where are the Ten Lost Tribes? Why does it matter? and British are the Covenant People. A short YouTube of prophetic interest may be: Are Chinese threats against Australia for real?
Will the Anglo-Saxon-Celtic Nations be Divided and Have People Taken as Slaves? Will the lands of the United States, United Kingdom, Canada, Australia, and New Zealand be divided? What about Jerusalem? What does Bible prophecy teach? Are there non-biblical prophecies that support this idea? Who will divide those lands? Who will end up with the lands and the people? Here is a link to a video titled Will the USA and other Anglo-nations be Divided and Their People Made Slaves? Here is a related item in the Spanish language ¿Serán divididas las naciones anglosajonas?
British are the Covenant People What do 'British' and 'Britain' mean in Hebrew? Are the descendants of the Anglo-Saxons people of the covenant? Does the British royal family connect to the throne of David? What does the Bible teach? What does history show us? Is there any DNA evidence related to British-Israelism? When did Christianity make it to the British Isles? Could Jeremiah have made it to the British Isles? What type of Christians made it to the British Isles? Did the last King of England believe in British Israelism?
Canada in Prophecy: What Does Bible Prophecy, Catholic Prophecy, and other Predictions Suggest About the Future of Canada? There are prophecies that suggest involvement with Canada. And many are not positive about its future. A sermon of related interest is also available: Canada in Prophecy.
Australia and New Zealand in Prophecy Do biblical prophecies help explain the wealth blessings for Australia and New Zealand? Might cursings from disobedience come in the 21st century? Here is a link to a related sermon: Australia and New Zealand: Origins and Prophecy.Is God Calling You? This booklet discusses topics including calling, election, and selection. If God is calling you, how will you respond? Here is are links to related sermons: Christian Election: Is God Calling YOU? and Could God be Calling You? A short animation is also available: Is God Calling You?
Christian Repentance Do you know what repentance is? Is it really necessary for salvation? A related sermon is also available titled: Real Christian Repentance.
Just What Do You Mean — Repentance? Do you know what repentance is? Have you truly repented? Repented of what? Herbert W. Armstrong wrote this as a booklet on this important subject.
When You Sin: Do You Really Repent? This is an article by Charles F. Hunting. A related sermon is Confess to God and truly repent.