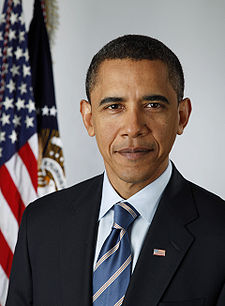 US President Obama and Egyptian President Hosni Mubarak discussed a plan to be proposed by Obama:
Mubarak: U.S. will unveil first draft of Mideast plan next month

Haaretz – Aug 19, 2009

WASHINGTON – U.S. President Barack Obama has promised Egyptian President Hosni Mubarak that he will present a rough draft of his Middle East peace plan in September, a Mubarak spokesman said following their White House meeting Tuesday.

Suleiman Awad said the two presidents had agreed that time was of the essence in forging an Israeli-Palestinian deal, and a detailed plan with a clear vision of how a final agreement would look was necessary.

At a press conference following the meeting, Obama flattered his visitor, calling him a "leader," "counselor" and friend," and said the two are working together to try to bring peace to the region. Mubarak returned the praise, saying Obama had "removed all doubts" the Muslim world had previously entertained about the United States.

Obama also said he saw "movement in the right direction" from Israel on the issue of a settlement freeze – something Washington and Jerusalem have been arguing about for months. He made the comment in response to a question about reports that Israel had stopped granting permission for new settlement construction in the West Bank, though projects in progress are continuing.

"The Israeli government has taken discussions with us very seriously," Obama said, adding that he was "encouraged by some of the things I'm seeing on the ground."

Obama added, however, that he hopes to see "not just movement from the Israelis, but also from the Palestinians around issues of incitement and security, from Arab states that show their willingness to engage Israel."

A day earlier, a State Department spokesman had similarly said that an Israeli gesture on settlements ought to be met with reciprocal Arab gestures toward normalization. However, Mubarak rejected this idea Tuesday, as he has many times in the past.

According to Awad, Mubarak told Obama that the Arab world tried confidence-building measures when the Oslo accords were first signed, in the 1990s, but "it all came to an end" when Prime Minister Benjamin Netanyahu was elected for the first time, in 1996. Now, he said, the Arabs are unwilling to make further gestures until Israel does something that they believe merits such reciprocity – and a temporary settlement freeze is not enough.

One Israeli gesture Awad said Egypt would like to see is the release of Marwan Barghouti, a leading member of Palestinian Authority President Mahmoud Abbas' Fatah faction who is currently serving five life terms in Israel for murder. Because Barghouti is a popular and prominent Palestinian politician, Awad said, this would be a good confidence-building measure.

Egypt has also pushed for Barghouti's release as part as part of a deal between Israel and Hamas to secure the release of kidnapped soldier Gilad Shalit, Awad added. Cairo is the chief mediator in the ongoing talks on this issue.

Until 2005, Mubarak visited Washington every year. But due to his dislike of Obama's predecessor, George W. Bush – and especially Bush's efforts to promote democracy in Egypt – he has avoided the U.S. capital for the last four years.
The reality is that I continue to believe that US President Obama will enable the rise of the one that the Bible calls the final King of the South (this seems to be a leader like that final Imam that Shi'ite Muslims are looking for).
Shortly after this leader rises up, it will be the end of the USA and its Anglo-allies.
Some articles of possibly related interest may include:
Is There A Future King of the South? Some no longer believe there needs to be. Might Egypt, Islam, Iran, Arabs, or Ethiopia be involved? What does the Bible say?
The Arab World In the Bible, History, and Prophecy The Bible discusses the origins of the Arab world and discusses the Middle East in prophecy. What is ahead for the Middle East and those who follow Islam?
Anglo – America in Prophecy & the Lost Tribes of Israel Are the Americans, Canadians, British, Scottish, Welsh, Australians, Anglo-Southern Africans, and New Zealanders descendants of Joseph? Where are the lost ten-tribes of Israel? Who are the lost tribes of Israel? Will God punish the U.S.A., Canada, United Kingdom, and other Anglo nations? Why might God allow them to be punished first?
Prophecies of Barack Obama? Eight reasons why Barack Obama is apocalyptic and eight reasons why Barack Obama is not the Antichrist. This article includes many biblical and non-biblical prophecies, from around the world, that seem to discuss Barack Obama. Did Nostradamus predict Barack Obama dealing with the Antichrist?  Might Barack Obama set the stage for the kings of the North and South as at least one Shiite prophecy suggests?  This is the longest and most complete article on this page on Barack Obama prophecies. Read it and decide for yourself if President Obama seems to be fulfilling various prophecies.
Barack Obama, Prophecy, and the Destruction of the United States Some claim that Barack Obama is the prophesied "son of Kenya", based up an early 20th century writing.
Barack Obama in Islamic Prophecy? There is actually a 17th century Shiite prophecy that some believe that Barack Obama will fulfill that will lead to a rising up of Islam.