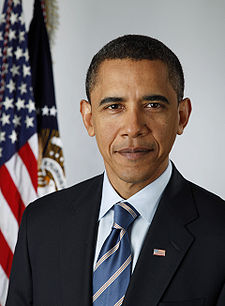 USA President Obama is now in Canada hoping to persuade the Europeans and others not to decrease public spending–which in pretty much all cases means increasing public debt:
At G-20, Obama and Europe at odds on stimulus spending

By Scott Wilson

Friday, June 25, 2010; 4:55 PM TORONTO — President Obama arrived for a meeting of world economic powers Friday with a number of achievements already in hand. But he will have a far more difficult time persuading European leaders to follow his wish on an issue he believes is essential to the economic recovery: the need for public stimulus spending…

But as he meets with the Group of 8 in a rural resort town north of here, Obama is appealing to European leaders not to trim back public spending in the midst of a growing debt crisis on the continent. His message has been complicated by Congress, which is blocking his own requests for new deficit spending to stimulate the economy…

Obama's message places him at odds with such allies as French President Nicolas Sarkozy and German Chancellor Angela Merkel, both of whom have announced austerity measures in recent weeks…  http://www.washingtonpost.com/wp-dyn/content/article/2010/06/25/AR2010062502904.html
Though Europe has problems, and likely will have a lot more, the reality is that once the world realizes that the USA has gone over the top on debt, all Europe has to be is to be perceived as less debt-minded than the USA.
While the USA President believes that the public-spending policies will lead to economic growth in the USA, the reality is that the Bible is clear that high debt will lead to destruction at the appointed time of the end (Habakkuk 2:3,6-8).  And while European leaders may also not understand this part of the Bible, they do understand that debt is highly destructive.
This does not mean that there will not be troubles/riots/civil unrest in Europe.  But the reality is that for many reasons, the Europeans will take a little more cautious approach to increasing debt than the USA.  And that will ultimately mean trouble for the USA.
For more information, please check out the following:
Prophecies of Barack Obama? Are there biblical and non-biblical prophecies about Barack Obama. Did Nostradamus predict Barack Obama dealing with the Antichrist?  This is a lengthy article with many prophecies that Barack Obama may end up fulfilling.
Barack Obama, Prophecy, and the Destruction of the United States Some claim that Barack Obama is the prophesied "son of Kenya". Might Bible prophecy be fulfilled by him?
Europa, the Beast, and Revelation Where did Europe get its name? What might Europe have to do with the Book of Revelation? What about "the Beast"? Is an emerging European power "the daughter of Babylon"? What is ahead for Europe?
Anglo – America in Prophecy & the Lost Tribes of Israel Are the Americans, Canadians, British, Scottish, Welsh, Australians, Anglo-Southern Africans, and New Zealanders descendants of Joseph? Where are the lost ten-tribes of Israel? Who are the lost tribes of Israel? Will God punish the U.S.A., Canada, United Kingdom, and other Anglo nations? Why might God allow them to be punished first?